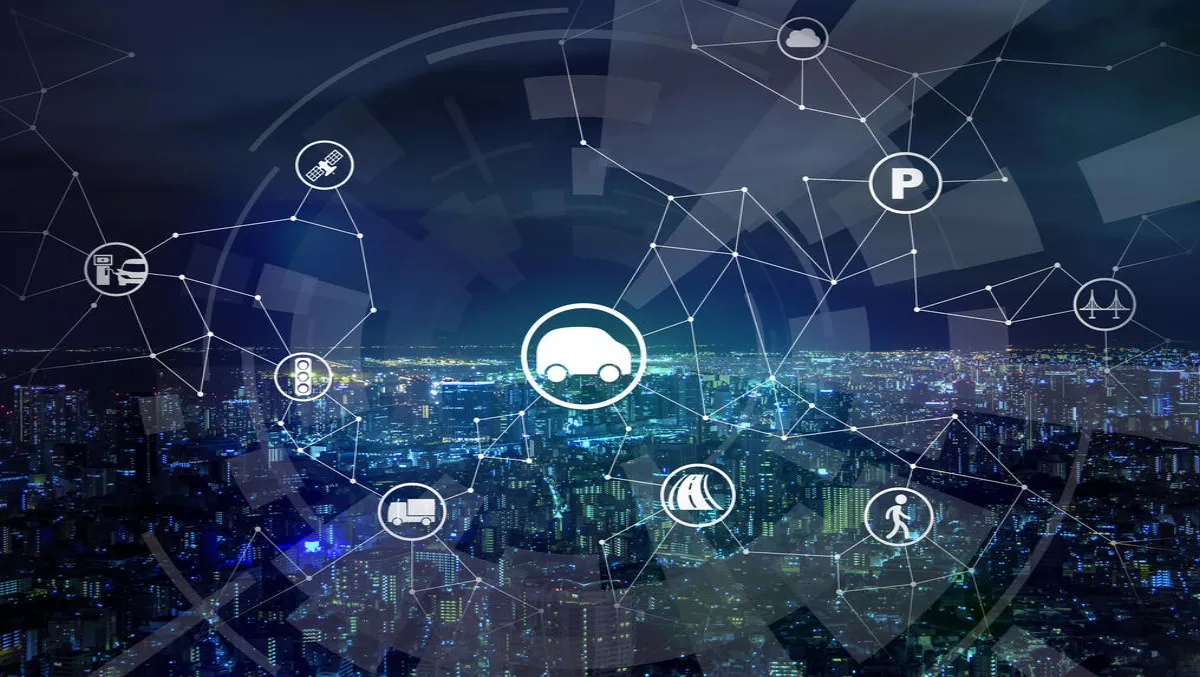 Cognizant: The future of intelligent transport in Australia
FYI, this story is more than a year old
Earlier this year, the New South Wales government announced its plans to introduce legislation for connected and driverless vehicles.
The legislation will aim to facilitate the safe and legal trials for connected cars on New South Wales roads, with the approval committee predicting that "autonomous vehicles will be a part of the future transport system.
As new technology continues to modify and improve the driving experience, the New South Wales Government's move reflects a global trend towards utilising the vast amounts of vehicle, road, and traffic data to create smart solutions that address a variety of issues around driver safety, fuel efficiency, and road congestion.
Over the last few years, automotive electronics and wireless technologies have altered the way we drive. For example, Satnav is now ubiquitous.
Australia's connected car future is just around the corner ― but what does this actually mean for drivers?
As technology becomes more sophisticated and moves beyond in-vehicle infotainment, customers' increasing expectations of what their car should be able to do will change the Australian market.
Personalised experiences will drive car-buyers
The basic features of a connected car, such as access to hands-free mobile, built-in GPS systems and infotainment for music and audio-visual, are now a part of a car-buyers' expectations.
Personalisation will be the next frontier for car manufacturers to stand out in a crowded market, and the auto sector needs to either develop its own technology to meet buyers' demands or look to broker partnerships with technology vendors who can provide the hardware and software needed.
Personalisation in the connected car industry will also be driven by the various convenience services that connectivity provides, such as seamless urban mobility (eliminating the multiple stresses associated with driving), as well as pioneering improved car-sharing abilities that have been at the forefront of the sharing economy.
For many, a car is not just a means of transport, but also an extension of their identity and individuality, which will amplify entertainment experiences and subscription services for vehicles that have already begun infiltrating the market.
Such technological improvements from a leisure standpoint can include push notifications to inform drivers when they are near a branch of their favourite shop, making the car fully 'mobile-ready.'
Other drivers may prefer to spend their money on extras that ensure vehicle maintenance is effortless, and kilometre-per-litre efficiency is maximised. This could extend to uses such as vehicle-based telematics and sensor data to trigger a nearby roadside assistance provider to dispatch a service when tire pressure is sensed to be failing.
Vehicle-to-Infrastructure in the fast lane
Competing developments and roll-outs in DSRC (dedicated short range communications) and 5G cellular networks will create new possibilities in vehicle-to-vehicle and vehicle-to-infrastructure communication. The industry ecosystem could witness a burst of numerous applications, which will help millions of cars inter-communicate about traffic and safety in real time.
In Australia, Cohda Wireless and Telstra are testing ways to create a more continuous flow of traffic by alerting drivers to road works ahead, and testing optimal green light timing.
This will be tracked through smart conversations and data exchanges that occur between the roads and our cars. In the future, truck drivers will be told a green light is about to change and if they are close enough, they will have the option to request an extension for a few extra seconds they need to pass through without slowing.
For V2I projects to succeed, however, it will take a lot of cooperation across different levels of society. Governments, businesses, and retailers will need to collaborate in order to build the required infrastructure including concept, design, and execution that will make this a feasible option.
The Internet of Things in the driver's seat
In order to develop connected cars that will inspire and motivate drivers to purchase, the technology not only needs to be impressive but also needs to work harmoniously together. Car manufacturers and technology providers have a job ahead of them to build the new capabilities needed to accelerate the adoption of connected cars.
This includes navigating the convergence of digital, telematics, mobility, the sharing economy, social media, analytics, and importantly, the Internet of Things (IoT).
The ability for the technologies in your car to exchange and evaluate data seamlessly and without human intervention is a concept modelled closely on a successful IoT execution.
Integration with other functions including both software and hardware within a connected car is crucial to enhancing the safety and functionality of these new vehicles. It will also work to eliminate waste and inefficiencies, while optimising resources within the cars, improving the experience for consumers and the industry overall.
Technology companies, as well as car manufacturers, will continue to compete for the opportunity to produce innovative products and initiatives in the growing connected car industry. Connectivity, personalisation, V2I and the IoT within cars will become major business drivers within the automotive industry in the future.
With state governments now coming on board, as well as the emergence of new technologies to improve functionality, the connected car is set to become a permanent fixture on Australia's roadmap.