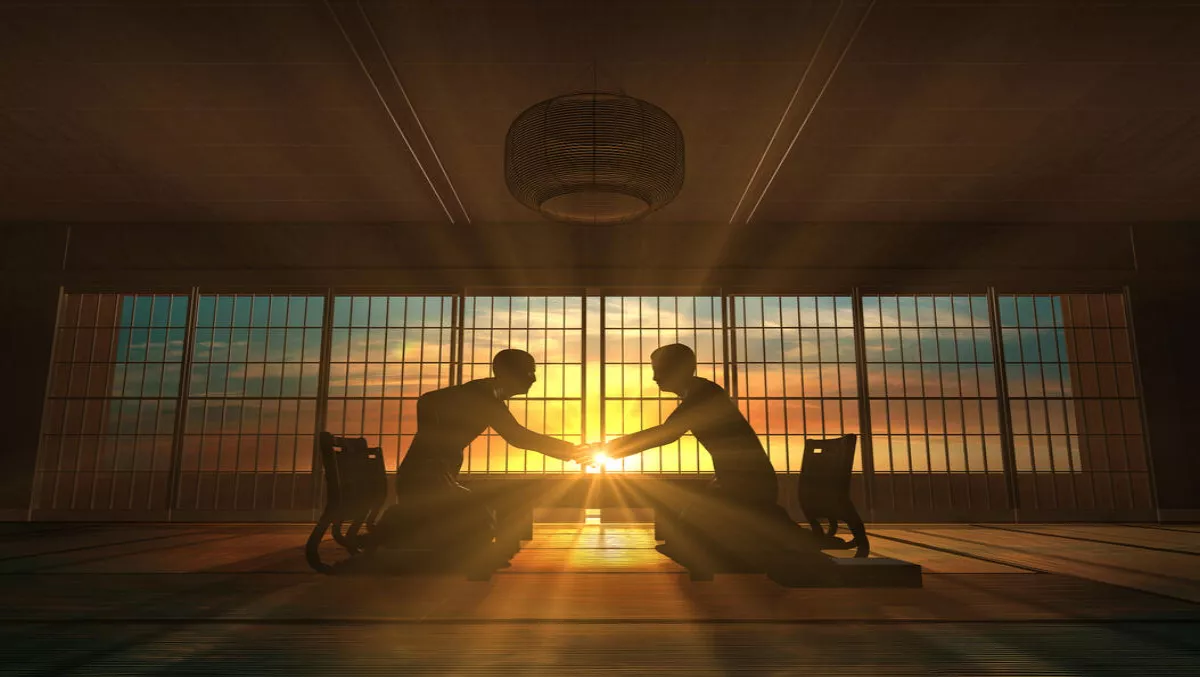 Commvault and Cisco partner up to simplify data protection and recovery
FYI, this story is more than a year old
Commvault and Cisco have partnered up to launch its new Reference Architecture and added support for Cisco's HyperFlex hyper-convergence system.
The aim? To meet increasing data growth demands with an all-in-one solution for seamless scalability.
Commvault say customers will now be able to leverage an all-in-one solution with a single, unified backup, recovery and archive platform that lowers total cost of ownership.
"As a result, customers can eliminate the cost and hassle of deploying multiple single-purpose appliances with a modernised data infrastructure that provides insight and value to the business and keeps up with the pace of today's data growth demands," a company statement read.
Matloob Hussain, ICT infrastructure engineer with Xentrall ICT services, says that they've had huge success using Commvault Software in combination with their Cisco UCS and Nimble infrastructure.
"Since the original roll out, we have upgraded to the 11th version of Commvault's data platform, which has resulted in backup times becoming significantly quicker and archive recall speeds that are on a par with accessing un-archived files, across our environment," says Hussain.
Tom Cahill is the vice president of product and partner management at CDW, he believes the two companies are providing a trust-worthy solution.
"Through their new reference architectures, Commvault and Cisco are going to make it easier and faster for CDW to deliver the solutions that add value for our customers," says Cahill.
In addition to the launch of Commvault's Reference Architectures for Cisco, Commvault has announced support for Cisco HyperFlex, the company's hyper converged system.
Through this support, Commvault say they will provide data protection and recovery of data workloads and applications running across virtualised and cloud infrastructures on Cisco HyperFlex.
According to the two companies, customer benefits include:
Increased automation – Commvault software detects and classifies new VMs, and adds them to the proper backup policy. Commvault software can also automatically detect idle VMs, and safely archive them to reclaim valuable production resources. A built-in workflow engine allows additional administrator-specified automation.
Scalability – Commvault software automatically load-balances across multiple backup servers to deliver a modern scale-out experience to growing data centers. End-to-end deduplication dramatically reduces network traffic and storage space, so your managed data stays compact and efficient.
VM Specific Support – With Commvault software's integration with VMWare APIs, storage owners can avoid installing agents in every VM, thereby reducing overhead. Thanks to backup policies that can be set based on VMWare metadata and a snap-in for VSphere, the management burden is eased. Full VM or individual file restore options save time and provides flexible recovery options to meet your unique needs.
The Commvault Reference Architectures are available for select Commvault customers and Cisco partners right now.
Related stories
Top stories