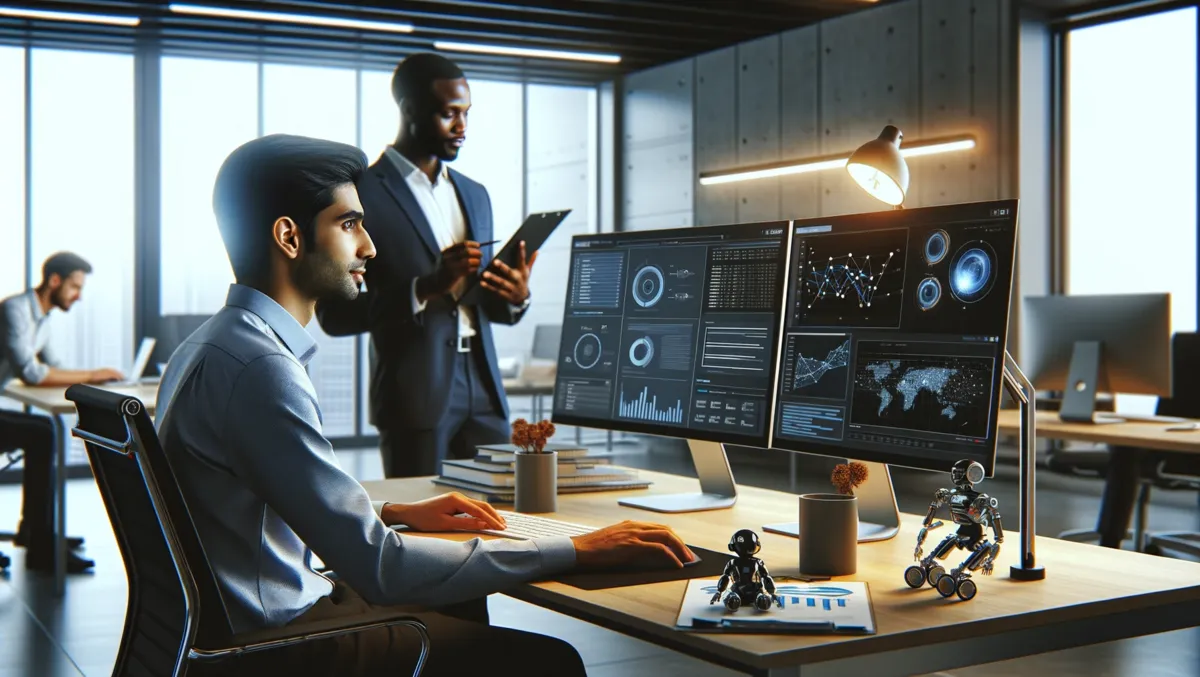 ControlUp's new ITSM Connector integrates with ServiceNow for enhanced digital workflow
Tue, 7th Nov 2023
By Kaleah Salmon, Journalist
ControlUp, the industry expert in Digital Employee Experience (DEX) management, has released the ControlUp IT Service Management (ITSM) Connector. This new offering marks the integration with ServiceNow, combining physical devices and unified communication real-time data provided by ControlUp Edge DX.
This ITSM solution can be accessed in the ServiceNow Store. It offers speedier remediation and automatic creation of tickets in ServiceNow to resolve IT issues before users even become aware they exist.
ServiceNow's extensive partner ecosystem and its program are instrumental in supporting the $220 billion market opportunity for the Now Platform. The refurbished ServiceNow Partner Program acknowledges and rewards partners for their diverse expertise and experience. This program is designed to drive opportunities, reach new markets and assist mutual clients in their digital transformation endeavours.
As a Registered Build Partner, ControlUp provides the ITSM solution to improve Level One efficiency in data presentation and reduce Level One ticket handling with automation provided by ControlUp Edge DX. The solution aligns ControlUp Edge DX with pre-existing workflows.
Integrating ControlUp's monitoring and remediation services provides ServiceNow customers with substantial benefits, such as improved incident and problem management. Utilising ControlUp Edge DX, the ITSM solution enhances the desktop experience for employees, boosting productivity and mitigating downtime.
Furthermore, it expedites root cause resolution through synthetic testing for automatic problem identification and resolution before users notice any issues. The Service Operations Workspace reduces ticket creation through automatic problem identification and resolution, minimising service disruptions and providing a superior employee experience.
Jon Wallace, CTO at ControlUp, emphasises that their integration with ServiceNow will significantly enhance user experience. He said: "Our DEX platform streamlines the delivery of high-performing workspaces and provides physical and virtual monitoring along with proactive network and device testing, automation, and access to a global community of IT professionals offering insights and solutions."
Erica Volini, the Senior Vice President of Global Partnerships at ServiceNow, emphasises the value of partnerships and their ability to leverage distinctive skills and knowledge. She expresses her enthusiasm for ControlUp's integration, which not only extends its capabilities but also embodies the mission and objectives of the Now Platform.
Erica looks forward to the ongoing innovation that their collaboration will bring, ultimately helping organisations excel in the digital business era. She said: "ControlUp's integration extends our reach well beyond where we can go alone and symbolises the legacy and goals of the Now Platform. I am thrilled to see the continued innovation we will achieve together to assist organisations to thrive in the era of digital business."
Andy Whiteside, President and CEO at XenTegra, asserted that the partnership between ControlUp and Servicgreatly benefits their customers. Whiteside stated: "It consolidates IT operations, enhances the digital employee experience and reflects our commitment to innovation and client satisfaction. We're excited to partner with our clients for the initial integration and even more excited to add even more capabilities in the future."