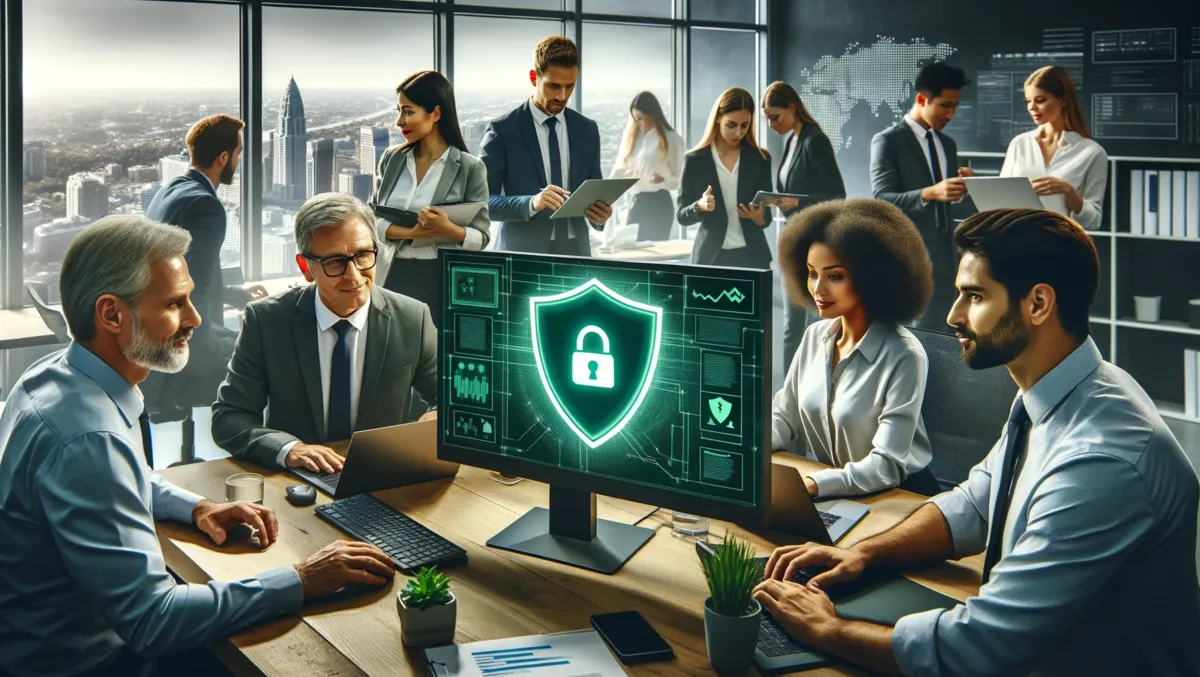 CrowdStrike unveils Falcon Go for SMB cybersecurity
In a significant development for the cybersecurity industry, CrowdStrike has announced the release of Falcon Go, a novel solution specifically designed to address the cybersecurity needs of small and medium businesses (SMBs). This new offering promises to provide robust protection against ransomware attacks and data breaches, areas where traditional antivirus solutions have been increasingly ineffective.
Daniel Bernard, Chief Business Officer at CrowdStrike, emphasized the urgency of this innovation. "Cyberattacks and ransomware should be words that no SMB should ever worry about, but the failure of traditional antivirus products put these companies at risk. The damages are often a company-ending event, encompassing business disruption, legal action and financial loss," Bernard stated. He highlighted the inadequacy of current SMB cybersecurity offerings, underscoring how Falcon Go is set to transform the landscape with its AI-powered protection and user-friendly experience.
Falcon Go is built on CrowdStrike's AI-native Falcon platform, which has demonstrated exceptional capabilities in recent SE Labs testing, achieving a 100% success rate in ransomware prevention. The platform's swift download and installation process enables organizations to protect their businesses immediately, a feature critical in today's fast-paced cyber environment.
Josh Jones, Head of Corporate Development at Vanta, a leader in trust management, commended the initiative. "Small and medium sized businesses today need to think about compliance and security from day one," said Jones. He expressed Vanta's shared vision with CrowdStrike in empowering SMBs against complex cyber threats.
Nate Kharrl, Co-Founder & CEO of Spec, praised the ease of deploying and managing cybersecurity with Falcon Go. "CrowdStrike's commitment to stopping breaches and the AI capabilities of the Falcon platform give us the peace of mind we need to grow our business without worrying about cyberattacks," Kharrl remarked.
Highlighting the practical aspects of Falcon Go, the release notes that it ensures every dollar invested in cyber defence counts. The platform is pre-configured for easy deployment and management, providing SMBs with a unified home screen for instant visibility of device protection, threat activity, and product efficacy. Additionally, it offers comprehensive control over USB media to prevent data theft.
Homer Scoon, CSO of Everything Computers, shared his positive experience with Falcon Go, noting its ease of deployment and management. "With the new console experience, Falcon Go is even easier to operate and demonstrates CrowdStrike's commitment to innovation," Scoon stated.
Don Thorstenson, IT Manager at BPG Designs, echoed these sentiments. "With Falcon, we have the confidence of CrowdStrike's industry-leading protection so we can focus on running our business," he said. "Deploying and managing cybersecurity has never been this easy."
CrowdStrike's Falcon Go represents a game-changing advance in cybersecurity for SMBs, offering AI-driven, easy-to-deploy, and effective protection against the evolving landscape of cyber threats. This innovation not only enhances security but also allows businesses to focus on growth without the looming fear of cyberattacks.