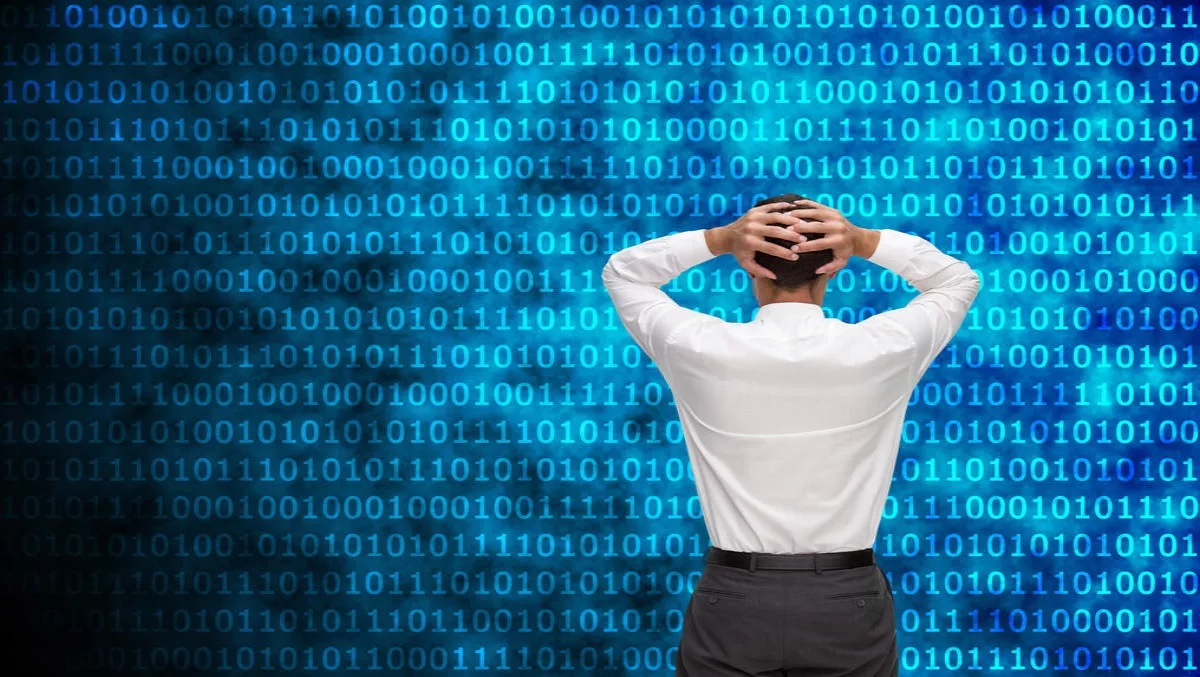 Data analytics the key to overcoming business uncertainty
FYI, this story is more than a year old
Organisations are being exposed to risk more so than ever, as increasing stakeholder demands, changing and stringent regulatory environments, disruptive competitors, and industry changes are forcing business leaders to make decisions faster and more often.
According to Teradata, this is exposing businesses to greater risk and needs to be addressed by a methodical approach to data collection and analytics.
"The disruption we're seeing to traditional IT and business approaches means that processes that worked well in the past may no longer be adequate or appropriate," explains Ross Farrelly, chief data scientist, Teradata ANZ.
"At the same time, recent research found that business leaders feel confident in their ability to meet these challenges while only a small percentage of human resources professionals said their leaders were very capable of leading in the current environment," he says.
Farrelly says there are four key types of challenges facing businesses:
1. Volatility: Economic instability, unforeseen events, and natural disasters that affect supply, demand, pricing, and other business areas, create a volatile environment.
2. Uncertainty: The constant and unpredictable nature of change ensures the traditional approach of relying on trends will only exacerbate uncertainty in today's fast paced, rapidly-evolving marketplace.
3. Complexity: Companies can have dozens or even hundreds of suppliers, vendors, and other partners, as well as numerous channels for selling. Interconnected components and variables add layers of complexity to conducting business effectively.
4. Ambiguity: A lack of up-to-date, reliable information about the business, trends, competitors, and customers makes it very difficult for business leaders to make smart decisions and seize opportunities.
"To overcome the volatile, uncertain, complex, and ambiguous (VUCA) conditions businesses face, they need a combination of strategic decision-making, readiness planning, risk management, and situational problem solving," Farrelly explains.
"The answer is an integrated view of the business, honed with big data analytics," he says.
Farrelly says tackling these four challenges head-on with data analytics lets businesses implement real-time, agile decision-making.
"Harnessing big data for simulation and prediction, whether in finance, HR, or other departments, offers compelling insights that address challenges such as uncertainty and ambiguity," he says.
Analysing integrated data also lets businesses better understand markets and supply chains, and provides enhanced insights for improved decision-making, he adds.
"Businesses need a comprehensive view of their entire enterprise to overcome intricacies and barriers while meeting myriad demands," says Farrelly.
"Big data is crucial but can add to the complexity. The solution is effective analytics," he says.
"They let organisations link together different variables to gain valuable insight," explains Farrelly.
"When you equip business decision makers with information and insights that are relevant, accurate, and timely, you prepare them to anticipate, act decisively, and lead the business to success."
Related stories
Top stories