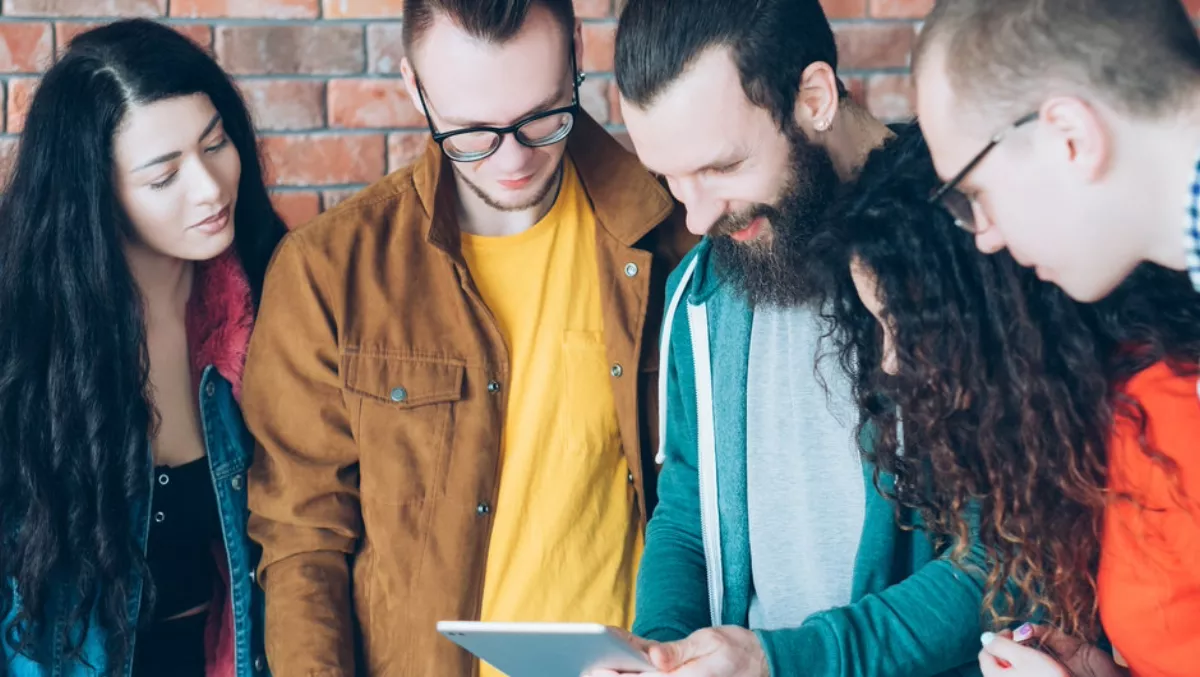 Data for Social Good Cloud Innovation Centre to launch in Melbourne
Wed, 1st May 2019
FYI, this story is more than a year old
Swinburne University of Technology is launching a new Data for Social Good Cloud Innovation Centre (CIC), powered by Amazon Web Services (AWS).
The centre, which will be the first of its kind in the Southern Hemisphere, will bring in expertise from Swinburne research institutes in health, social innovation, and smart cities.
The CIC will be key to the development of intelligent data-based digital health programs and mobile solutions for the management of chronic diseases, such as diabetes. Those solutions would include real-time advice such as diet and exercise recommendation, and medication guidance.
The CIC will also work with Swinburne's Social Innovation Research Institute, which focuses on how communities and government sectors can prepare for challenges that come from digitisation and automation.
The centre aims to use big data and intelligent data analytics for social good, and to address pressing challenges brought about by the accelerating digital revolution and rapid population growth.
In partnership with public sector, education and not-for-profit organisations, it will identify innovative solutions for new, and changing citizen services, and work to improve the health, wellbeing and social inclusiveness of our society within an emerging Industry 4.0 world.
"We are interested in how neighborhood-level data can be used to improve the transparency and efficacy of local decision making," comments Swinburne deputy vice-chancellor for research and development, professor Aleksandar Subic.
"By providing a means of sharing relevant and timely data regarding issues that are of local importance, such as transport, employment, human services, and child welfare, communities can make consensus decisions and monitor the outcomes. This enables residents to be more engaged in improving their neighborhoods. We are trialing such solutions with our partners involving data-based mapping of urban environments, which can also be used to make strategic decisions about improvements in business innovation, education, and health services.
Amazon Web Services currently supports many global research centres that focus on innovation challenges. Other initiatives include the California Polytechnic University Digital Transformation Hub; the Busan-Amazon CIC in Busan, Korea; SciencesPo Public Innovation Lab in Paris, France; the Arizona State University Smart City CIC, and the recently launched Munich University of Applied Sciences (MUAS) Digital Transformation Lab and CODE University of Applied Sciences Better Future Lab in Berlin, Germany.
"We are excited to work with Swinburne to introduce the Data for Social Good Cloud Innovation Centre to help address some of Australia's biggest social challenges by using AWS Cloud technology," comments Amazon Web Services Worldwide Public Sector APAC regional head for education, research, and not-for-profit, Vincent Quah.
"It will pave the way for Australian organisations to work with leading education institutions like Swinburne to leverage data to create economic and social impact, transforming how the industry works to solve critical issues.
The CIC will be part of Swinburne's Innovation Precinct at its Hawthorn campus in Melbourne.