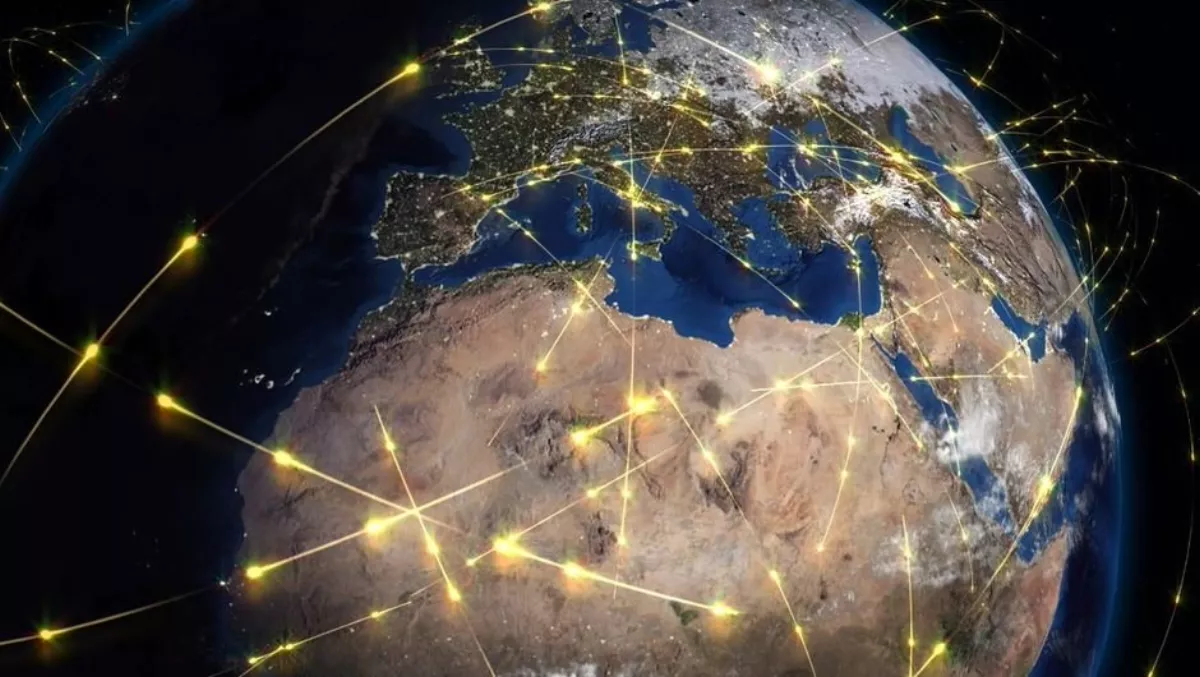 Dell EMC advances hybrid cloud for VMware environments
FYI, this story is more than a year old
Dell EMC announced key portfolio enhancements and integrations with VMware designed to help customers further automate operations of their modern data center and hybrid cloud environments. These new capabilities allow businesses to accelerate innovation, simplify operations and speed overall IT Transformation initiatives.
The increasing amount of data being driven by both traditional and modern application workloads is pushing greater demand for automation and bandwidth both inside and outside the data center. Through collaboration and joint engineering, Dell EMC and VMware are enabling organisations to derive more value from their IT investments.
"Organisations that digitally transform with a software-defined and cloud-ready modern data center infrastructure are able to execute a powerful hybrid cloud strategy that provides optimal control, simplicity and cost tolerance to match their own unique preferences," said Jeff Clarke, vice chairman, Products & Operations, Dell.
"Working together, Dell EMC and VMware continue to enhance VxRail and VxBlock System 1000, to automate the operations of integrated cloud platforms, so our customers can use them to maximise what's possible with their data – resulting in better processes, innovative outcomes and operating efficiencies."
"Dell EMC's VxRail HCI and VxBlock CI engineered systems are among the most simple and powerful means for customers to modernise IT and rapidly scale their VMware environments to support a hybrid cloud operating model," said Rajiv Ramaswami, Chief Operating Officer, Products and Cloud Services, VMware.
"Both VMware and Dell EMC are making cloud adoption even easier for customers by introducing VMware Cloud Foundation on VxRail and VMware vRealize Suite integration with VxBlock – both integrated cloud platforms that automate deployment and simplify hybrid cloud operations."
Dell EMC VxRail simplifies networking, management and access to latest VMware innovations Organisations globally are choosing highly automated, scale-out VxRail HCI appliances, powered by VMware vSAN to support their digital transformation objectives and need to scale operations rapidly and efficiently.
Applications and data are increasingly distributed across edge locations, core data centers, and hybrid cloud environments. Customers turn to Dell Technologies as a trusted partner to provide a seamless, simplified experience through a jointly engineered digital foundation between Dell EMC VxRail and VMware. Through this collaboration and co-engineering, VxRail is becoming even simpler to adopt, deploy and manage. Integration between VxBlock Central and VMware vRealize Suite provides a strong foundation for Infrastructure-as-a-Service (IaaS) and a simplified path to implementing a private/hybrid cloud operations model on VxBlock Systems.
VxBlock Central's CI-aware integration with vRealize Operations and vRealize Orchestrator software provides greater visibility into CI system status and time-saving orchestration workflows. It also allows enterprises to leverage an additional layer of vRealize software tools, including vRealize Automation, to enable full cloud service delivery and management.
Using the vRealize Suite on VxBlock opens the path for enterprises to achieve a consistent experience across other Dell EMC cloud platforms including VxRack SDDC and VxRail Appliances.
The Dell EMC Cloud Marketplace integrates the power of the Dell Technologies family to offer customers a choice of cloud platforms, enhanced cloud-enabled infrastructure capabilities, as well as consulting and technology services, and consumption models in a centralised portal. When it comes to implementing a cloud platform, Dell EMC offers multiple options to align with customers' unique competencies and goals.
Cloud Building Blocks allow customers to design and build a custom cloud platform using best-of-breed cloud-enabled infrastructures such as Dell EMC Unity and Dell EMC vSAN Ready Nodes, providing flexibility as well as investment protection.
Dell EMC Unity is the first NFS-based external storage array family to be validated with VMware Cloud Foundation (VCF), and Dell EMC vSAN Ready Nodes are validated by VMware to run VCF on the new PowerEdge MX modular infrastructure.
Related stories
Top stories