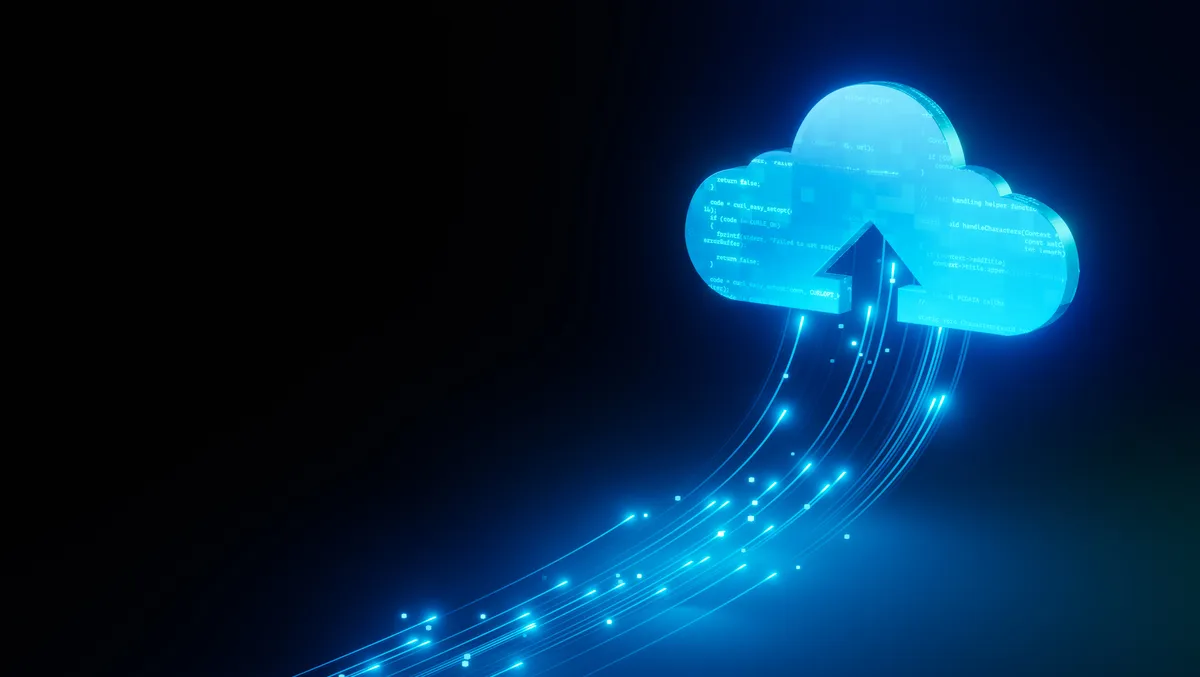 Dell expands APEX portfolio to give customers greater freedom
Dell Technologies has unveiled new Dell APEX offerings across cloud platforms, public cloud storage software, client devices and compute.
These additions are designed to help businesses operate and innovate faster through improved management and mobility of their applications and data wherever they reside.
Chuck Whitten, Co-chief Operating Officer, Dell Technologies, says, "Our customers continue to look for a simpler technology experience to easily manage and access their assets and applications with predictable costs and greater flexibility.
"That's where Dell APEX comes in. Now, Dell APEX spans the breadth of our portfolio to give customers greater freedom for technology to support businesses as their needs dictate - from PCs and IT on-premises to public clouds and edge locations."
Dell APEX Cloud Platforms for consistent multicloud operations
Dell APEX Cloud Platforms are a portfolio of fully integrated, turnkey systems integrating Dell infrastructure, software and cloud operating stacks that deliver consistent multicloud operations by extending cloud operating models to on-premises and edge environments.
Workloads can be placed in the optimal location based on desired performance, cost and security requirements with data mobility across a common multicloud storage layer, the company states.
Customers will be able to move data seamlessly between on-premises environments and Dell APEX Block Storage for Public Cloud deployments. Each system is designed to accelerate IT and developer productivity using familiar management tools and software-driven automated deployment and lifecycle management.
The cloud platforms are developed in collaboration with Microsoft, Red Hat and VMware:
Dell APEX Cloud Platform for Microsoft Azure enhances the Azure hybrid experience with full stack software integration and automated lifecycle management through Microsoft native management tools and extensive engineering collaboration between Dell and Microsoft. The platform aims to deliver faster time to value of Azure based on Azure Arc-enabled infrastructure with consistent operations and governance across on-premises data centers, edge locations, and the Azure public cloud using Azure Arc.
Dell APEX Cloud Platform for Red Hat OpenShift is designed to simplify container-based application development and management, wherever applications are developed and deployed, through full stack software integration and automation with the hybrid cloud application platform powered by Kubernetes. Customers can run containers and virtual machines side by side, natively within Kubernetes, with a unified experience for a wide variety of workloads, including AI/ML and analytics, with broad GPU support across any hybrid cloud footprint.
Dell APEX Cloud Platform for VMware gives customers the flexibility to deploy vSphere on a fully integrated system with highly scalable, high performance Dell software-defined storage. This new offering joins Dell APEX Private Cloud and Dell APEX Hybrid Cloud within the broader Dell APEX portfolio to offer more choice for VMware customers on their multicloud journey.
Dell APEX Storage for Public Cloud for the public cloud experience
Dell APEX Block Storage for Amazon Web Services (AWS), Dell APEX Block Storage for Microsoft Azure and Dell APEX File Storage for AWS combine Dell's storage performance, scalability and cyber-resilience with public cloud economics and services, such as analytics and artificial intelligence (AI).
Organisations can fine-tune their cloud strategies based on business need, and maximise existing skillsets through advanced data mobility and management consistency between Dell on-premises storage and public clouds. This approach avoids the need to refactor applications and retrain staff.
Dell APEX Block Storage can expand performance and capacity for mission critical workloads through a scale out architecture. Increased resiliency is achieved by distributing data efficiently across multi-availability zones.
Dell APEX File Storage delivers enterprise class file performance and capabilities in the public cloud. Customers can support a broad variety of performance-intensive workloads including AI, machine learning, media and entertainment and life sciences.
These offers join Dell APEX Protection Storage for Public Cloud as part of Dell's portfolio of software-defined storage for public clouds. Dell APEX Protection Storage delivers industry-leading data protection storage for AWS, Microsoft Azure, Google Cloud and Alibaba Cloud with more than 17 exabytes of data protected by Dell software in public clouds to date.
Dell APEX Console enhancements include new management, deployment, data mobility and discovery software-as-a-service (SaaS) offerings that make it easier for operations teams to maintain multicloud storage and Kubernetes clusters.
Dell APEX Navigator for Multicloud Storage is SaaS that centralises, simplifies and secures management of Dell APEX Block and File Storage with easy configuration, automated deployment, storage monitoring and data mobility between on-premises and public cloud environments. This allows organisations to manage their multicloud estate consistently and securely at scale, optimising workload placement to match their business needs.
Dell APEX Navigator for Kubernetes is SaaS that simplifies Kubernetes storage management, bringing advanced data services such as data replication, application mobility and observability, to containers with easily deployed and managed Dell Container Storage Modules.
Matthew Eastwood, Senior Vice President, IDC, comments, "Organisations are looking to streamline their IT environments so that data and applications can live in the right place to deliver the most value for their businesses.
"Dell Technologies has delivered a significant expansion of its Dell APEX portfolio that creates commonality between public cloud and on-premises environments to simplify workload placement."
Dell APEX brings the cloud experience to PCs and servers
Dell expands the Dell APEX portfolio to help users handle day-to-day IT operations, speed infrastructure deployment, control costs and manage device takeback securely and sustainably through an as-a-Service experience.
Dell APEX Compute delivers scalable, secure bare metal compute resources in a data centre, edge environment or in a colocation facility. Customers can support virtualised or container-based environments by installing the hypervisor or operating system of their choice. Organisations will be able to meet their workload and IT operations needs with scalable and secure compute resources available through a predictable, monthly subscription.
Dell APEX PC-as-a-Service (PCaaS) helps companies simplify IT and deploy the latest client technology with predictable costs while freeing up capital to invest in modern employee experiences. Organisations can customise offerings across the entire PC portfolio - inclusive of devices, software and services - with flexible one- to five-year terms and scaling up or down as needed.
Dell expands data management ecosystem with Databricks' Lakehouse Platform
To provide customers greater freedom to extract insights from data wherever it resides, Dell and Databricks, the data and AI company, have announced a new, multifaceted relationship to connect on-premises data in Dell's industry-leading enterprise storage platforms and the Databricks Lakehouse Platform.
Dell customers can connect Databricks in the public cloud with Dell object storage, on-premises or in a co-location facility, to analyse data in-place, store results and securely share it with third parties using Databricks' Delta Sharing capabilities. Dell and Databricks are collaborating to jointly engineer additional integrations that will deliver a seamless experience for Dell object storage within the Databricks Lakehouse Platform.
Expert commentary
Bernardo Caldas, Corporate Vice President, Azure Edge PM, Microsoft, says, "Microsoft and Dell are simplifying hybrid cloud management with an integrated solution that gives customers consistent operations across the Azure public cloud and their on-premises and edge environments.
"Dell APEX Cloud Platform for Microsoft Azure provides native integration of Dell's differentiated infrastructure platforms and management software with Azure Arc, and Arc-enabled services like Azure Stack HCI and AKS for a unified experience from cloud to edge."
Stefanie Chiras, Senior Vice President, Partner Ecosystem Success, Red Hat, comments, "As organisations continue to evolve and scale their cloud strategies, customers are looking for a consistent user experience across hybrid infrastructure to accelerate cloud-native application development and faster time to value.
"Red Hat OpenShift provides that common foundation, and through our continued work with Dell Technologies, customers can benefit from a fully integrated Red Hat OpenShift experience on Dell's on-premises infrastructure to extend capabilities wherever they deploy applications across the hybrid cloud."
Dave McGraw, Vice President, Partner Solutions Engineering, Office of the CTO, VMware, says, "VMware and Dell Technologies have a track record of jointly engineered solutions and innovation that spans nearly two decades.
"The introduction of Dell APEX Cloud Platform for VMware broadens customers' VMware multicloud deployment options, providing greater choice and flexibility to modernise applications while streamlining multicloud operations."
Adam Conway, Senior Vice President, Products, Databricks, says, "Databricks is focused on helping businesses extract the most valuable insights from their data, wherever it resides.
"This relationship provides the ability to leverage cloud and on-premises data together with best of breed technologies, as well as easily and securely share that data through Delta Sharing. Combining the best of Dell and Databricks changes the data landscape for customers as they operate in today's multicloud world."