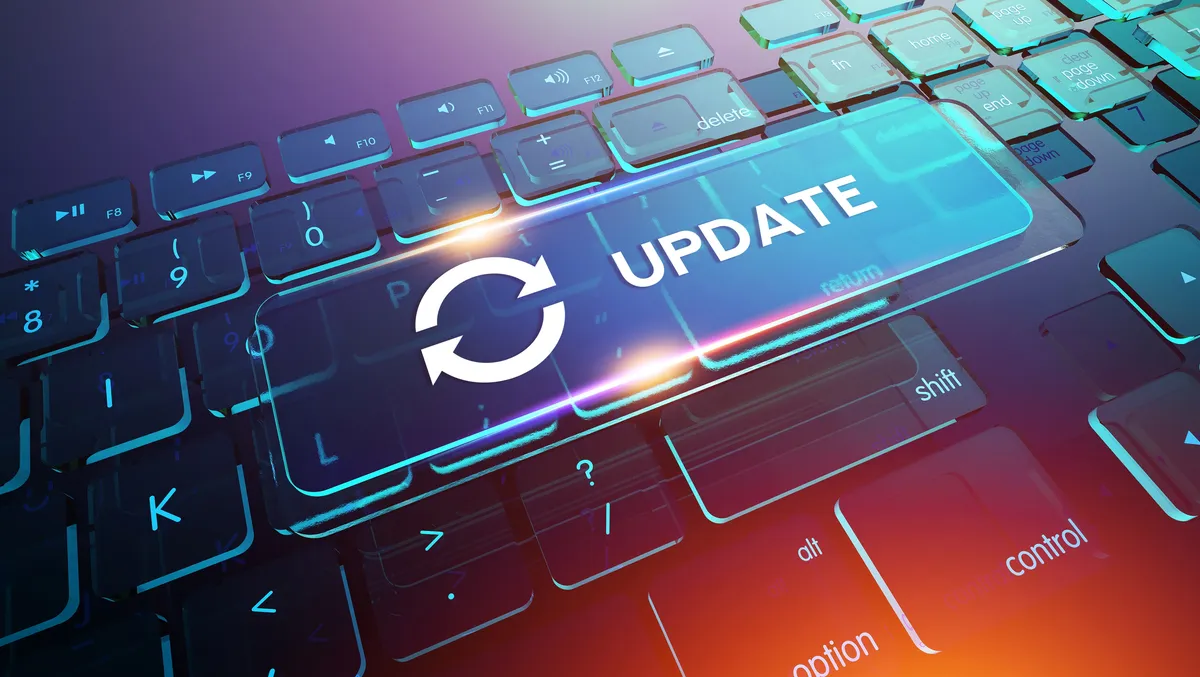 Dell's new NativeEdge software drives edge innovation
Wed, 30th Aug 2023
By Kaleah Salmon, Journalist
Dell Technologies has announced the global availability of Dell NativeEdge, the platform that simplifies how customers deploy, manage and secure their edge infrastructure and applications.
Dell is also growing its partner and OEM customer ecosystem to help organisations use Dell NativeEdge to simplify the orchestration and expansion of their edge environments.
Gil Shneorson, Senior Vice President of Edge Solutions at Dell Technologies, says: "Dell NativeEdge brings to life our expertise in creating solutions that simplify processes and fuel real-time decision-making at the edge."
"Our partners are an integral part of customers' success, and together we can make the edge a strategic enabler for businesses across industries by making it simpler to deploy and manage infrastructure and applications."
Chris Kelly, Senior Vice President, Data Center Sales, Asia Pacific and Japan (APJ), Dell Technologies, says: "Our customers in the region are looking to take advantage of the business opportunity presented by rapidly evolving edge capabilities. They are also aware that as the number of use cases at the edge continues to grow, so do the complexities of edge operations."
"Dell NativeEdge will enable organisations in APJ to effectively streamline edge deployments and simplify the day-to-day management of a diverse ecosystem of edge technologies. The platform provides a more consistent user experience whilst delivering a secure environment that safeguards data at the source."
A recent analysis of Dell NativeEdge and standard edge deployments showed the platform can simplify and accelerate edge deployments, offering up to 22 times faster lifecycle management1 by automating routine and repetitive tasks, such as onboarding devices at scale and managing applications.
As edge use cases increase across industries, Dell's partner community is important in supporting customer journeys. Dell NativeEdge provides a new operations tool for all types of partners to help organisations reduce edge environment complexity.
Tian Beng Ng, Senior Vice President and General Manager, APJ Channel, Dell Technologies, says: "Dell Technologies is the natural collaborator for any organisation looking to extend its infrastructure to the edge. Our partners play a pivotal role in simplifying the deployment and security of edge infrastructure for customers, particularly in the diverse markets of the region."
"We provide partners with accelerated market penetration and broader audience engagement, empowering them to strengthen customer relationships. Dell NativeEdge expands our edge approach and global ecosystem by creating new opportunities for our partners in the region."
Through the Dell Edge Partner Certification Program, ISVs and other channel partners work directly with Dell engineers in a dedicated lab environment to test and optimise their software before making it available to customers in the Dell NativeEdge application catalogue.
For OEM customers and system integrators, Dell NativeEdge provides an opportunity to standardise how they design and deploy edge solutions for customers' unique environments.
Partners working with Dell to include their software in the Dell NativeEdge application catalogue include Atos, Bosch Global Software Technologies and Eston. Dell's global edge ecosystem is growing with additional companies collaborating with Dell NativeEdge, including Infront Systems, Involta, Telit Cinterion, World Wide Technology and more.
Along with Dell NativeEdge, Dell continues to broaden its edge portfolio to help customers with the optimal placement of workloads and data, with plans to deliver more edge solutions as a service to meet the evolving needs of IT.
Scott Sinclair, Practice Director at Enterprise Strategy Group, says: "Collecting, analysing and quickly gaining insights in edge locations is increasingly critical for many industries as they continue to compete and apply new capabilities like Gen AI."
"Software platforms like Dell NativeEdge can simplify application orchestration and management, and it will be key for Dell to continue to foster its partner ecosystem to support a diversity of solutions that simplify and secure customers' edge environments."