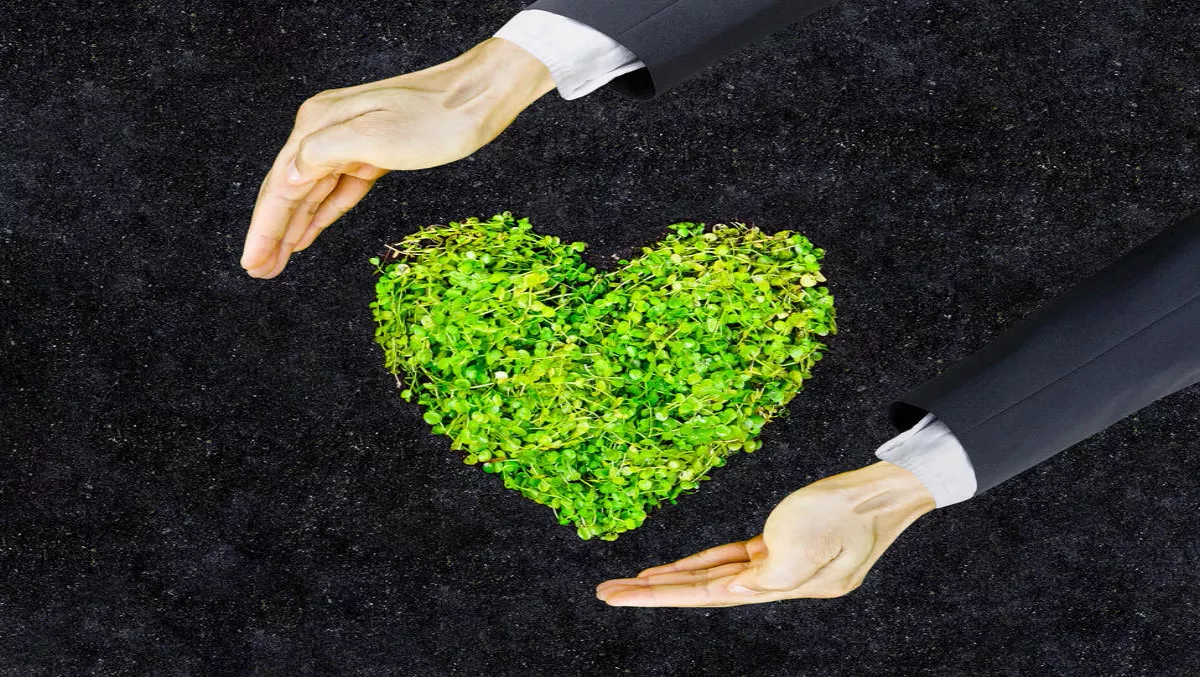 Dell's 'Legacy of Good' plan underscores commitment to team, society & environment
FYI, this story is more than a year old
Dell's 'Legacy of Good' plan has demonstrated its key CSR achievements following the merger with EMC earlier this year - achievements that the company touts as representing the best of both companies.
The Legacy of Good plan shows what the company has done to facilitate commitments to team members, society at large and the environment. The ultimate goal? To advance human progress.
Dell's chief responsibility officer Trisa Thompson says that the Dell EMC merger provided the opportunity to reflect on progress and built commitments that represent both companies.
The plan covers initiatives such as its efforts to expand transparency into its supply chain through its Social and Environmental Responsibility Progress Report; exceeding its 2020 goal of using 50 million pounds of sustainable materials; and offering 14 different employee resource groups to help an inclusive culture.
"We have a newfound energy as we think about the opportunity we have to put our combined portfolio, expertise and resources to good work. It's already encouraging tremendous innovation that will benefit our customers and our world," Thompson says.
In Australia and New Zealand, the company has supported fundraising and volunteer initiatives; designed courses for ANZ universities, hosted coding workshops in schools and mentored women in tech.
Angela Fox, leader of the Commercial and Public Sector and Mark Fioretto, Leader of Enterprise at Dell, say that they are passionate about creating a diverse and inclusive culture that reflects the workforce of the future.
"We have employee resource groups (ERG) that represent all of Dell's key focus areas of caregiving, the planet, faith, culture and gender. Last year saw the formation of the Sydney chapter of our PRIDE LGBT support group, the first of its kind in the APJ region," they comment.
Globally, Dell has offered technology and expertise for 2.3 million underserved children. It has also provided funding for TGen to research better treatment plans for cancer patients.
In Japan, the first integrated Dell EMC program provided books to support the Teach for Japan organisation.
Dell has also concentrated heavily on environmental sustainability: In addition to increasing sustainable material use, its XPS 13 2-in-1 packaging is made from ocean-bound plastics. It is encouraging broad use of ocean plastics by other companies.
Team members were also able to choose to plant a tree in a location of their choice on the first day of the newly-formed merged company. More than 41,000 employees participated. Many team members chose to plant theirs in Indonesia to support the Malaysian tiger's habitat.
Through its supply chain, Dell introduced sub-goals around EICC audits, emissions reporting and water risk mitigation plans.
In Malaysia, Singapore and Japan, the company is working with suppliers on joint management training. The training builds awareness and form strategies related to forced labour and human trafficking.
Globally, Dell has also facilitated STEM education for youth. The company has recently extended its partnership with the University of Technology Sydney for the third year in a row.
"Our people are the reason the Dell 2020 vision is becoming a reality. For that we say a huge thank you to our local team for everything they've achieved and contributed to local communities across Australia and New Zealand," Fox and Fioretto conclude.
Related stories
Top stories