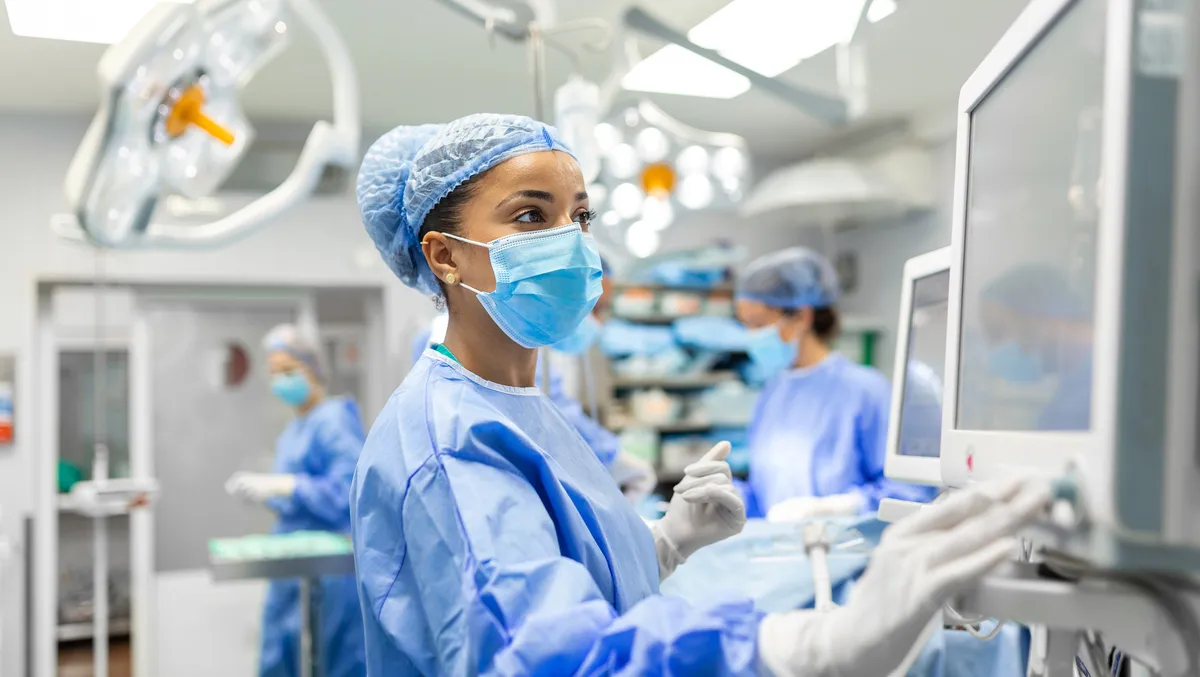 Demand for advanced surgical monitors continues to rise - FMI
The global surgical monitors market was valued at around US$670.24 million at the end of 2021. The market is projected to register a 2.10% CAGR and top a valuation of US$842.57 million by 2032, according to a new report from Future Market Insights (FMI).
The market for surgical monitor is anticipated to be driven by the increasing geriatric population and increasing prevalence of chronic disorders leading to surgeries.
Important details such as patient vital signs, surgical pictures, and x-ray images are displayed on surgical displays. Vascular treatments are evolving on their own as more procedures are performed each year.
The latest high definition improvements being made to surgical monitors that are being released on the market provide them an advantage over older CRT equipment, the analysts find.
There is already a variety of mobile surgical monitors available, and they are highly advised in locations where the infrastructure does not permit any fixed equipment. Leading manufacturers of surgical monitors are active in the market, offering high-tech goods that appeal to consumers.
Improving the quality of surgical procedures, reduce patient downtime, help surgeons handle any unexpected issues, and prevent over-running and delays are some of the benefits of surgical monitors.
The major drivers boosting the demand for surgical monitors market
The adoption and conversion to LCD displays, which continue to expand at an unparalleled rate, helped in part by dropping LCD unit prices, caused a change in trend for all medical display monitors, FMI states.
Across all application platforms, the market for surgical monitors is expanding due to the demand for diagnostics displays.
The ageing population is bringing in a variety of new patients, many of whom have obvious chronic diseases and degenerative diseases, which is raising the demand for diagnostic services.
The market for surgical monitors is currently experiencing excellent overall growth due to the current increase in the number of short-term care facilities and ambulatory surgery centres.
Moreover, some surgical monitors are also compatible with medical workstations out of the box and do not need additional cost to become totally operational.
Also, any alleged cost benefits of consumer displays are quickly offset by the improved functionality and durability of medical displays. In actuality, they are less expensive and offer a better long-term rate of return. This affirmatory factors are responsible to boost the market growth over the forecast period, FMI states.
Regions with strong growth potential in the surgical monitors market
The surgical monitors market is broadly divided into seven major regions, North America, Latin America, Europe, East Asia, South Asia, Oceania, and the Middle East and Africa.
North America dominated the market for surgical monitors this is due to the existence of several hospitals and clinics in countries such as the United States and Canada. Furthermore, the region has a sizable elderly population, which is one of the key drivers fuelling North America's demand for surgical monitors.
Moreover, Asia Pacific is supposed to grow fastest for surgical monitors market. The significant portion is attributable to the fast evolving healthcare infrastructure, the widespread use of digital technology, and a sizable patient base. For instance, Kyoto University Hospital used operating room solutions from Eizo, Japan for awake surgery in glioma resection in its OR.
These insights are based on a report Surgical Monitors Market by Future Market Insights.