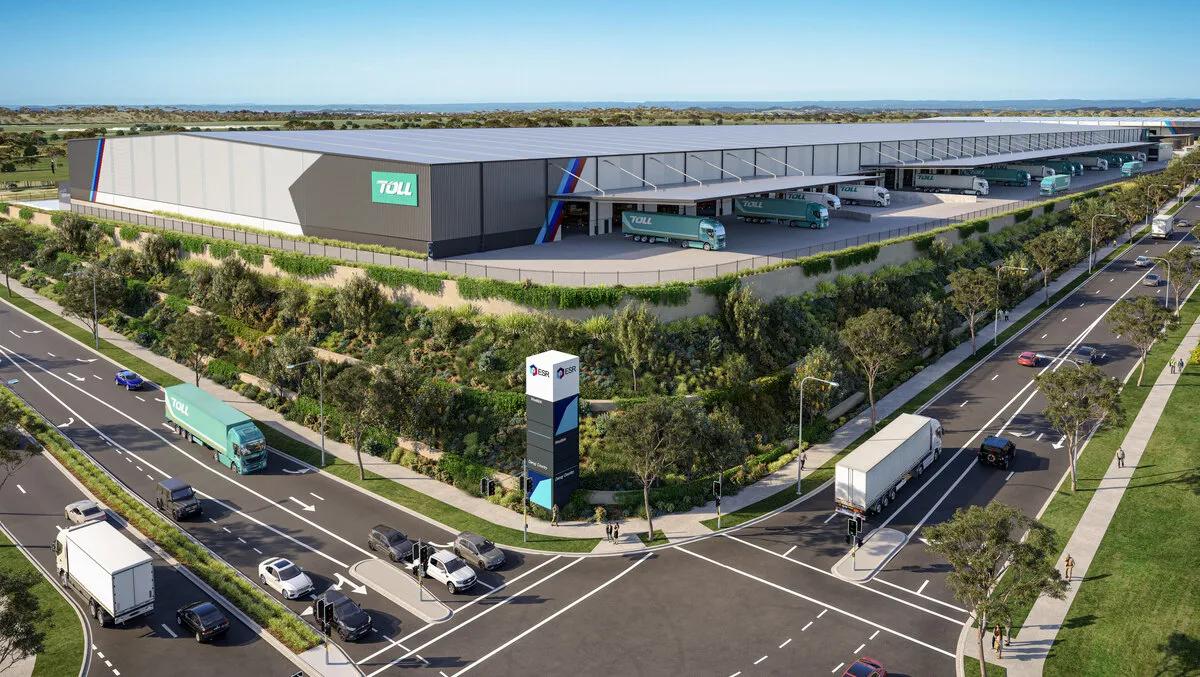 Dematic the automation partner of choice for Toll Group
As part of the development of its new Western Sydney retail distribution and fulfilment facility, Toll Group, one of the Asia-Pacific region's largest providers of supply chain transport and logistics, is investing in a Dematic goods-to-person (GTP) order fulfilment solution.
The solution from Dematic will be utilised at the new site located at Kemps Creek, near Western Sydney International Airport. The facility is set to be fully operational in 2025 and will work with Toll's existing Sydney retail distribution facility in Prestons.
"Toll has a long and proud history in Australia. For over 130 years, our curiosity and passion for innovation has propelled us forward to become one of Asia Pacific region's leading integrated logistics providers," says Nick Vrckovski, President, Retail and Consumer, Toll Group.
"We are excited to work with Dematic to bring the very best in automation technology to our Kemps Creek facility, which will help our customers deliver their goods faster and more efficiently."
Dematic's GTP order fulfilment solution works with employees building orders in ergonomically designed high-rate workstations that improve productivity, efficiency and safety. The orders and items required to fulfil the orders arrive at the workstation precisely when they are needed from a Dematic Multishuttle storage system.
Toll Group's specific solution will include 16 high-rate GTP workstations supplied by a multishuttle system that will also buffer and consolidate orders, plus an additional multishuttle system for despatch.
"The high-density Dematic Multishuttle system feeding items into the GTP workstations will allow Toll to maximise space efficiency and inventory storage within its latest supply chain facility in Australia. We've designed the solution with additional room for volume expansion in line with Toll's projected future growth," explains Terry Jamieson, Business Development Manager, Dematic.
"Additionally, the fast-moving pick zones integrated within the GTP order fulfilment solution will provide Toll with a significant improvement in picking productivity as well as with flexibility in responding to e-commerce demands, including fulfilling orders during promotional periods or when particular SKUs are in high demand."
One other benefit of Dematic's solution for Toll Group is the ability for customisable eCommerce order cartons to be the smallest size necessary, significantly reducing waste and transportation costs for Toll's customers. Dematic will also install its locally manufactured Colby Very Narrow Aisle (VNA) pallet storage racking at the Toll facility.
The news comes after Dematic recently announced Metcash would utilise its solution to streamline its operations, including its split case pick, NDC and liquor bottle pick. The integration of this solution will deliver improved productivity, improved ergonomics, faster order fulfilment and reduced manual handling.
Metcash works with its independent network of IGA, Foodland, Cellarbrations, Bottle-O, Mitre 10, Home Timber & Hardware and Total Tools stores.