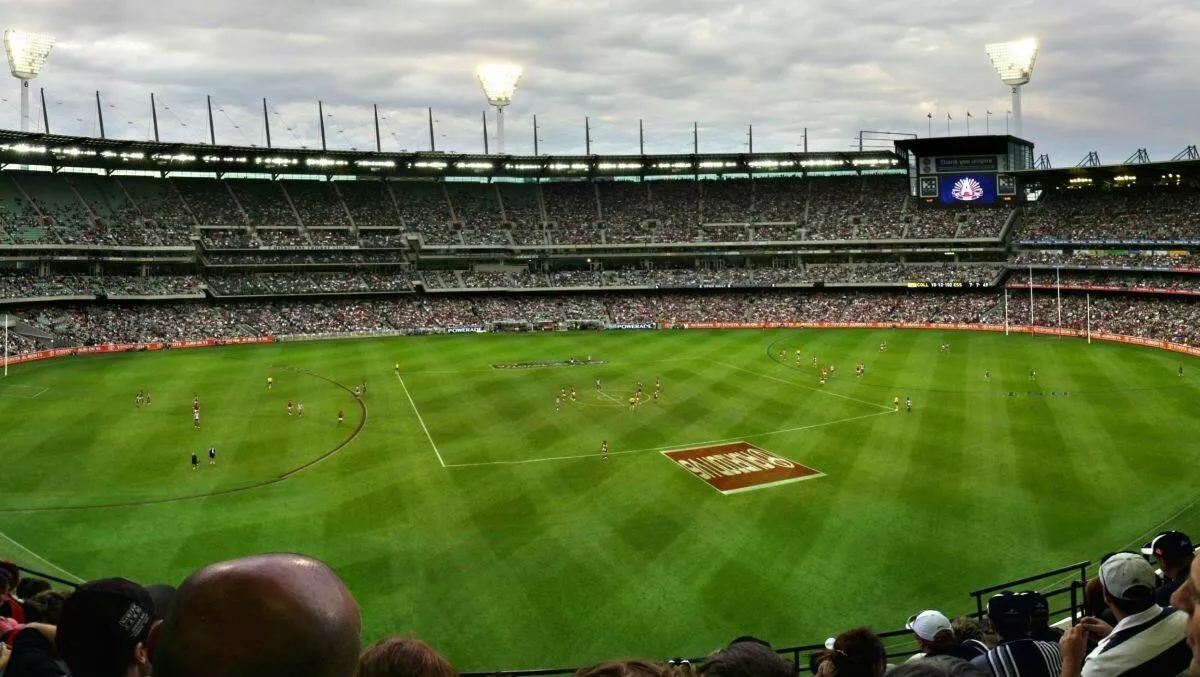 Digital capabilities reshaping the future of facility management
FYI, this story is more than a year old
Physical safety has never been more important after the ongoing pandemic disruption over the last couple of years. But imagine, for a second, a pandemic health and safety response without the aid of technology. It's an almost impossible thought - and for a good reason.
We chatted to Motorola Solutions' Rhys Clare to find out how building managers and stadium operators can leverage technology for everyone's benefit.
As a short introduction, could you explain a little about your role at Motorola?
I am the director of solutions at Motorola Solutions Asia Pacific. What that means is that I am responsible for determining what those desired changes or improvements our end-customers are after, and work with our distributors and partners across the Asia-Pacific region to achieve those objectives.
In the last 18 months, Motorola Solutions has invested significantly to augment our portfolio, going beyond voice to video, analytics, control room software management and services, furthering our leading position in critical communications capabilities and operational ecosystems to keep workplaces safe and productive.
Our customers may not always be fully aware of our expanded capabilities or appreciate how and where we can help them, so this is where I can come in to champion those opportunities.
By leading these purposeful conversations and engagements with our end customers together with our partners, we endeavour to diagnose our customers' needs better and strategise the right, most relevant capabilities in our proposed offers.
Let's talk about how facilities management has changed in 2021 with the global pandemic situation and what we can expect as the new way of operating?
With the persistence of the pandemic situation, businesses have taken a completely new approach to facilities management.
We have seen greater use of technologies such as IoT and biometric sensors, analytics, alerts, access control and integrated communications infrastructure to support employees returning safely to work, to manage social distancing measures for spectators returning to large scale public events, compliance management of cleaning routines, crowd monitoring as well as people count control measures and so on.
At the same time, as the situation continues to evolve with the virus variants, enforcing safe and clean facilities are becoming increasingly complex, with the need to rectify risky practices immediately or to stop activities immediately that put employees or customers at risk once these are identified.
As a facility manager or operator of stadiums, commercial or public buildings, your job has evolved into one that requires a greater level of heightened situational awareness, responsiveness and flexibility to make changes at short notices, at any time.
Motorola Solutions advocates for a 'Detect, Analyse, Communicate, Respond' methodology for creating safer facilities and better facility management. Can you explain how this provides the right approach and technology for facilities managers?
Today's reality is that you simply cannot keep up with or watch over every possible potential threat, situation or incident that puts your operation at risk or inhibits your productivity workflow.
With our "Detect, Analyse, Communication, Respond" methodology, we believe we can help businesses achieve safer facilities by having an operational ecosystem that unifies voice, data, video and analytics onto a single connected platform.
When the Safety Reimagined ecosystem is applied to a public event taking place in a large stadium, employees and visitors have the assurance that the organisers prioritise safety.
Early alerts of emerging incidents are automated and powered by machine learning analytics, and it is possible to request faster medical assistance when an emergency occurs inside a packed stadium. When blacklisted personnel attempt to enter the venue, employees will consistently deny entry to them.
It also means that visitors know that security teams will be quickly sent to stop a fight when video analytics picks up the incident. Any issues that fit into the watch lists or anomalies will be flagged proactively; response teams will be alerted, activated and actions will be taken quickly to resolve the incident before it escalates further.
As the technologies in the four pillars are connected and integrated within a single platform, incident management is automated, while the resolution is speedy, and incidents are accurately well-documented for any prosecution purposes thereafter.
For facility managers, it means they can focus on their jobs, use the data from their IoT devices and software to better understand how their workplace functions, and make better decisions about how they can enhance customer or visitor experiences.
With the help of technology, facility managers will become less executional or administrative and have more opportunities to look at new ways to make their work more rewarding, be more efficient and achieve better outcomes.
Motorola's product portfolio spans video, radio communications, software-based analytics, and control. How do critical communication capabilities more commonly deployed by government agencies apply to commercial businesses?
At Motorola Solutions, we have been focusing on providing enterprises with products and services that contribute to the objectives of ensuring safe communities and thriving businesses.
In the world of public safety, when a parking warden is working alone, he turns his radio device to lone worker mode. At regular intervals, his device sends off a ping about his location and that he is okay. If he happens to be struck down or should slip and fall, the man-down feature in his radio automatically alerts the control room that he may need help. His location information will be accurately sent to medical teams.
The radio can also allow for 'discrete listening' or to activate a hot mic. If the warden has a body-worn camera on, the live feed will be live-streamed to the control room, providing critical situational awareness.
If we apply this to a security officer patrolling buildings alone at night, the same man-down feature, hot mic discrete listening, or live stream of the video feed to the control room will come in to ensure his safety, and risks are detected early, automatically, and incidents are resolved speedily.
What would you like readers to take away from this story?
Our workplaces and facilities we use today to conduct business and social activities are increasingly sophisticated. It is, therefore, necessary to have a more robust and responsive approach to facilities management.
At Motorola Solutions, this starts with our Safety Reimagined vision, where we help customers consider how they can blend existing investments in technology with new capabilities, unifying capabilities onto a single platform to boost safety and productivity outcomes, drive efficiencies and just deliver on the better outcomes they desire.
Our methodology of building a resilient, responsive and smarter operational ecosystem is based on the four technology sets or pillars to achieve the "Detect, Analyse, Communicate, Respond" outcomes enabled by the mix of cameras, radios, smart devices, control room software, analytics and services.
When technologies communicate and learn from one another when in use, safety and performance will continue to improve over time and across your operations, intelligently advancing your operations.
To request a demo of the MOTOTRBO Ion smart radio, click here.