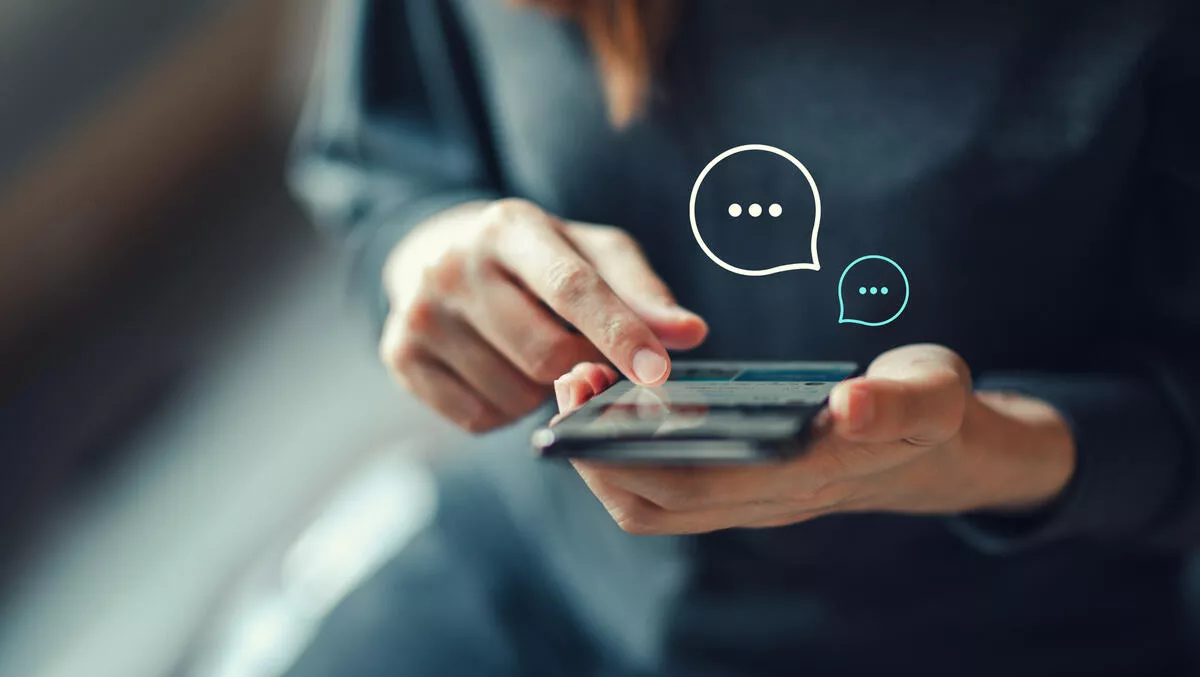 Digital transcriptions revolutionising the modern meeting
FYI, this story is more than a year old
In the new normal, virtual meetings have become commonplace. Larger events have pivoted away from big convention centres, and either have significant amounts of virtual content or have also moved to wholly virtual settings. Board meetings, testimonials and reviews are now conducted online — and as such, require recording.
Typically, recording an online event or meeting involved setting up a third party recording solution, which would generate a digital audio file. Then, should that recording be required, or if a stakeholder needed an exact detail on what was said, the recording could be played back, the specific section located, and notes typed up.
The process worked, but was time-consuming, inefficient and involved significant manual intervention. Much of this was 'dead time' spent trawling through the digital file for salient points and specific information.
Modern technology offers a much more efficient solution in the form of automatic, AI-powered digital transcription.
A digital transcription solution can detect who is speaking in a room or virtual scenario and attribute words to the correct person. An automated transcription service makes a highly accurate record of what was said and presents that in the form of a transcription document.
This makes life significantly easier for anyone reviewing the information from an event or meeting. As a document now in digital format, it is possible to copy and paste information into separate documents for presentations, for example.
Perhaps the most significant benefit of a digitally transcribed meeting record is the 'searchability' of the information. Rather than pushing 'play' and 'pause' constantly on a recording device or software tool, every word, name and phrase within the transcription is now 'live data' and can therefore be found via a simple search.
This makes the information collected in the virtual gathering infinitely more useful to the organisation — far beyond the static record that an audio recording provides.
It is fair to say that spoken meetings account for a lot of the thought leadership in an organisation. Meetings are often where ideas are surfaced, with one suggestion often leading to a host of other topics or even that coveted 'lightbulb moment'. Since the collected intellectual property of a company's employees is one of its most important assets, doesn't it make sense to capture as much of that knowledge as possible in the forum where it is most widely shared?
Similarly, large corporate events form an integral part of the business landscape, whether customer-facing, partner training, or industry-wide. There is a widely acknowledged uptick in discussions, online activity, social media activity and official forums leading to a large-scale event. Sponsors, partners and other stakeholders tend to share knowledge and communicate with one another more than at other times.
These forums form a hugely important part of the industry landscape, with an amalgamation of experiences, knowledge and opinions.
Though it may seem difficult for software to accurately record an open forum involving several speakers, AI-powered tools can automatically adjust to pick up who is speaking and make sure their words are captured.
Mobile tools can also be used to capture spoken words in situations where events are still conducted in person or — as is happening more frequently — hybrid events that host local stakeholders face-to-face. That way, digital transcriptions can be captured in all online forums.
Converting all spoken words to digital documents and, therefore, actionable data makes it significantly more useable by the organisation but also adds layers of compliance to certain situations. For example, it may be necessary to have an accurate record of who spoke in a specific situation, such as a board meeting, which can be then searched and discovered quickly when required.
Furthermore, digitally-transcribed meetings and events are stored securely, with layers of protection built in around them. Logical access control can further add governance around who can access and alter records, with protocols set to either allow or deny access based on an employee's status and rights.
Information is also traceable at the metadata layer, which means a document's lineage is recorded and can be checked at any time to see who has started a transcription, where it has been stored, who has opened it and who may have made changes to it.
Modern tools offer a vastly improved means of recording spoken words, enhancing the productivity of meetings and events. More efficient processes around events will capture more knowledge, leading to more actionable outcomes for the organisation. Ultimately, better processes will enhance an integral part of company life, leading to better knowledge capture and productivity.