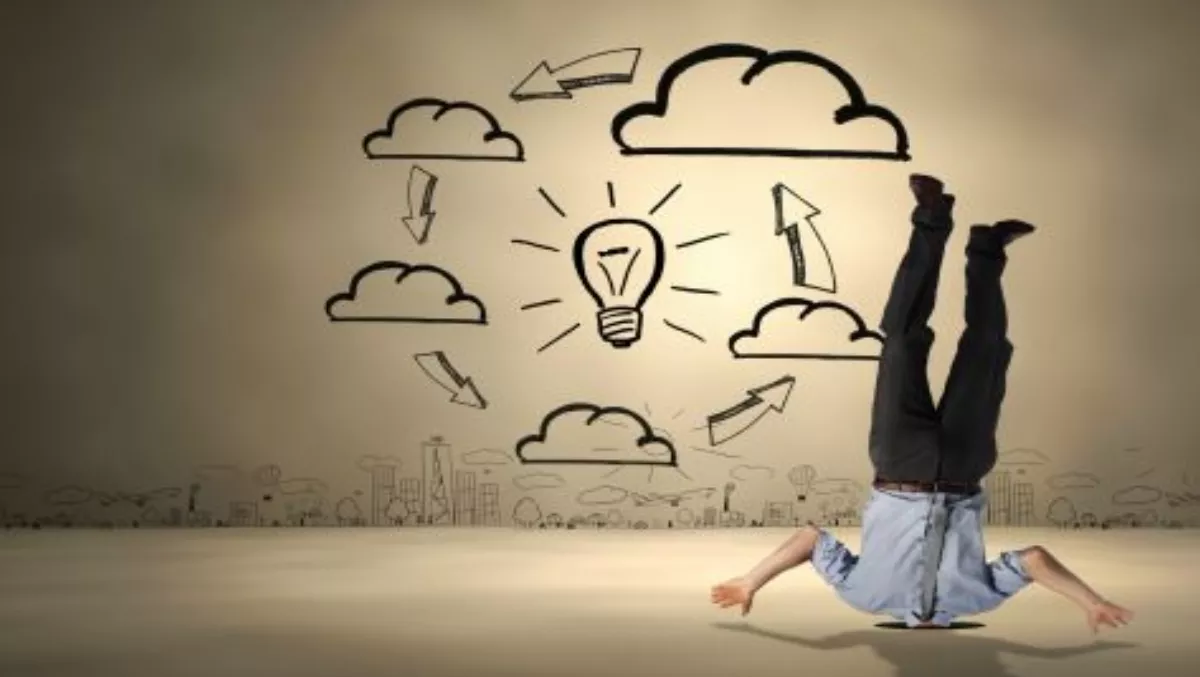 Digital transformation is here, are you ready?
FYI, this story is more than a year old
Companies can turn the disruptions being wrought by convergence, connectivity and digital transformation into opportunities – or put their business at risk if they don't look at changes in other industries and innovate their own products and services.
That's the word from Frost & Sullivan, which says convergence and connectivity is disrupting, transforming and collapsing industries, redefining the future of business and how executives will manage companies in future.
The research firm says the interplay between cloud computing, mobile technology, big data and the internet of things is driving the surge in digital transformation and rapidly accelerating the pace of connectivity and convergence across all industries, transforming the way we work, relax, learn and manage out health.
"Customers are no longer interested in silo based apps or services," says Andrew Milroy, Frost & Sullivan Asia Pacific senior vice president for ICT.
"They demand holistic, end-to-end solutions for their connected lives and companies understand the importance of convergence for those solutions to materialise, thus incentivising partnerships between energy, security, IT, healthcare, automotive and other sectors," he says.
Frost & Sullivan says it has identified four types of convergence – products, technologies, industries and competition – and that companies need to understand the landscape of new convergence areas and subsequent opportunities that could be generated in future.
Digital technology is allowing industries to radically improve their effectiveness and to transform themselves to meet stakeholder requirements much more than before," Milroy says.
"With a culture of innovation, companies can turn the disruptions into opportunities if they are able to respond appropriately with the right tools and strategies.
"Conversely, companies are likely to put their business at risk if they do not look at changes in other industries and innovate their products and services."
He cites the example of Apple and Samsung, who while established and global 'are also constantly challenged to keep innovating to meet customers' expectations'.
Milroy says healthcare, energy, retail and financial services are all transforming rapidly, while the music and media industries have already experienced digital transformation, radically changing the way we listen to music and watch movies, while we increasingly use mobile devices to manage our lives, from banking to booking flights.
"Digital disruptors such as Google and Yahoo have driven the transformation of the advertising industry. Amazon has driven the digital transformation of the retail industry and has recently played a pivotal role in the digital transformation of the IT industry," Milroy says.
Meanwhile, harnessing cloud computing, mobility, big data and the internet of things has enabled manufacturers to make changes to production instantly, making large numbers of small customised batches, signalling the end of mass manufacturing.
"We are entering the era of the software defined factory and moving toward a state of autonomous factories which do not require people to work in them," Milroy says.
Rapid digital transformation is underway in the automotive industry with more intelligent and autonomous cars.
"While the concept of self-driving cars a few years ago seemed far-fetched, today, digital technology has made self-driving cars a reality and has transformed the driving experience as well as the entire automotive industry," he adds.
Frost & Sullivan says social trends, like aging societies, demand solutions around assisted living – an area a lot of telco players are looking at – along with greater focus on preventative care and care in the home and aging-in-place.
Hospitals, he says, will come to patients in future rather than the other way around, providing huge opportunities for ICT suppliers whose technology will enable and drive the transformation.
Several smart cities and companies have already evolved business models incorporating aspects of convergence. The Amsterdam Smart City Consortium's rebuild of its smart city framework integrated various sectors and industries within the city.
"All industries will be transformed by digital technology and these transformations will have a huge impact not only on the industries themselves but also on societies and economies.
"It will affect the way we interact with each other, with our employers and with the organisations that serve us. It will change the way we serve our stakeholders and we manage our businesses."
Milroy says as connectivity continues to drive convergence, companies need to identify adjacent, periphery products and services that can be added as a part of their portfolio in the future.
"This will define new solutions, new customers, new partnerships and new competition."
Related stories
Top stories