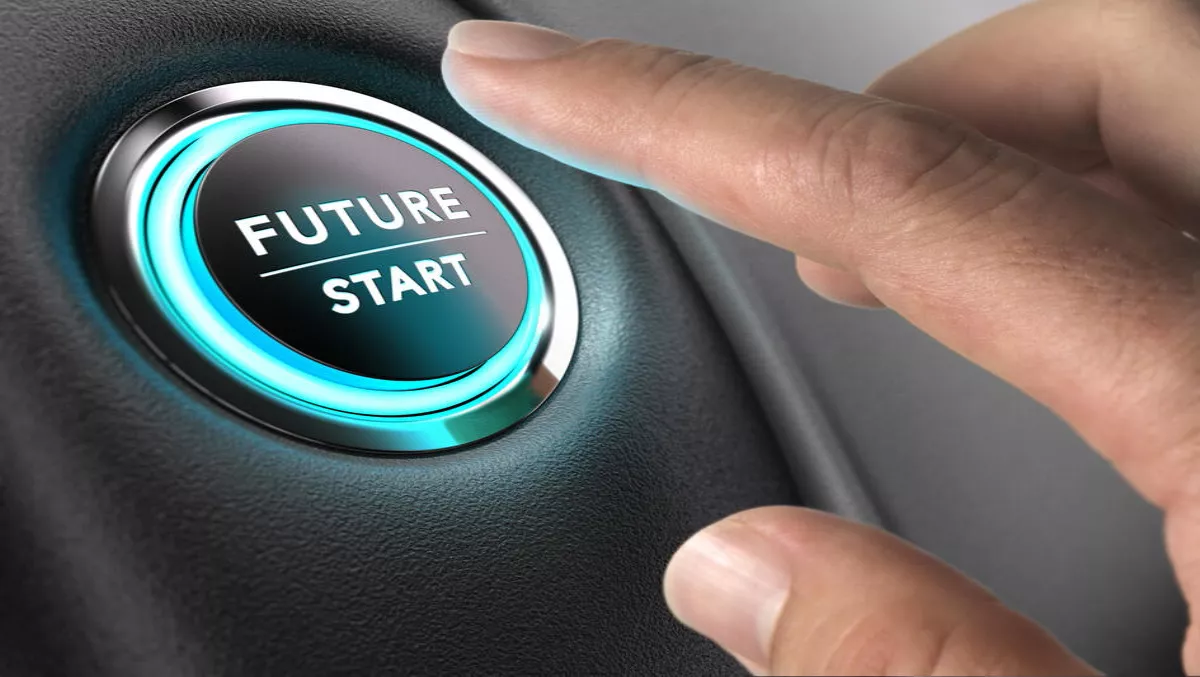 Driving digital transformation in Australia's government
FYI, this story is more than a year old
The rise of digital transformation projects among organisations in Australia is growing not only in the private sector, but also in government as its benefits which range from improving current operations, creating new business models and sources of value and maintaining a competitive advantage become increasingly important in this digital economy.
The rise of digital transformation projects in the government sector is further evidenced from the Federal government's digital transformation initiatives as outlined in its 2017-18 budget where the government has committed to investing AU$129.6 million over three years in its Modernisation Fund to support the transition of agencies to more "modern and sustainable operating models".
So while IT modernisation continues to be on the minds of government IT professionals, the reality is that many agencies and departments feel too bogged down to deploy innovative technologies. Faced with legacy systems still consuming operating budgets and a lack of visibility across enterprise computing and networking assets, it's increasingly difficult to meet changing organisational demands. But some are taking a practical first step – by gaining a clear view on their complete current IT infrastructure—what's installed, what's not, what's working, and what's missing?
Why IT portfolio management is key to a successful transition
IT portfolio management provides an essential and unbiased baseline for agencies and departments. Done effectively, it can help departments to design and implement integrated solutions and to protect their IT investments with technologies capable of supporting mission critical demands over time. It also provides an essential point of departure for an effective digital transformation program—in the initial planning stages and throughout a multi-year upgrade of networks and systems.
Significant savings can be found by eliminating redundant and obsolete hardware and software. But further, it can also improve the cybersecurity posture of an organisation by decreasing access points and hardening known network nodes. A holistic approach to an agency or department's IT portfolio illustrates not only the "as-is" infrastructure, but also illuminates the path forward. This visibility is key as many continue to struggle with governance requirements
At the outset, conducting a comprehensive enterprise-wide IT inventory may appear daunting. Many government organisations, personnel, and facilities are geographically-dispersed and systems range from new to decades old. Physical and manual asset inventory is impractical at best, incomplete and ineffective at worst. Fortunately, there are IT planning and portfolio management solutions designed to support the inventory of diverse installed architectures with capabilities to align to government mandates.
Increasing agility, efficiency and effectiveness with Enterprise architecture
These portfolio management solutions rely on current and complete enterprise architecture (EA), directly support agency requirements to clearly understand their IT spending, oversight, risk management, and opportunities for sharing information and resources. Once the complete EA is clear, automation enables IT professionals to perform "what-if" scenarios to envision and plan for optimal future configuration of systems and applications.
Often individual applications involve many departments, personnel, reporting, and resource allocation. Actionable IT portfolio management tied to EA enables the ability to capture internal system and application dependencies in a centralised way to ensure rigorous analysis of each for fit and application to current requirements.
A recent Software AG study revealed that many government application portfolios lack transparency, have numerous redundant functions, and run on inertia — an expensive combination of factors. By using proven tools to automate portions of the IT portfolio inventory process, the government can start their digital transformation programs based on a fact-based foundation of assets, applications, and artifacts.
For IT portfolio management to have a lasting impact, it must be connected to a robust and engaged EA. Now, more than ever, enterprise architects are in a position to be the connective tissue needed to bring diverse perspectives together—from the executive, technical, financial, and resource management ranks.
To ensure public sector organisations have successful EA outcomes, they must:
Align their IT infrastructures and software investments with mission
Build a robust digital platform integrated with the business ecosystem to support all customers (internal and external), contractors, and partner agencies
Leverage IT analytics and the data generated by Internet of Things (IoT) devices to challenge standing assumptions and adjust business and operational models
Embrace agile development methodologies and tools to connect IT planning with production environments
Enterprise architecture is not just about modeling architecture any more, it should enable a common language for collaboration in digital environments. For public sector professionals, IT portfolio management, powered by automation and informed by EA, is the most direct route leading to successful digital transformation.
Article by Michael Cross, industry solutions director, Software AG Asia Pacific & Japan.
Related stories
Top stories