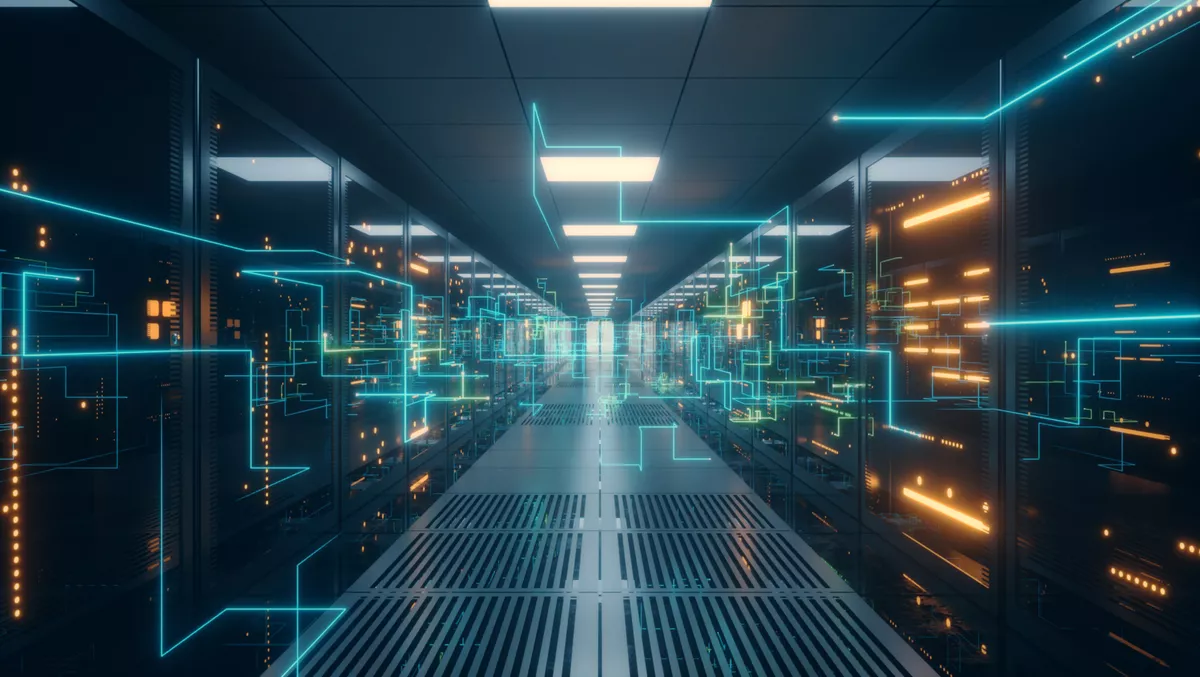 Eaton's DCIM allows for landmark 3D visualisation
FYI, this story is more than a year old
In an incredibly populated data center market, competition and demand for effective services is at an all-time high.
Fuelled by the COVID-19 pandemic, cyber security concerns and increasing government regulations, the Australian data center market is estimated to register a CAGR of about 4.5% during the period of 2021 to 2026.
Australian businesses in particular are increasing their cloud computing needs and relying more heavily on real-time data, with local and global providers deploying and building data centers across the country at rapid speeds.
The digitalisation of data center
"With increased demand for hyperscale data centers and colocation facilities, competition within the market players intensifies. Data Center operators will need to be at the forefront of technology to maximise their facilities effectiveness and profitability, without compromising on reliability" says Gavin Swadling, National Sales Manager, Eaton Electrical ANZ, Power Quality division.
At the same time, enterprises are looking to data centers to provide more transparency in how their assets are managed off-site.
Eaton's Visual Capacity Optimisation Manager (VCOM) sets out to provide data center operators with the ability to monitor and manage the power and thermal efficiency of their facilities. It also allows operators to present separate and distinct data that pertains solely to each tenant.
The real time data allows enterprise IT and OT managers to monitor and manage their assets' power and thermal data, as well as the heat map within the vicinity of their rack space. The data transparency allows the IT and OT manager to supervise their assets and rack space usage and efficiency, opening opportunities for future improvement.
A key feature of VCOM is the landmark 3D visualisation capabilities. View 3D renderings at all levels of the data center as well as across the enterprise (power, space, environment, IT networking, virtualization) and identify problems for a wide array of IT assets including physical servers, VM hosts, VM guests, switches, rack PDUs, UPS and large facility devices.
This valuable tool for data center operators and IT managers is part of Eaton's Brightlayer Data Center suite of offerings, which enables customers to optimise how their power is used, stored and distributed through data and insights from secure, connected and intelligent assets.
Versatility and adaptability are vital considerations when choosing the right software. Eaton's VCOM can integrate seamlessly with third-party ITSM platforms, including BMC Remedy and ServiceNow.
Unique data signatures that power customers' operational software are trademark features of VCOM, as are the previously mentioned comprehensive power management systems that help ease pressure on data centers through sustainability.
As technology evolves, so has Eaton, which is why their data center solutions are at the forefront of innovation.
With VCOM and the Brightlayer Data Center Suite, they have taken more than 100 years of industry expertise and developed a foundation for leveraging data to provide insights into power that matter to businesses. Their technology gives a holistic view of all concerned areas and puts enterprises in the best positions possible.
"You gain the unique ability to not only easily track usage, reliability, capacity and more, but also the advantage of reacting quicker to address any related concerns," says Swadling.
Talk to Eaton today to enquire about how VCOM and Brightlayer can help your data center thrive.
Eaton.com/au/vcom
A full list of VCOM features includes:
Virtualization and monitoring
Asset management
Capacity planning
Environmental monitoring
Change/workflow management
Multitenancy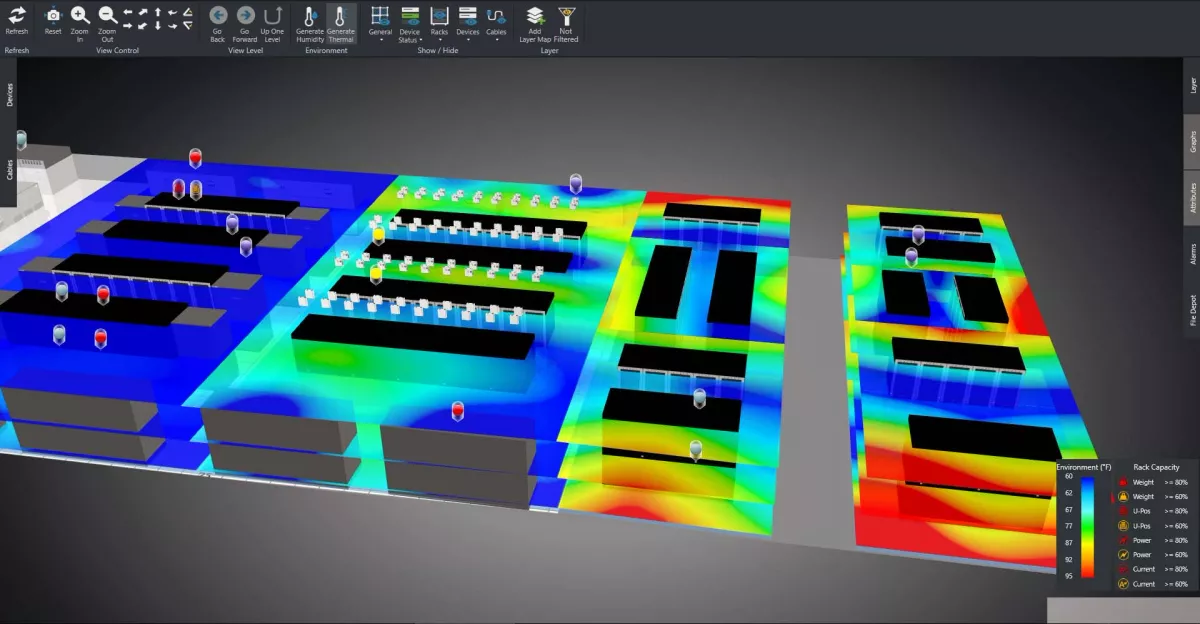 Temperature data from throughout the data center can be used to create a temperature cloud map identifying hot spot and over-cooling.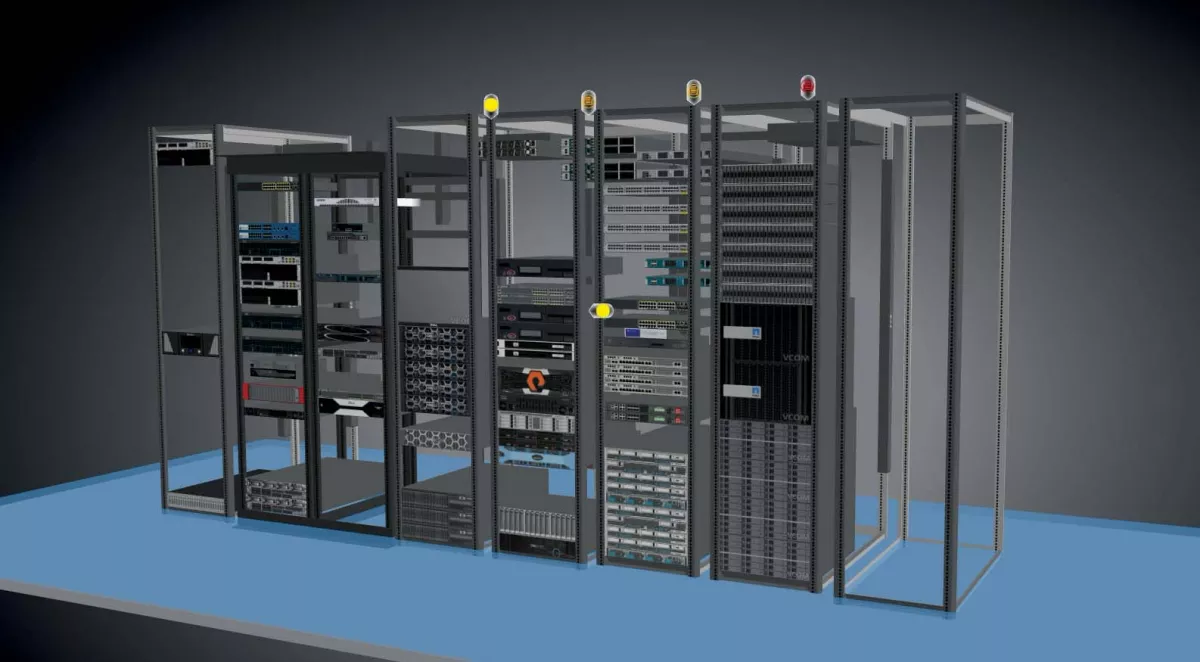 Rack view in 3D rendering.