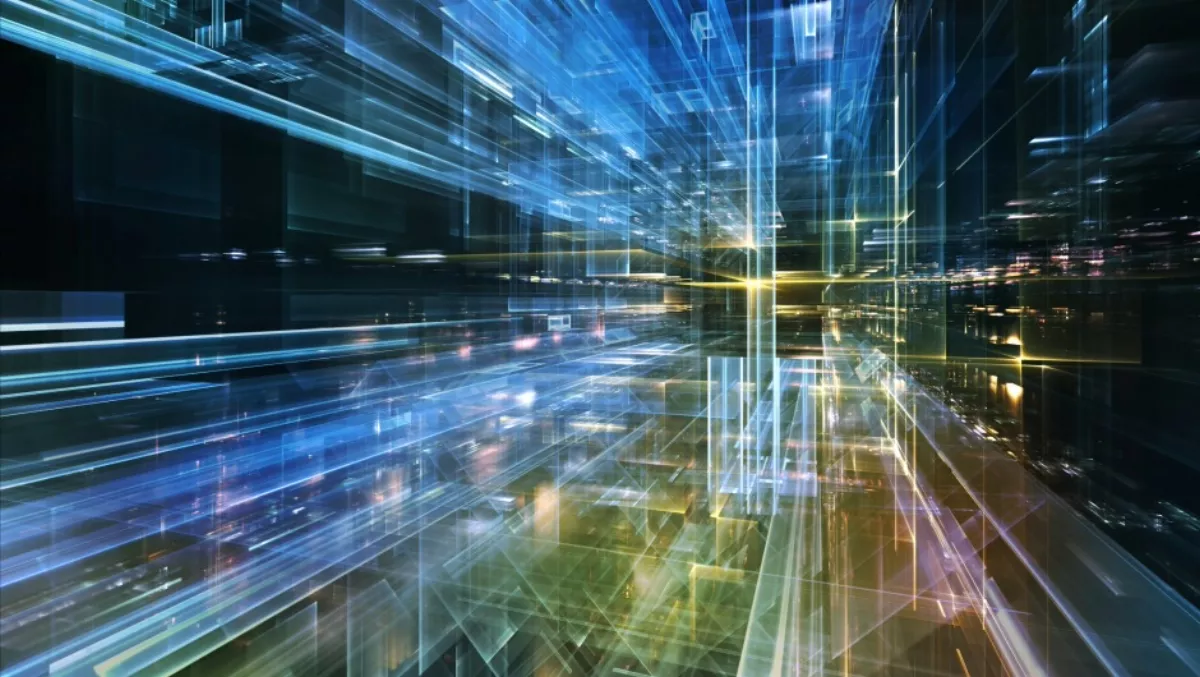 EMC updates flagship enterprise storage platform
FYI, this story is more than a year old
EMC has updated its flagship enterprise storage platform, announcing the new VMAX All Flash, an all-flash storage array to natively support block, file, open systems and mainframe with the ability to scale up to four petabytes (PB) of data, which the company says is first to market.
Available immediately, EMC says its flagship VMAX array has been re-engineered to offer two new all-flash models: the EMC VMAX 450 and EMC VMAX 850. Both models are specifically designed to take full advantage of the performance, density and economies of scale offered flash storage media.
In addition, EMC will add improvements later in the year to compress data in real time, which the company says will result in significant capacity efficiencies.
"2016 is the Year of All-Flash for primary storage and EMC is marking this milestone with the VMAX All Flash – a completely re-engineered platform that leverages extremely dense flash drives, paired with the power and simplicity of the VMAX data services platform," explains Guy Churchward, president, Core Technologies, EMC Corporation.
"VMAX All Flash is designed for the modern data center – delivering monster IOPS and consistent sub-millisecond latency while offering world-class six-nines availability," he says.
"The new VMAX All Flash has made a quantum leap forward in capability, performance and cost efficiency. And it only marks the beginning of EMC's all-flash future," Churchward adds.
Churchward says VMAX All Flash is engineered specifically to capitalise on the performance of flash and the economics of today's latest large-capacity SSDs, introducing technology such as Write Folding that improves flash durability while simultaneously delivering peak performance.
Mark Peters, practice director and senior analyst at ESG, says the storage industry is changing, both extensively and rapidly.
"When flash is faster, cheaper and offers a better cost-capacity-performance ratio than disk, it becomes the obvious choice for workloads that aren't purely capacity oriented," he says.
"But this still only makes sense when flash can deliver the same reliability promises that organisations have come to expect for their enterprise storage," explains Peters.
"Reliability, simplicity and integration will be the hallmarks of a new breed of flash storage for 'regular enterprise' use; a category which we expect to come into its own in 2016," he says.
Churchward says EMC is building on 'overwhelmingly positive customer feedback' for the simplified pricing and packaging of its XtremIO all-flash arrays, and is extending its Xpect More Program to offer customers simplified planning, deployment and management for the new VMAX All Flash array.
The Xpect More Program offers the combination of a lifetime flat-price maintenance model and lifetime flash endurance protection. "This not only removes many typical barriers to adoption of new technologies, it gives customers the ability to plan future procurement in a more predictable and efficient manner," Churchward says.
Related stories
Top stories