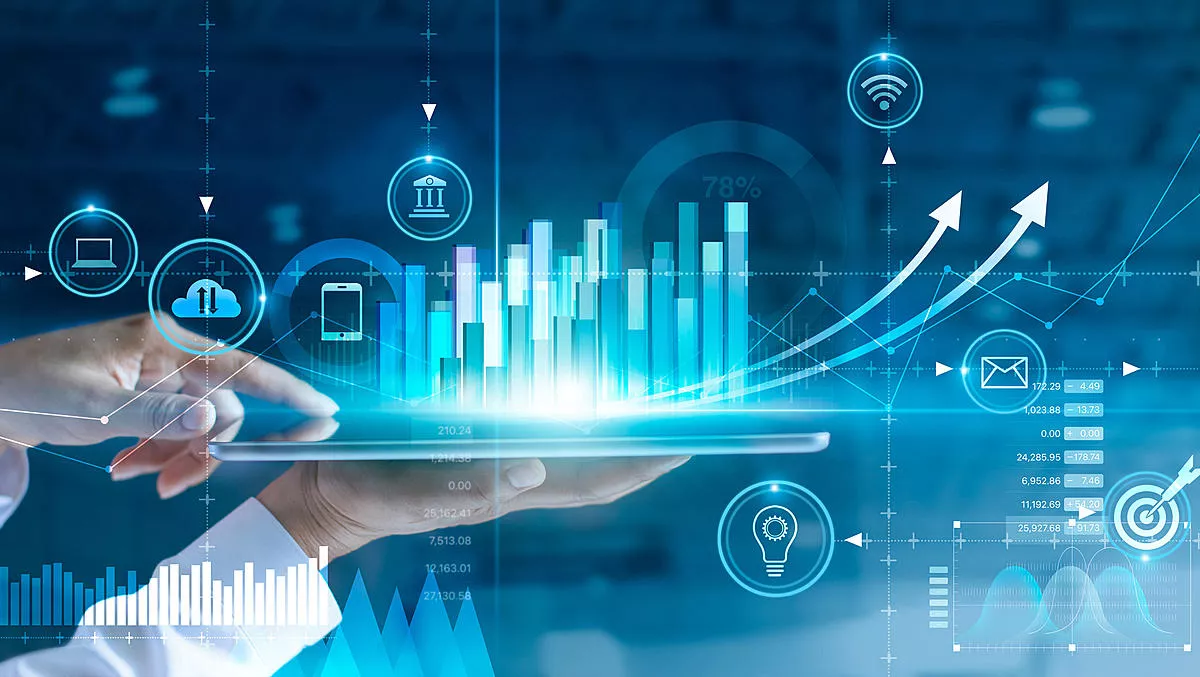 Emerging tech to add $30 billion to Sydney economy in 10 years
Mon, 11th May 2020
FYI, this story is more than a year old
According to new research from Digital Realty, artificial intelligence (AI), internet of things (IoT), blockchain and 5G technologies will contribute AU$30.08 billion to Sydney's economy by 2029 – an 80% increase from $6.66 billion in 2019.
As the global economy shifts to a remote working model, interconnection technologies will continue driving Sydney's growth as a digital economy.
Sydney is one of Asia Pacific's leading centres for the finance, education and professional service industries, housing five major universities (including two ranked in the world's top 50) and accounting for 65% of Australia's financial services activity.
As a result, Sydney is leading Australia in digital technology adoption and is currently ranked 14th (globally) in the Digital Capitals Index.
Emerging technologies such as AI, IoT, blockchain and 5G are expected to be key contributors to Sydney's rapid economic growth.
The four digital technologies are estimated to have contributed $6.66 billion to the Sydney economy in 2019, with IoT contributing 50% ($3.35 billion).
In comparison by 2024, the contribution of the four technologies to Sydney's economy is expected to have grown to $16.02 billion per annum, which translates to a predicted cumulative growth of 140%.
In absolute terms, the largest growth is expected to be from AI.
This segment is expected to contribute A$6.47 billion per annum by 2024 (compared to A$2.05 billion in 2019) – a proportionate increase of 216%.
Moreover, the contribution of the four technologies to the Sydney economy is expected to increase from 3% in 2024 to 5% in 2029.
"Sydney has been leading Australia in both developing and adapting to new data-led technologies," says Digital Realty Asia Pacific managing director Mark Smith.
"Technologies such as AI, IoT and blockchain are already being used across various industries, and 5G usage is expected to grow with the roll-out of commercial networks across Australia. With a highly qualified workforce, the large concentration of universities and research institutes and excellent communications infrastructure, Sydney should strengthen its position as a major digital economic centre of the Asia Pacific region.
Globally, among the four leading technologies, AI is expected to account for 46% of value growth across cities.
A further 22% of the overall increase is expected from 5G and nearly 21% from IoT, while blockchain is expected to account for the final 11%.
Although AI is the biggest contributor, 5G is expected to grow at the fastest rate over the 2019-2029 period.
The emerging technologies, AI, IoT, 5G and blockchain, all have data at their core. This comes as no surprise, considering there are 294 billion emails and 5 billion internet searches and 482.6 billion electronic financial transactions every day.
However, data-led technology is just starting out. The business applications of these four technologies alone will create a new explosion in data and the value it brings to people and businesses around the world.
The Global Digital Capital Index provides a deep dive into the regions leading the digital charge today and specifically assesses the current and potential economic value innovative data-led technologies will bring to 60 cities around the world over the next decade.
Through new jobs, new businesses, new industries, improved public services and more, the following 10 cities (ranked in order) are predicted to be the world's leading digital capitals by 2029:
New York
Los Angeles
Tokyo
San Francisco
Singapore
London
Chicago
Toronto
Paris
Hong Kong