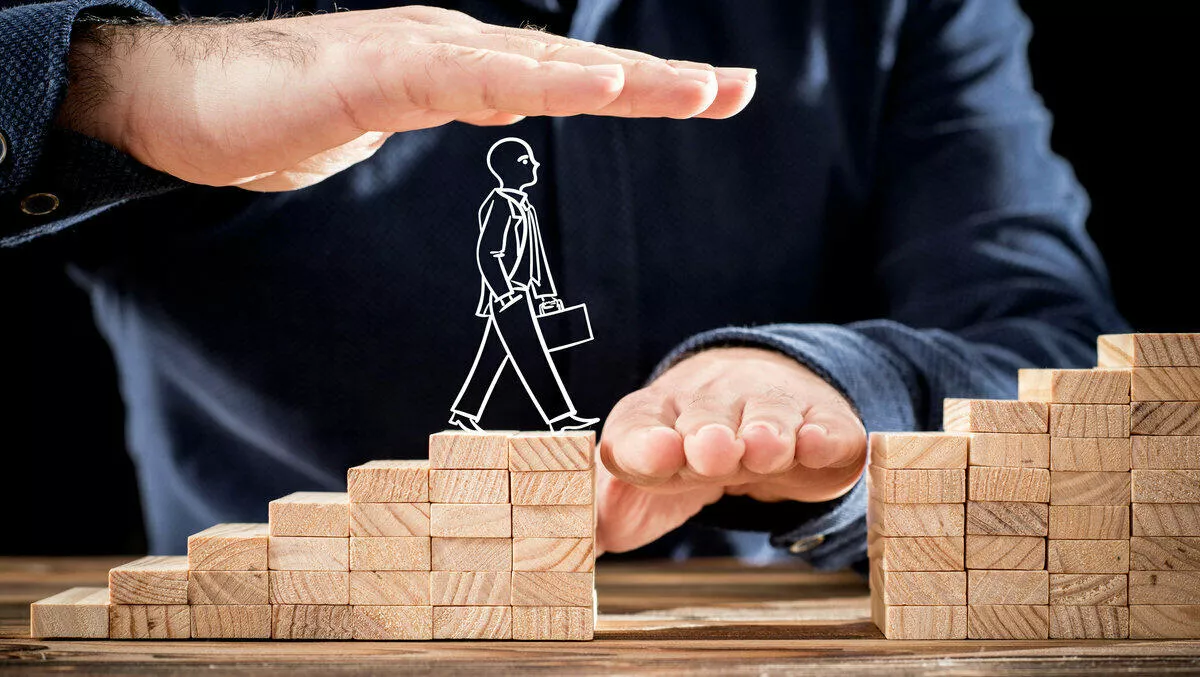 Ensuring digital transformation doesn't turn into a digital disaster
Mon, 25th Nov 2019
FYI, this story is more than a year old
'Digital transformation' is a term that covers an almost endless range of ways to blend technology with business.
The guarantee of digital transformation (DX) is change, because technology improvements can be used to better achieve business outcomes.
But mistakes and oversights can happen – which is why it's a no-brainer to take necessary steps to avoiding an outright digital disaster, according to Australian IT firm Interactive.
There are plenty of examples of digital transformation projects – for example, a business could be moving its legacy systems to the cloud or deploying cybersecurity software.
Every transformation project requires an understanding of the risks from a business impact perspective, and it must also have clear plans if things go wrong.
Why a risk-based approach matters
Interactive's CIO Nick Scholefield says that businesses should look towards resiliency as part of any digital transformation project and architecture. As changes unfold in a project's implementation, those changes need to be reflected in the plans.
This is where a risk-based approach is important because any new solution that is part of a transformation presents risk.
Imagine that you have a system that is used once per month – although it's an important system, an outage could have less of an impact than a system that is used every day.
It's a basic example, but it helps businesses realise what risks are associated with a service and the impacts. With that understanding, businesses can plan architecture that addresses those risks in a cost-effective and efficient way. After all, there's no point in designing a contingency plan that's completely at odds with the risks a transformation project presents.
It's also important to understand where single points of failure might be, and what could happen in different scenarios. What would happen if the business was hit by a cyber attack? What would happen if the office caught fire?
This is where Business Continuity (BC) and Disaster Recovery (DR) come in.
What is Business Continuity and Disaster Recovery?
Business Continuity covers such things as how to recover as a business from a disaster – such as where employees will work from, and how they will access systems.
Disaster Recovery is a more technical aspect of how to recover systems from a failure – for example, a business could use a backup data center.
Scholefield explains that in the past, every business had their own systems and data centers with their own Business Continuity plans – but now that more businesses are moving to the cloud, they don't necessarily operate their own services.
But that doesn't mean businesses can get complacent about Business Continuity and Disaster Recovery.
"There's a risk that some companies believe that all of their services are in the cloud and if something goes wrong, an employee can go home and work from there. You need to make sure your core business processes can run in the event of a disaster for a reasonable period – days, or even weeks," says Scholefield.
Disaster Recovery plans become part of an overall Business Continuity plan. It's important to keep these plans current and relevant, because you never know when something will go wrong.
It's also important to test plans regularly and ensure that each connected service can recover after an incident.
You just need to cast an eye towards highly regulated industries like financial services. They need first-rate Business Continuity and Disaster Recovery plans, solutions, and the assurance that when it comes to the crunch, their businesses are protected.
BC - DR efforts require a trustworthy, reliable provider
Interactive works with many customers in the financial sector, because APRA-regulated businesses are required by law to implement a whole-of-business approach to Business Continuity.
Interactive offers Data Center, Business Continuity, and Disaster Recovery services. Its facilities are equipped with the latest communications, power, and security technologies.
They employ more than 200 IT specialists, who work with the likes of TelstraSuper and Flight Centre to ensure their businesses are protected.
A business that is hit by an outage without a recovery plan for its people, processes and systems may not recover after a disaster. Thus, a view to resiliency and solid, up-to-date plans are critical to business recovery.
Protect your people, assets and data.
Learn more about Interactive's Business Continuity and Disaster Recovery services now.