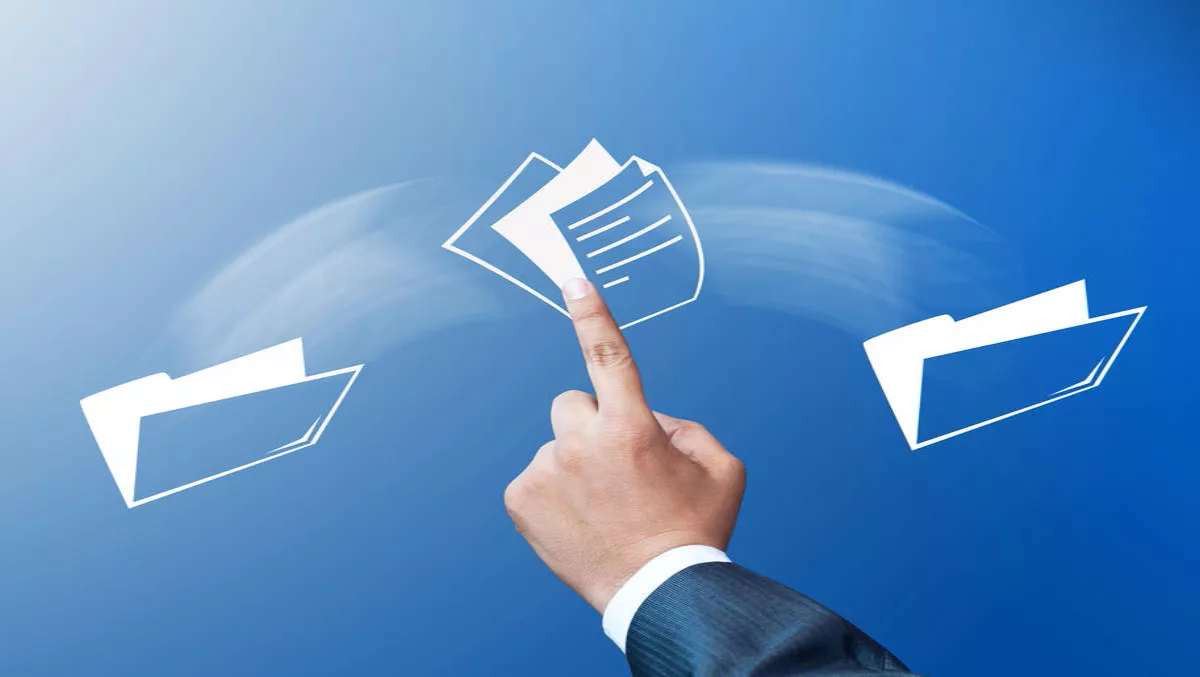 Enterprise file sync and share comes of age
Mon, 20th Mar 2017
FYI, this story is more than a year old
The enterprise file sync and share market has truly come of age, with products and solutions available to address a broad set of business requirements, user expectations, and IT constraints.
However, the selection of any enterprise communication, collaboration, or productivity solution generally requires a degree of compromise and the practical realisation that no single product can ever meet every business scenario.
Satisfying the needs and expectations of both the business user and the IT department
The workforce needs to access all relevant documents, files, and information via any screen, from any location, at any time. These screens may be personal devices, so IT departments need to ensure that information security and data privacy policies are observed and enforced.
Meanwhile, business managers are tasked with increasing productivity, reducing operational costs, and promoting business growth. These demands can produce contention within the workplace as employees try to get work done in an enterprise IT environment that wants to control workplace tools and utilities.
Empowered employees also want to share and interact with documents and files across their organisations and with external communities, be it partners or customers.
Moreover, they want to do this within the context of business applications and processes. Early adopters of enterprise file sync and share are already going beyond personal drive replacement functionality, as organisations re-architect their IT environments to take full advantage of cloud services and new models of working.
New challenges and concerns arise with the adoption of every new technology. In the case of file sync and share, this is seen in the balancing act that seeks to satisfy both the needs and expectations of the business user and the needs and expectations of the IT department.
It is the role of the IT decision-maker to achieve this balance, with "just enough" functionality to meet business requirements, and with a budget that is seldom enough.
The Ovum Decision Matrix for Enterprise File Sync and Share presents 10 well-balanced products, each offering a different mix of features, functions, reach, and range.
No single product scored 10 out of 10 in Ovum's assessment, but products from Box, Egnyte, and Microsoft stand out in Ovum's general assessment.
Key findings from the in-depth product feature assessments
Box, Egnyte, and Microsoft offer the strongest combination of end-user and IT management features based on Ovum's general assessment criteria.
Box Enterprise, Egnyte Connect, and Microsoft OneDrive for Business are three very different products, each offering different combinations of features and functions.
Products from Citrix, Dropbox, Google, IBM, Syncplicity, and VMware occupy the "challenger" category of the enterprise file sync and share market.
For those small and medium-sized organisations looking to business continuity, base functionality, managed services, and reduced cost of end-user support, a product such as SecuriSync hits the spot.
Box is the cloud-native vendor, tackling the challenge of modern content management from a totally new perspective.
Microsoft is the incumbent provider, transitioning from on-premise software to cloud services.
Egnyte represents the storage-agnostic vendor, trying to unite old and new content management strategies for mainstream and niche requirements.
EU organisations and their business partners are preparing to comply with new data protection regulations, with data protection officers implementing governance systems for the management of the controls protecting data.
Large enterprises, or organisations with diverse business operations, are unlikely to find a single file sync and share solution that addresses all business use cases, making a mix of two or three products highly likely.
Only a handful of vendors can address the very real business need for on-premise, cloud, and hybrid deployments, as this requires a deep understanding of enterprise IT infrastructure as well as cloud-native operations.