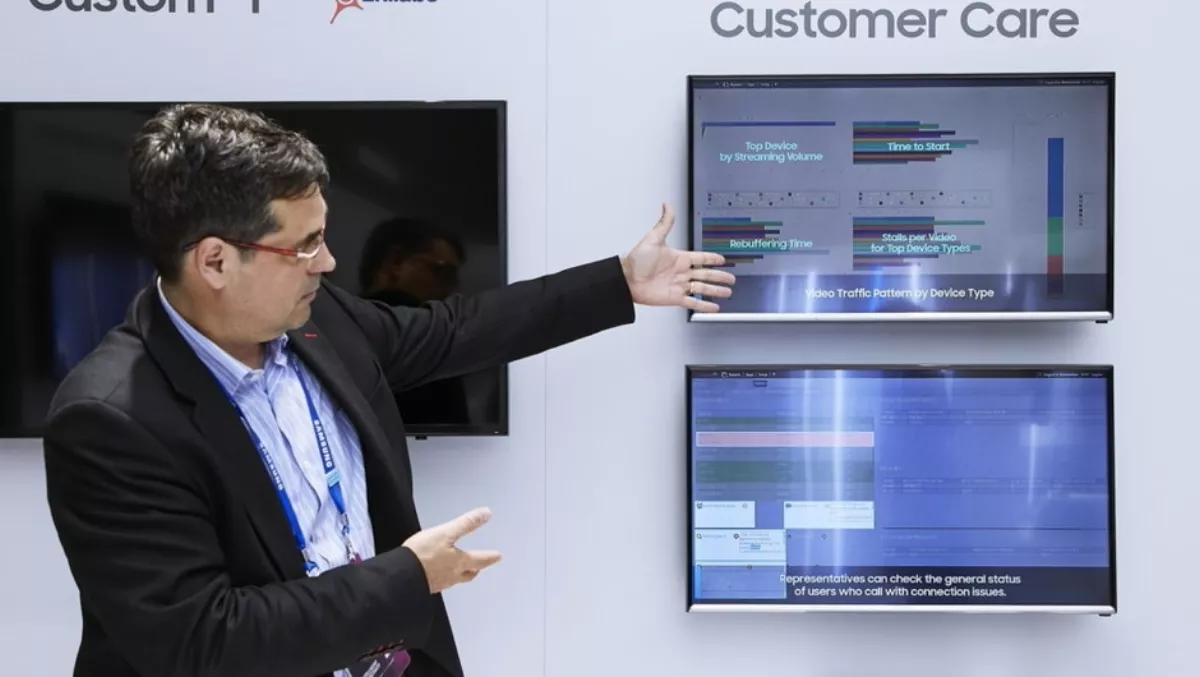 Everything 5G: Highlights from Samsung at MWC 2019
FYI, this story is more than a year old
At MWC 2019, Samsung aimed to not only establish its leadership in 5G connectivity but also showcased real-world usage experiences through live demonstrations. Along with providing visitors with hands-on experience with the Galaxy S10 5G at its MWC Mobile Booth, Samsung had a dedicated Network booth at which visitors are learning about the breadth of the company's 5G developments firsthand.
Global development of 5G networks has seen countries develop 5G solution for frequency spectrums both below 6GHz or above 6GHz. Samsung also demonstrated live data communications between its 5G smartphones and 5G radio base stations, with interoperability demonstrations showcasing super-fast speeds of over 1 Gbps.
Samsung demonstrated not only the latest in connected living with its 5G solutions but also in intelligent lifestyle. At the Samsung Mobile booth, a dedicated exhibit showcased the latest in the Galaxy Smart Home ecosystem featuring Bixby. Following a full acquisition of Zhilabs in October 2018, Samsung has also been developing its artificial intelligence (AI)-based 5G network management solutions, they showcased how through AI-based deep learning, this system helps to monitor and analyze 5G network performance.
The adoption of 5G is supposedly set to usher in the next wave of technological innovation by accelerating new breakthroughs.
On February 25, the US partner Sprint announced that the company is using Samsung's 5G New Radio (NR) solutions to prepare the launch of its 5G services, saying in a statement that they were looking forward to giving Sprint customers even greater experiences with 5G. Samsung's 5G NR solution will be in the commercial network for one of Sprint's first 5G cities, Chicago, IL.
In addition, Samsung showcased its new next-generation 5G Radio Frequency (RF) chipsets, supporting 28GHz and 39GHz. With new RF chipsets, Samsung 5G base stations will be approximately 25% smaller, lighter and less power consumption compared to previous iterations. Furthermore, as of February 2019, Samsung has shipped over 36,000 base stations to mobile carriers worldwide.