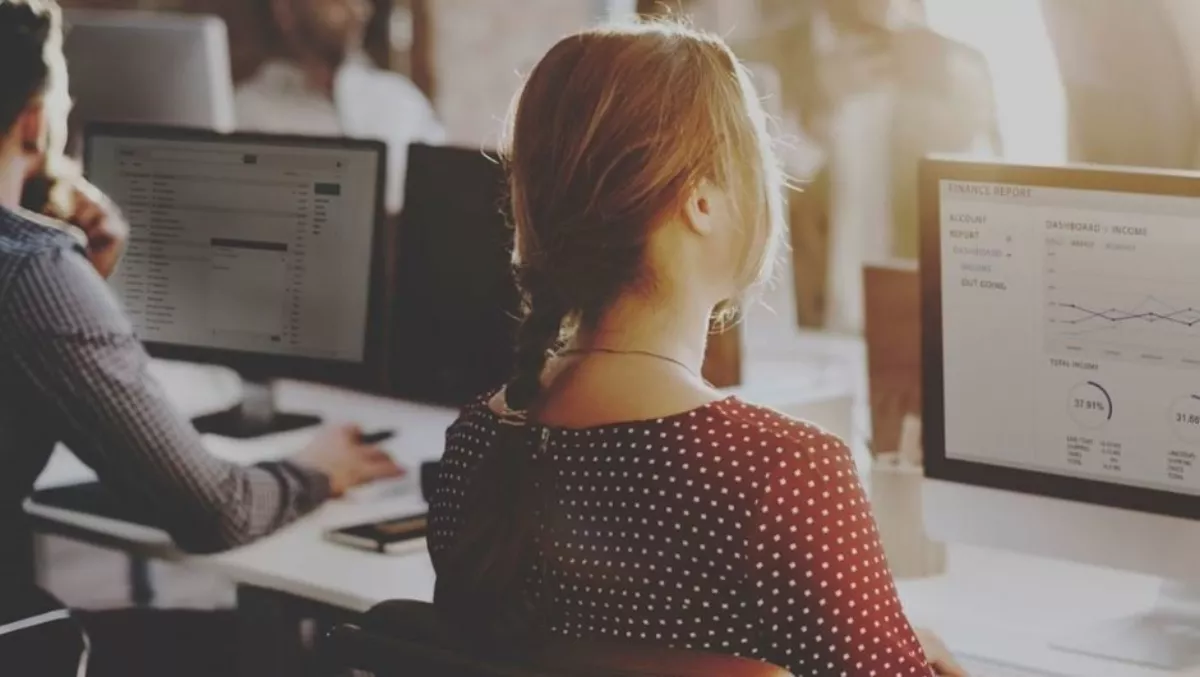 Exclusive: AI is the key to intelligent digital workforces
FYI, this story is more than a year old
Recently IT Brief had the opportunity to get in touch with Adrian Jones, Automation Anywhere APJ EVP, to discuss AI and its impact on the modern workforce.
Can you tell me a bit more about Automation Anywhere?
Automation Anywhere is a global leader in Robotic Process Automation (RPA) software and AI technology for enterprises looking to deploy intelligent digital workforces. Our technology uses software bots that work alongside the human workforce to take on repetitive, mundane work, allowing people to do more meaningful work. Beyond automating tasks, Automation Anywhere's platform also helps improve them on the back-end by enhancing efficiency, minimising error and reducing operational costs, while helping enterprises manage and scale business processes faster.
Today, Automation Anywhere is the world's most widely deployed platform serving 1100+ organisations around the world and delivering 750,000+ digital workers (bots) across sectors including financial services, insurance, healthcare, technology, manufacturing, telecom, education, government and logistics.
The hallmark of Automation Anywhere Enterprise is its ease-of-use for the business user and advanced capabilities for the developer and IT user.
What is RPA and why should businesses care?
Modern enterprises are drowning in legacy systems, overloaded with data, and struggling with too many manual processes. In this environment, RPA is considered to be one of the most transformative in decades, providing modern enterprises the capability to automate up to 80 percent of enterprise business processes. While industry analysts provide a range of forecasts for RPA growth, all are in the multibillion dollar range and growing.
RPA uses software bots to automate business processes that have never before been automated. By deploying bots, businesses allow mundane, repetitive and data-heavy tasks to be completed by machines rather than having employees complete these manually. This enables organisations to scale and manage workloads all while redistributing their human workforce to focus on more meaningful tasks such as improving customer engagement, innovation and accelerating transformation within the business.
Return on investment when using RPA is not only high – it's quick to achieve. Customers report rapid breakeven times (within three months of deployment) and one of Automation Anywhere's global banking customers deployed over 2,000 bots in less than a year. This enables businesses to scale rapidly, while automation improves processes significantly on the back-end.
How does RPA and AI interact?
While extremely good at executing defined tasks, RPA tools cannot adjust to new conditions or learn from experience. This is where artificial intelligence (AI) comes in. Machine learning applies AI capabilities to provide business context to the tasks being executed by RPA tools, enabling them to make better decisions and be more productive.
As one example, RPA can complete multiple tasks associated with loan origination but where they fall short is an ability to determine if a customer making the inquiry is who they say they are. By analysing unstructured data such as a scanned passport image and matching it against a person's account record, machine learning creates a connection between doing and thinking within an automated environment.
The important point to note is that RPA, AI and analytics don't happen sequentially but are always talking to each other and improving. The transactional data generated by RPA provides a steady stream of data to drive AI and feed a deeper level of understanding. In turn, that deeper understanding can be applied to expand RPA adoption. Analytical tools then come in to provide increasingly enhanced visibility and transparency into business events and data records.
Why do you think AI has become such a popular point of conversation for businesses?
AI and machine learning have received considerable attention in recent years, and that is undoubtedly because of the improvements it offers for businesses. These technologies can now be used without an advanced degree and hundreds of hours of training, and are affordable enough to be implemented at scale.
But of course, the concern around AI overtaking the human workforce has also been a popular point of conversation for businesses. The key to AI and machine learning has always been the people that teach, guide and program it. AI is the perfect example of how tech works best in the hands of a creative and innovative human workforce. It is often seen as a threat to human-generated processing, but in actual fact these technologies work to increase the speed of processing on the back end, allowing humans to complete the more meaningful tasks that involve higher levels of decision making.
Can you tell me a bit more about your IQ Bot and what sets it apart?
Automation Anywhere's IQ Bot uses the most advanced cognitive technology to make sense of unstructured data and enable more complex business processes to be automated.
IQ Bot allows business users to automate complex business processes by learning from humans and without the need for data scientists and AI experts. IQ Bot takes unstructured data such as email communications and applies human logic to determine patterns and extract value, instantaneously and with a near-zero error rate.
IQ Bot is always learning and remembers corrections made by employees, helping it to be smarter and more accurate over time. It can also leverage third-party AI platforms to automate business processes that may require additional cognitive skills like sentiment analysis, language translation and speech-to-text. The idea is to combine the technology of automation with the human cognitive capabilities to derive more value from data.
Related stories
Top stories