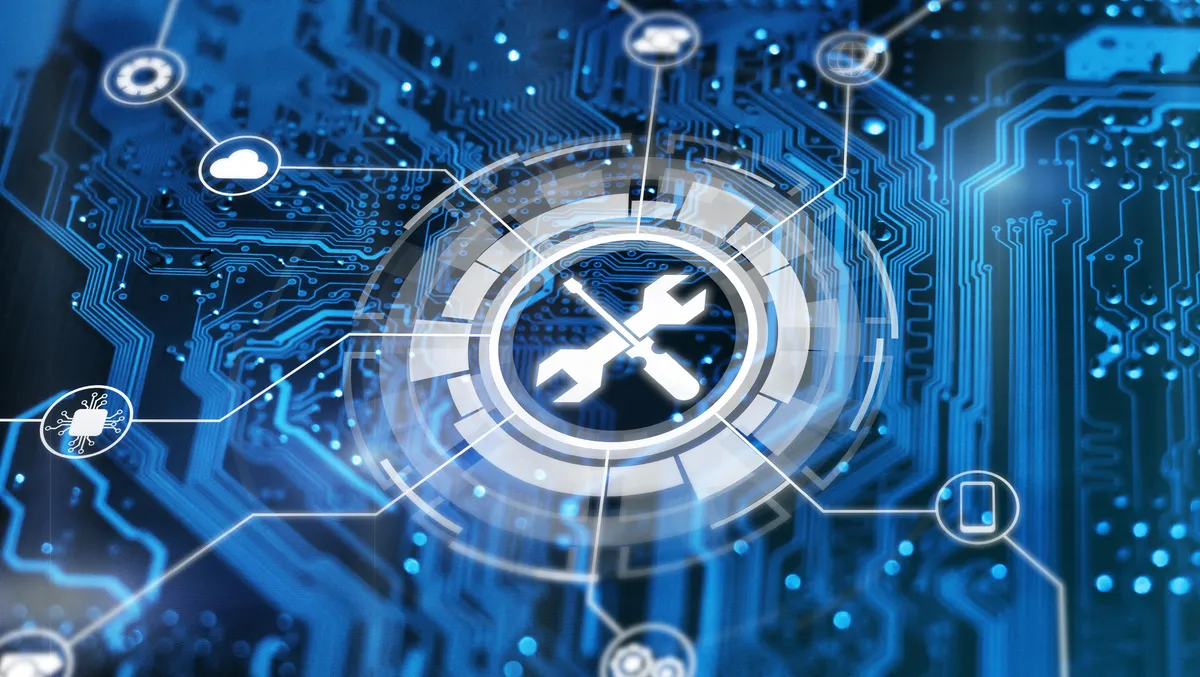 Exclusive: Aiven's open-source solutions continue to impress
Aiven, the open-source technologies provider, helps organisations fuel the continuous innovation needed to create awesome, data-intensive applications by using leading open-source technologies. Aiven's platform allows customers to manage and govern every aspect of their data infrastructure, from access to compliance and cost. To learn more about Aiven, TechDay spoke with Troy Sellers, Staff Solutions Architect at Aiven JAPAC.
Where does Aiven operate?
Aiven is headquartered in Helsinki with offices in nine major cities and distributed team members in multiple remote locations around the world. Australia and New Zealand are huge areas of growth for the company, where it operates in a thriving market for managed cloud data solutions.
What is Aiven best known for?
The Aiven platform is home to a collection of the most popular, trusted and reliable open-source tools that can be used on all major cloud providers, such as PostgreSQL, Apache Kafka and OpenSearch.
Aiven enables customers to drive business results from open-source data technologies that trigger true transformations on a global scale, but more importantly, it enables its customers to create better experiences for their end users.
Recently Aiven announced the general availability of its Bring Your Own Cloud (BYOC) offering. With BYOC, businesses from enterprise-sized organisations through to SMBs can deploy Aiven's managed data services directly to their AWS, Google Cloud or Microsoft Azure accounts, giving them the flexibility and choice to fully control their data without compromising on their public cloud commitments.
This allows them to consolidate their cloud spend with their cloud provider while amplifying their overall cloud savings of up to 30%.
Aiven has always partnered with its customers to help them optimise their cloud spend. Though companies are spending more on the cloud than ever, managing cloud spending continues to be a top challenge.
To address this issue, they turn to the discount programmes offered by the major public cloud providers, which can significantly reduce the cost of cloud infrastructure. However, these programmes come with a multi-year commitment that imposes restrictions and limits flexibility.
With BYOC, companies are able to maintain full control over their infrastructure while accessing the full power and benefits of Aiven's simple user experience and services from Aiven's trusted open-source data platform.
Who are Aiven's customers?
Aiven empowers businesses of all sizes, from start-ups to Fortune 500 enterprises across diverse sectors in more than 60 countries, to accomplish their goals.
Enterprises that use many cloud services or face strict requirements on where their data lives, as well as privacy issues, such as those in highly regulated industries like financial services or healthcare, and even retail, will find our BYOC service beneficial.
It connects a customer's AWS, Google Cloud, or Microsoft Azure account to the Aiven platform in a secure way using industry-standard VPCs and role-based access controls. This makes it possible to deploy Aiven services directly in their cloud infrastructure, giving them control of their data while also cutting cloud costs and meeting cloud commitments.
In today's fast-paced digital world, the volume of real-time data being generated daily is nothing short of phenomenal. Aiven's customers are usually dealing with many challenges, including:
Demonstrating ROI on their cloud investment.
A pressing need to expedite time-to-value from digital investments.
Being unable to deliver value from their data quickly enough.
Reducing time to value is a complex problem that requires balancing multiple issues, such as complexity, cost and compliance, simultaneously. Whether it is cost, the availability of a suitable platform, or ensuring compliance, the key aspect is to keep all these balls in the air to truly improve the value to your customers and the speed at which you can deliver it.
With Aiven, your team has access to the most widely used and highest-performing open-source data services at their fingertips. You don't need to worry about managing multiple vendors or worry about different SLAs. All of Aiven's services run with 99.99% SLA with 24/7 support.
One business reaping the rewards of Aiven's managed services is Brolly, an Australian-based company specialising in social media archiving with customers in Australia, New Zealand and the wider Asia Pacific region.
Social media archiving is extremely important for Brolly's customers who operate in highly regulated industries like banking and financial services, healthcare and Government and use social media to connect with their customers.
When Aiven started talking with Brolly, they were struggling to manage endless streams of structured and unstructured information and data coming in from multiple sources.
Using Aiven for Apache Kafka, Brolly was able to scale at speed while benefiting from greater visibility into customer data, engagement, and traffic. They are now better placed to capture and preserve their customers' social media conversations while also meeting regulatory compliance by maintaining a high level of accuracy and coverage of their customers' social data.
As a result, Brolly has significantly reduced system errors and operating costs while also freeing up valuable IT resources. This enables its people to redeploy this time into value creation, including the delivery of new services.
Does Aiven have technology partners?
Aiven's BYOC offering enables the company to add value not only to its customers but also to the business of its partners as they are able to offer their customers additional capabilities to their cloud services and offerings at no extra costs.
Their enterprise customers are able to access Aiven's BYOC solution on their AWS, Google Cloud, or Microsoft Azure accounts directly from the marketplace, providing incredible simplicity in the procurement process and helping to fulfil any cloud commitments.
How are Aiven's solutions helping customers overcome their challenges?
Aiven is seeing a surge in public cloud adoption across Australia and New Zealand as organisations seek to increase their capabilities and optimise costs. Public cloud spending in Australia is set to grow by 83% from AUD $12.2 billion in 2022 to AUD $22.4 billion in 2026, while New Zealand public cloud spending is expected to almost double in size and grow from NZD $2.6 billion in 2022 to NZD $5.1 billion in 2026.
In fact, 55% of workloads for Australian organisations will be hosted on public clouds by 2025 – a testament to the massive demand for public clouds for local companies.
While the appetite for public cloud adoption is strong, Australian businesses are hyper-aware of the associated costs and will be focusing on cloud cost management, especially with the current economic climate.
With Aiven's BYOC, businesses from enterprise-sized organisations through to SMBs are able to save costs on infrastructure and operations, future-proof their data capabilities and move at speed within the existing environments that they have already adopted, all on the cloud of their choice.
Furthermore, with data sovereignty and industry compliance requirements set to play a key role in the IT decision-making process, Aiven's BYOC brings organisations the freedom, flexibility, and choice to fully control their data security and processes.