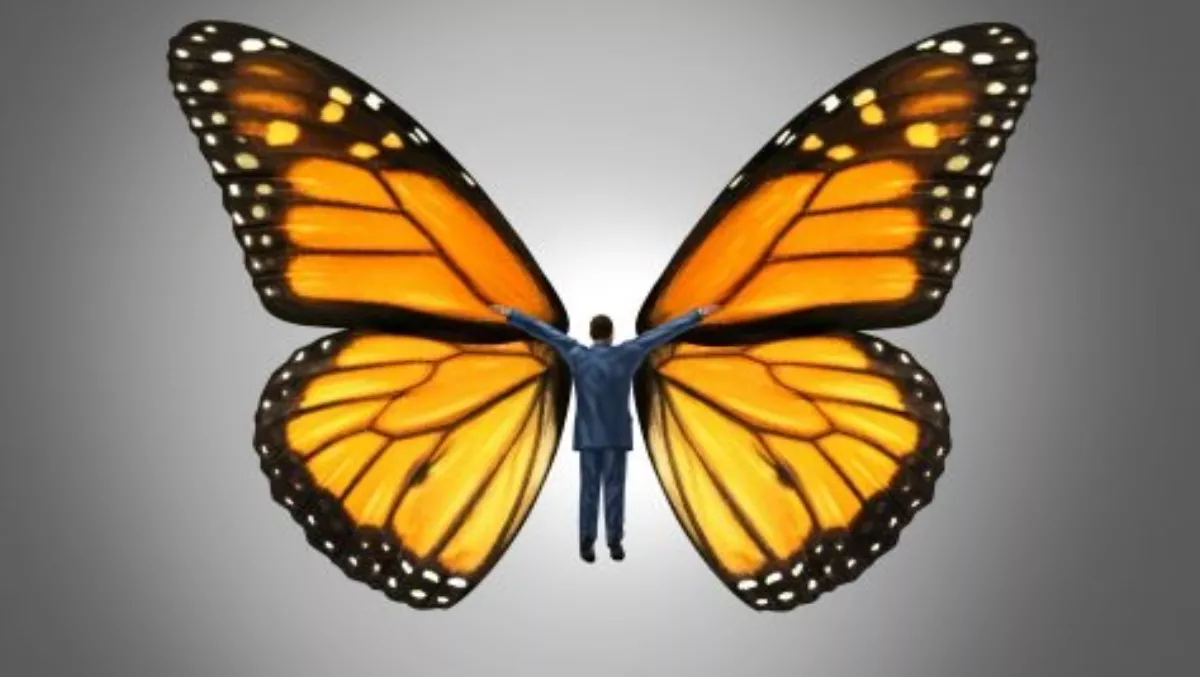 Exclusive: ANZ CIOs are not keeping up with change
FYI, this story is more than a year old
Too many CIOs and CTOs at major corporates are running the risk of becoming irrelevant because they haven't moved with the times.
That's the verdict from Richard Earl, founder and managing director of IT recruitment company Talent International, the largest technology recruitment company in Australia and New Zealand.
Earl says the role of the CIO is changing dramatically, but CIOs and CTOs at many corporates across Australia and New Zealand have failed to move with the times.
"Up until a couple of years ago, the average CIO went in, maintained business as usual, probably bought from IBM and Accenture and keep it all safe.
"That doesn't cut it anymore. With the technology that is available and the changes that have occurred, CIOs have to be visionary and innovative as well as maintaining business as usual."
Earl says that means CIOs and CTOs now need to be 'a different breed of person', no matter what the size of their business.
"They need to be very aware externally of what's going on, be aware of what's happening with technology and needs to position their business for the future, or risk becoming irrelevant.
"A new type of character is certainly required."
Earl says despite the constant lip service to the changes required in CIOs, too many large corporates still have 'the old school CIO' running their affairs.
"There are a lot of CIOs historically who were not particularly au fait with technology," he says.
"They were administrators. They paid consultants lots to come in and do all that thinking for them.
"But the modern CIO has to be in touch with what is happening, they have to understand big data and the opportunities it presents. They have to understand the internet of things, because there is phenomenal change ahead of us."
Earl says no matter what the sector, change is a given.
He cites the example of the insurance sector, which he says will change dramatically over the next two or three years as artificial intelligence and data collection comes increasingly into play.
"And we'll see that industry go online, self-assessments and also the use of sensors amongst their customers.
"There are all sorts of industries like that that are going to experience massive disruption or massive change. Whether you are in the accounting professional, legal, insurance, healthcare is another one that is really going to go into the cloud. So everyone has to be prepared for it and recognise it."
Earl says company boards also need to recognise that the CIO or CTO 'is probably the most important person you are going to recruit' and finding the right person for the role will attract other smart people, rather than losing them to 'trendy tech firms'.
"You have to see [a CIO appointment] as a fixed term project almost.
"You probably don't want someone in that role for too long, but you do want a minimum amount of time. So you have to see it as a major investment and get the right people – and look after them."
Earl's comments come following the addition of a 'Most Disruptive CIO/CTO' award to Talent International's Talent Unleashed Awards, which have Richard Branson, Apple co-founder Steven Wozniak and New Zealand EY Entrepreneur of the Year 2014 Dan Radcliffe as judges.
"This award recognises the growing necessity for individuals in these roles to innovate their business systems and harness technology so that they not only grow, but survive," Earl says.
He says he hopes the category will help highlight the changes needed for CIOs and recognise those who are doing well.
Last year's Talent Unleashed Awards saw two Kiwi winners across the seven Asia Pacific award categories, with Frances Valintine's MindLab winning the Best Start-Up Award. Several UK categories are also included in the awards, which culminate in an awards ceremony in Sydney in September.
The awards will see two budding entrepreneurs winning a trip to Branson's Necker Island.
Entries for the awards, including the Most Disruptive CIO/CTO close Monday 17 August.
Related stories
Top stories