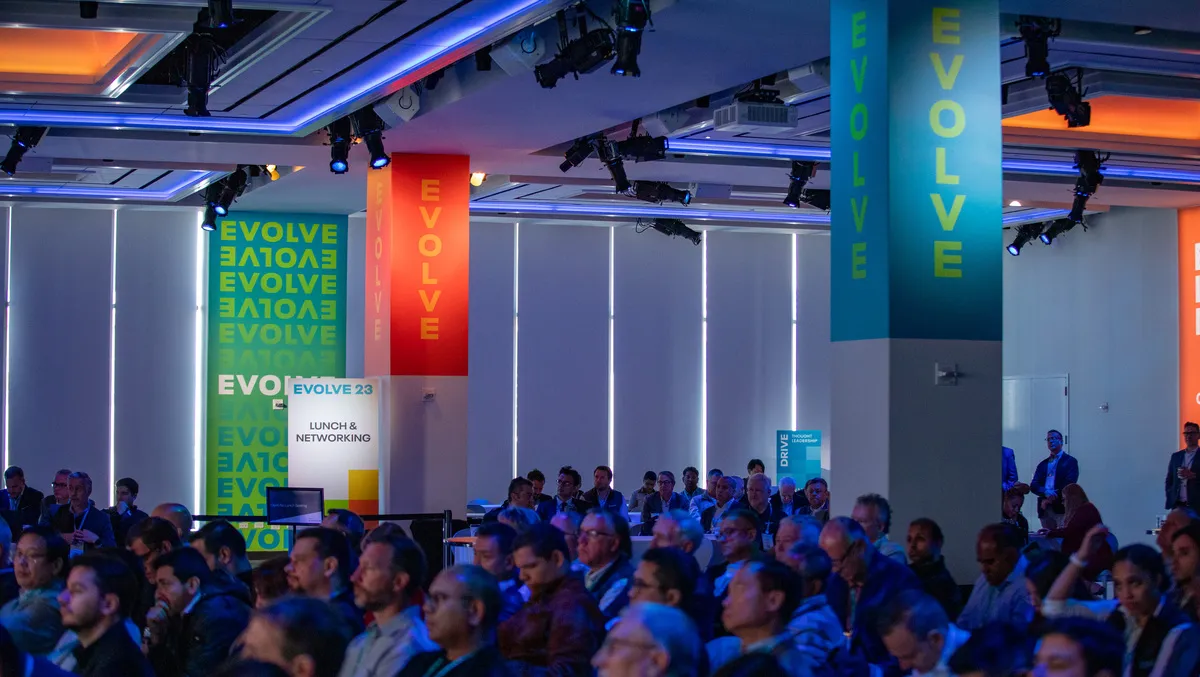 Exclusive: Cloudera seizes AI momentum with stellar APAC performance
In a period marked by volatility and a rapid pivot to remote work, Cloudera has not merely weathered the storm; it has navigated through it with commendable agility and foresight. In an exclusive interview with Frank O'Dowd, Chief Revenue Officer, and Wim Stoop, Senior Director of Product Marketing, during Cloudera's Evolve NYC 2023 event, it revealed a company that stands as a model of stability and strategic acumen in an unpredictable market.
A unique approach for success
Reflecting on the tumultuous years of the pandemic, Frank O'Dowd offered insights into Cloudera's adaptive strategies. "We've handled things well," he said, attributing the company's resilience to an existing culture that embraced flexibility and remote work. This preemptive adaptation was crucial, as O'Dowd noted, "But seems like that's become the norm now for business where we're all using, you know, various tools to survive."
In the face of economic uncertainty, Cloudera has not just survived but thrived. When probed about future opportunities, O'Dowd confidently pointed to Cloudera's unique positioning: "We're uniquely positioned in the data map market...our hybrid approach...really puts us in a unique position." The company's commitment to offering both multi-cloud and on-premise solutions has significantly contributed to its robust performance during these challenging times.
A testament to Cloudera's strategic growth is the remarkable performance of the APAC region, which recently celebrated its best quarter yet. "APAC is rapidly growing," O'Dowd observed, signalling the region's strong adoption of AI and machine learning as key drivers of this success.
Charting the AI and data management frontier
As the dialogue shifted towards AI adoption's challenges and intricacies, O'Dowd acknowledged the shifting landscape. He detailed how Cloudera enables the adoption of AI technologies while mitigating associated complexities and concerns, particularly around cloud solutions.
Wim Stoop then expounded on the crucial facets of AI deployment. "The fact that generative AI is the shiny object is very clear. But the concerns of organisations are there about what it does with the security of their data," he cautioned, underlining the imperative for secure and responsible AI.
Stoop highlighted the structural underpinnings of Cloudera's platform, which rests on four key pillars. This robust framework is designed to support an agile, hybrid multi-cloud strategy, catering to the diverse and ever-changing needs of modern enterprises.
Pandemic-Era shifts and strategic customer engagement
Addressing the shifts induced by the pandemic, Stoop noted a significant change in investment strategies across enterprises. He remarked on the precision now required in deploying resources: "Organisations have had to become very specific about where they add differentiation and new services and competitive advantage," a paradigm facilitated by Cloudera's versatile platform.
Both O'Dowd and Stoop shared customer stories that exemplify Cloudera's impact and the trust it has engendered. O'Dowd highlighted OCBC Bank in Singapore, which stands out in its deployment of AI: "They are truly out in front of AI, one of the market leaders all around the world, not just in APAC," he said, underscoring the bank's innovative use of Cloudera's solutions. Stoop pointed to Legal & General Investment Management, a beacon of Cloudera's support for regulated industries across cloud environments.
A leader in data management poised for continued success
O'Dowd and Stoop's insights position Cloudera as a leading force in data management and AI innovation. With its flexible hybrid approach and firm grasp on security and governance, Cloudera is empowering organizations globally to harness their data confidently.
The company's strategic orientation and particularly strong performance in the APAC region—highlighted by its best quarter yet—speaks volumes of its understanding of regional market dynamics and customer needs. As businesses continue to tackle the evolving challenges and opportunities presented by AI, Cloudera's robust, secure, and compliant data management platform remains a guiding force in the quest for digital transformation and competitive advantage.