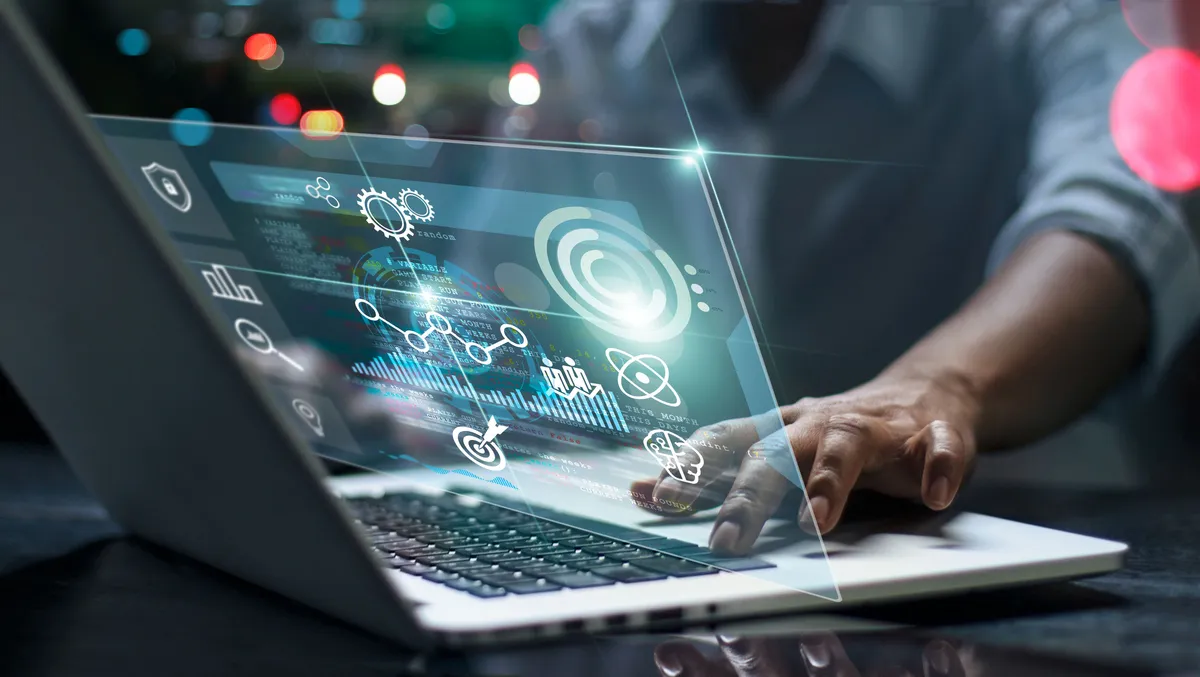 Exclusive: FranConnect has the solutions for your business
FranConnect is a software solution that allows franchisors and multi-location business owners to achieve unparalleled visibility and insights across their entire franchise and/or business locations.
With over 1,500 franchise and multi-location business brands across the globe, the company is continuing to expand. In North America, FranConnect commands over 30% of the franchise businesses.
In APAC, some of the big names using FranConnect include Nike, Billabong, Domino's, Nando's, Gloria Jean's Coffees, Hungry Jacks, and Ben & Jerry's. Globally, other brands, including A&W Restaurants, Snap Fitness, 9Round, Viet Thai and others operate via FranConnect's platform.
In fact, nine of the Franchise Times Top 10 fastest-growing franchise businesses rely on FranConnect to drive growth, improve profitability, and streamline operational performance.
To learn more about the company and what they do, TechDay spoke with Paul Sharpe, who is the General Manager at FranConnect ANZ.
Who is FranConnect, and what do you do?
FranConnect has been operating for over 20 years. In that time, the company has served as the sales, operations, and marketing backbone for over 1,500 brands and multi-location businesses worldwide, reaching over 350,000 locations and franchise units.
Back in October 2022, FranConnect acquired World Manager, a global provider of learning management and front-line employee engagement solutions for multi-location businesses. World Manager had been operating in APAC via its Australian office since 2005. That acquisition gave FranConnect a foothold in the region via its office in Sydney, which has been built upon over the past ten months.
Globally, FranConnect is a huge brand and the market leader in North America and has a strong presence around the world. The company has been in APAC now for around six months, starting in Australia with its office there and expanding across the region. FranConnect has 25 resources in APAC, comprising of sales, customer success, creative designers, developers, and support.
Until now, many APAC franchise and multi-location businesses have not had access to, or knowledge of, a specific software solution that meets their needs. FranConnect is now here to change that and show what it can offer.
Essentially, FranConnect is a productivity and information manager solution that tracks information from multiple business locations, connects data across the business system – including from third-party software – and uses it to drive actionable insights for business decision-makers.
All the information is in one place, and tasks such as admin, training, finance, marketing, operations, field consultancy, and even unit expansion are all streamlined to save time and money and increase profitability.
With FranConnect, disparate business systems can now talk to each other. This allows businesses to grow from emerging, to mid-market, to an enterprise brand. Alongside this, the platform also offers a sales function that nurtures the right candidates for a franchise, closes deals faster, reduces cost-per-lead, and drives more revenue with automation and analytics.
"Starting from our office in Sydney, Australia, FranConnect has commenced its growth across the APAC region to bring its suite of solutions to Australian and APAC franchisors and multi-location businesses," says Paul Sharpe, General Manager, FranConnect ANZ.
"Our success in North America and Europe proves our product offering is second-to-none in the space, and we look forward to seeing the huge benefits that APAC businesses gain from FranConnect."
What is FranConnect best known for?
FranConnect has solutions for every stage of a business's growth. Franchisors and multi-location businesses can choose from its rapidly deployable, pre-packaged bundles that are configured to their needs, or they can start with certain products available on an 'a la carte' basis.
All of FranConnect's products are under one brand. However, the FranConnect Foundation, which provides unparalleled visibility and insights across an entire franchise system, and World Manager, FranConnect's training platform, might be the most recognised in Australia right now.
FranConnect is constantly innovating and improving its solution to meet the changing needs of its customers. Recently, FranConnect launched its Sign-to-Pay solution in partnership with Flywire, a global payments enablement and software company.
FranConnect users can now access Sign-to-Pay directly within the FranConnect platform for key payment flows – bringing best-in-class payment processing to its users. The Sign-to-Pay solution helps businesses save time and money by automating the collection of initial franchise payments from as long as two months to as short as one hour. By streamlining this process, franchisors can dramatically speed up unit opening and start generating revenue more quickly.
As for whether the company utilises artificial intelligence, its' Sales Accelerator uses AI to boost sales effectiveness via AI-based automated sales follow-up, scheduling, and nurturing. This means that users can benefit from AI to convert more leads into deals. Lots of the legwork of the sales process, such as instant follow-up of leads, can be done beautifully via AI.
This means that the very first brand experience that a prospect has is perfect, including interacting on their preferred channel, such as SMS.
Unlike humans, the AI can provide support 24 hours which is great and can automatically contact prospects when appointments are missed and re-book. It frees up lots of time for the sales teams and allows them to focus on the bit they like best - converting.
Who are FranConnect's customers, and do you operate with partners?
As many know, digital transformation is rapidly increasing the performance, efficacy, and profit of businesses around the world, and FranConnect is certainly part of that trend. However, franchisors and multi-location business owners have specific challenges that require specific solutions within the umbrella term of digital transformation. FranConnect's customer growth is being driven predominantly by an awareness that there is a tailored solution for their needs.
Customers come to FranConnect with a number of different challenges; however, they are all connected. Many are looking to better manage and streamline their operations, as they probably have a number of disparate systems that aren't communicating with each other. They may also have siloed departments and a communication breakdown within their multi-location operation and are unable to get consistent information across the system.
Other customers might have challenges around employee training and development across multiple locations. As everyone knows, well-trained staff can ensure smooth operations, better customer service, and improved productivity.
Another challenge might be with performance monitoring and continuous improvement, and an inability to implement robust systems to monitor and evaluate the performance of each business location.
A fourth challenge might be compliance and risk management, staying informed of local regulations and requirements, and the implementation of an effective risk management strategy to minimise operational disruptions and ensure compliance across all locations.
These are just some of the challenges that FranConnect solves.
"FranConnect provides unparalleled visibility and insights across an entire franchise or multi-location business system. It integrates disparate business systems, connects data, and delivers insights driving performance and growth. It can consolidate other software solutions, manual spreadsheets, and siloed data into a single integrated system of record. Unlike partial solution providers, FranConnect tracks franchisee information, and connects data from across your operation– even from third-party software – delivering actionable insights," adds Sharpe.
"Alongside this FranConnect collaborates, communicates, and trains staff across multiple locations, delivering customised and branded training content via mobile applications. Unlike other LMS providers, FranConnect provides the ability to create and deliver content for parent organisations with multiple brands, all within a customised app that is tailored to each brand."