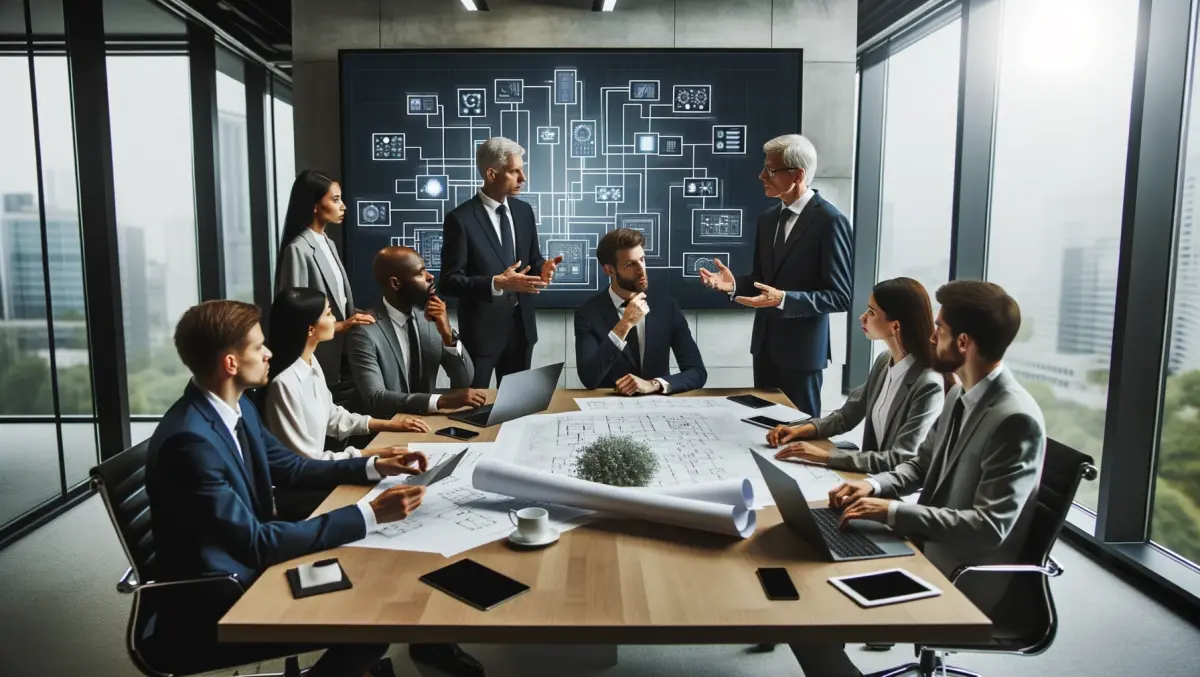 Exclusive: Gabrielle Cichero on Polycom, marketing & women in tech
FYI, this story is more than a year old
Polycom recently appointed Gabrielle Cichero as senior director of marketing for Asia Pacific and Japan (APJ). Cichero will operate out of Sydney to lead the way for the company through sales alignment, field marketing, lead generation and lead management to the entire APJ region, which will bring more market opportunity and experience to an exciting time for the company's future.
Cichero has more than 15 years in marketing tech solutions and building brands across the APJ region. With senior marketing roles, including APJ, Hewlett Packard and Mercury Interactive, she explains more about why she chose the role, and why Polycom is a game-changer in launching innovative, collaborative solutions.
"My focus is to promote the power of Polycom so our customers understand the value we bring through collaboration to enhance the way people communicate. I have an amazing and dedicated team to help me do this, all committed to balancing the art and science of marketing to grow our business and engage our customers," Cichero says.
Cichero plans to help every customer realise their productivity and potential through "The power of video collaboration", which is incredibly important for communications.
"In nearly every face to face communication, more than 85% of what we respond to are the non-verbal cues; facial expressions and body language. When people communicate without using video, you could argue that their communication is instantly 85% less successful!", she says.
Cross-communication is an important technique in collaboration, particularly in isolated and geographically-wide environments like Australia and New Zealand. Cichero states that in Polycom's Workplace of the Future study showed that 74% of Australian and 62% of New Zealand employees find visual cues are helpful in cross-cultural communication.
"When you help an organisation improve their ability to communicate more effectively using tools like video collaboration, the benefits can be seen immediately on top line and bottom line. It simply costs less to get a better result and that drives business success. That success could be helping educators connect with students living in rural areas in a more meaningful way, or ensuring healthcare providers can deliver much needed medical services to remote patients using our telehealth solutions," Cichero explains.
B2B marketing in a vendor-based environment is challenging, and Cichero believes that the biggest challenge is remembering that it's all about people - the benefits they provide and not so much the solutions they sell. Creating meaningful content and applying smart technology are the biggest challenges, she says.
"Our goal is to influence behaviour through education and inspiration, to help people understand how technology innovation can have a meaningful impact. Across the industry I think there are two challenges. The first is to create meaningful content that creates cut through when people are more connected and bombarded with messages than ever before. The second is to apply technology in smart ways that enables insight, drives efficiencies and helps you do better. It's not just about technology, it's about the smart application of the technology," she continues.
Polycom is looking beyond its connections in the ANZ region to "Defy distance", Cichero says. This will help the company to provide the same service level at an affordable rate, which is difficult considering the geographical and isolated boundaries.
"I'm lucky to be able to use Polycom technology every day to connect with our team, customers and partners. Having face to face meetings, regardless of location, makes a huge difference in getting to know people and getting work done quickly and collaboratively," Cichero says.
And what about the role of women in the ICT and tech sector? Cichero explains that diversity, great companies and supporters have been key to her success.
"I have been very fortunate to have great mentors who have supported me through my career and personally have never found a gender issue, although it may just be that I've worked in great companies. As technology evolves, companies are finding ways to be more inclusive and more flexible," Cichero says.
"Collaboration technologies like the solutions offered by Polycom, are enabling businesses to offer workplace flexibility for women. This becomes increasingly attractive and important for women as they often find the need to manage both career and carer roles. Either looking after young children or supporting aging family members. Diversity, not only in gender, brings a wealth of opportunity and technology companies, like all companies, need to embrace that," Cichero says.
So what words of advice does Gabrielle Cichero give to women who want to consider ICT and the technology as a career?
"Technology and ICT careers are excellent. It gives you the opportunity to be involved in changing people's lives in unexplored ways, which I love. It is faced paced and exciting as the market is constantly evolving in line with technology developments.
I have three pieces of advice.
1. Choose great mentors and aim to give them as much or more than you get from the relationship.
2. Pick companies that encourage diversity and make sure you embrace it yourself.
3. The harder you work, the luckier you will be – so work hard, be engaged and think creatively. The rewards of working in the technology industry are amazing and worth it."
Related stories
Top stories