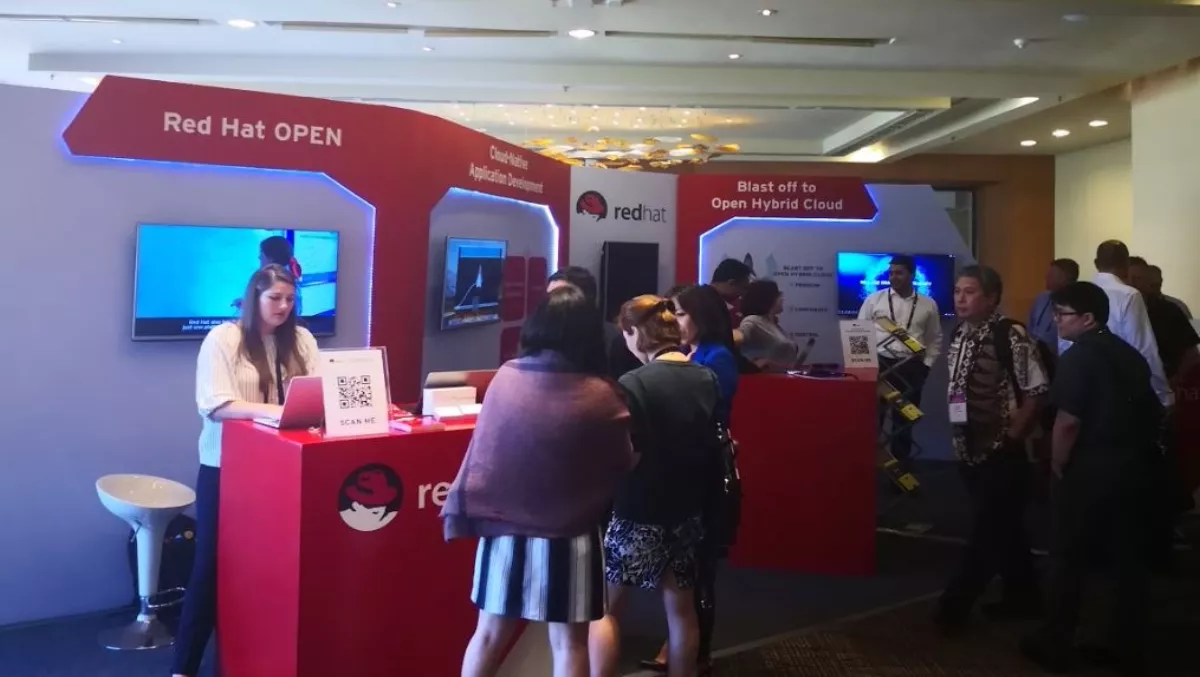 Exclusive: How Red Hat encourages digital transformation
FYI, this story is more than a year old
IT Brief recently had the opportunity to talk to some of Red Hat's partners about open source, their digital transformation journey and how being a part of a partner network influenced that journey.
During the interview, we had the opportunity to talk to Red Hat A/NZ Director of Channels Garry Gray as well as Leonardo Consulting MD Adam Mutton.
In your opinion what gives open source such potential?
Mutton: From my perspective, it's all about the work we can accomplish together. We have done a lot of work with a team out in Boston on several products, and in turn, contributed back to the community in terms of source code for those products.
What we are working with Red Hat on is a simple onboarding process which we can then give back to the community, and it works say 60 - 70% of how they want it to work, but that means they can take it, play with it and make it their own.
So when it comes to why open source has potential it's all about the collaboration that happens so organically.
Gray: It's all about the innovation that can be done by each of the contributors which in turn can help the entire community. Each business can take the elements they want and really apply it to their operations.
Sometimes Red Hat will take that and turn it into a Red Hat product and sometimes it won't be relevant for our core business.
To me, the core of open source is that everyone can have a perspective on it and everyone can contribute.
Given what we just discussed, I guess that you could say open source drives innovation…
Mutton: I would say that that is a fair statement, we've been hearing it quite a lot lately.
What exactly does your partnership and relationship with Red Hat bring to the table?
Mutton: It's definitely one of the better vendor relationships we've had, and it's been quite a bit of a journey. I think one of the best this is just having a good partner manager on your side. When you show commitment to Red Hat they show it back and that's a rare thing, in my experience.
By investing in training and working with Red Hat we've identified the path that we want to go down and have picked up a lot of professional services work. Working with Red Hat has presented us with a lot of opportunities and in turn, we are enabling back to Red Hat.
So, if you show intent with Red Hat they'll show the same.
Gray: That's really important to us, we really try to encourage that collaboration that happens between the partners. It's all about leveraging the technology to get the best outcomes for the customers.
For us, it's all really about being in this together, and the commitment our partners show to this is really encouraging.
How does this collaboration encourage expansion?
Mutton: Well it's all about complimenting each other, an example of this would be trying to gain traction in Perth, it's really hard unless you have a local presence, and so we've partnered up with a local company there through Red Hat's network.
Gray: I think that's the power of the global network and the collaboration we encourage. It means that Red Hat can deliver a product to customers that perfectly fits their needs while simultaneously encouraging partners to collaborate because it means better business outcomes for them as well.
That's what makes us different and I think that's what makes our ecosystem unique. I've had this conversation with many of our partners and I've said to them that we want to build this ecosystem out and make it bigger.
And I think a lot of the partners thought that they may be getting a smaller piece of the pie because of this. In reality, however, it's quite the opposite because we really do try to pick partners that compliment each other instead of competing.
That's what drives growth for us, our partners and our ecosystem.
Related stories
Top stories