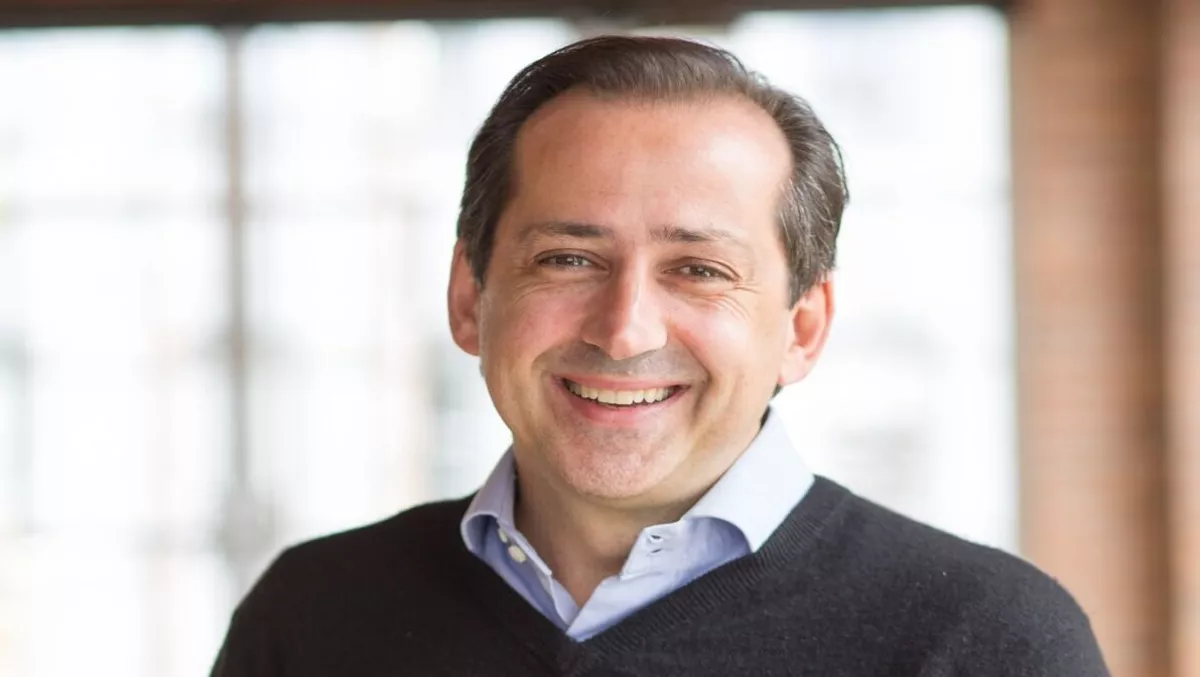 EXCLUSIVE INTERVIEW: Aera talk about their new brand and the ANZ market
FYI, this story is more than a year old
Business intelligence software vendor Aera is both a new organisation and a seasoned one at the same time.
While the company operated under the name "FusionOps" until a year ago, it changed its changed its name after former Anaplan chief Frederic Laluyaux came on board as CEO, who brought with him a bold new vision for the company.
As Laluyaux joined and the company secured (USD) $50 million in venture capital funds led by principal backer New Enterprise Associates (NEA), FusionOps became Aera as it's core technology offering transformed.
The company offers a solution that leverages AI and ML to analyse an organisations supply chain systems (such as ERP) to deliver real-time cognitive automation at cloud scale.
The solution makes suggestions to organisations on how they can improve processes, while learning about all facets of an organisation and how certain decisions are likely to affect it.
We sat down with Laluyaux to talk about how Aera sees itself positioned in the market and how the change from FusionOps has affected priorities for the vendor.
Noting the name change from FusionOps last year, can you just start by giving a bit of a background on Aera, how things started for you and how you're now positioned as a company?
Aera has been something that I've really been thinking about - as a concept - for about the last 10 or so years. Within my experience in enterprise software, I actively and ongoingly worked to build a vision for what the next wave of transformation might look like. Significantly, I've seen this wave of transactional automation that really shook things up, with things like ERP and a variety of other software tools having a transformative effect on how organisations are functioning.
However, I felt that it was always a struggle staying on top of these systems. What I've observed is that we - as an industry - are replacing tools with slightly better tools with incremental improvements, in an attempt to relieve the pain involved with doing work and trying to solve basic issues around things like planning and optimisation. These include things like balancing supply and demand, plan promotions, ensuring adequate inventory and delivery fulfilment. Delivering these kinds of basic tasks from an analytical perspective seemed incredibly difficult.
As companies are modernising, we're asking operators - not CEOs - to make more decisions with a higher degree of accuracy, as we give them more tools and data. But at the end of the day, the problems are still accumulating, and employees don't have the support that they need.
On the flip side, the developments in the consumer world have delivered on a plethora of innovative criteria relating to everyday life. Things like smart voice assistants, real-time traffic monitoring when you're driving and digitally enabled smart home appliances, have all made consumers live so much easier. None of that translates to the world of enterprise. While we might have a cooler cloud-based UI in front of us, the work has not changed and that's why we developed Aera.
How does Aera work exactly?
Aera acts as a digital skill that sits with you and does a lot of the work for you. It understands how businesses work and what is happening in multiple facets of the organisation in real-time. It understands - for example - all of the dependencies within your supply chain.
It makes real-time recommendations, identifying problems and running through scenarios to solve problems and recommending certain actions. Once an action has been selected, Aera can coordinate with other systems and take that action for the user autonomously. At the same time, Aera knows how this decision is likely to affect the wider context of the business, as it has access to data such as forecasts levels, operational metrics and a host of other things.
Over time, it will be able to refine its recommendations and become more accurate, sort of fulfilling that role of an employee that knows your business inside and out. Best practices can then be dynamically shared across all relevant employees in the company. This is something that doesn't exist today.
How have priorities shifted in the move from FusionOps to Aera?
Yeah so we had an initial project we had been working on, and we sat down with New Enterprise Associates (NEA) - who are our major investor - who told us that we needed to have a conversation with this guy called Shariq Mansoor, who was the CEO of FusionOps.
I didn't know the company, but after we sat down with him and spent many hours talking, I was very impressed with the core technology that he had built, which provided the capability to harmonise data coming from multiple sources in real-time. So we joined forces, raised $50 million in capital and we restarted with a new agenda under the brand of Aera.
The reason why we made the change is that we are now a platform play that leverages the foundational architecture that Shariq and the team had built while adding a lot of intelligence and AI capabilities. I, therefore, wanted a name that was a little more accessible for non-technical users.
Part of that is I wanted to develop an app that had intuitive voice capabilities like a Siri or Alexa, with the possibility of 'asking Aera', which is far more accessible under that name, rather than FusionOps. The branding came with the idea of expanding the vision and capability.
Aera is currently quite focused on the supply chain, so things like ERP, demand management and manufacturing performance. Are there plans to expand the solution beyond the supply chain to more aspects of an organisation?
Yes, and we are already doing it. We crawling now within Salesforce and we have a huge knowledge-base within finance and we are building some financial skills for some customers at the moment. While the supply chain is certainly a very critical area for us, our customers also asked us to rebrand because the wanted to deploy Aera in other parts of the organisation. When your name contains the word 'Ops', it's very hard to convince people in wider parts of the organisation that it should be deployed there.
So we're still developing and building our offering and skills in supply chain and manufacturing, but we're definitely exploring options outside of this, such as sales, finance and procurement. We definitely want to break down the traditional, functional silos that have been somewhat facilitated by traditional vendors. There is so much value in implementing cross-functions and unifying your environment.
Thinking about traditional vendors like Oracle and SAP, they're increasingly adding analytic and ML capabilities in their ERP solutions. Do you see these developments as complementary or competitive to what Aera is offering?
Well, these vendors have had a very monolithic and simple strategy for a long time. They're getting customers on board in terms of hardware, database and supply chain, they're trying to push this 'stack' approach. The reality of very large companies around the world is that they have dozens or hundreds of instances of these tools.
One of the customers we're working with right now have been trying to resolve their available-to-promise (ATP) problem for 10 years and we've had to crawl data across more than 100 transactional systems, because companies acquire companies, they divest companies and it becomes quite complex with large organisations. The cost of harmonising these systems has traditionally been huge.
We're taking an approach of, whatever your data is, we'll bring it into our cloud, we'll harmonise it, index it and augment it. We'll then give you a single layer for AI and ML to work on top of it. Whereas the Oracle and the SAPs of the world are more approaching things from an approach of if customers want AI and ML to work, everything underlying it needs to be a certain way. In some cases, I'm sure these vendors can make very smart use of these technologies, but it's hard to scale because you often have to work under certain conditions.
What is the current state of play for Aera in ANZ?
Well, first of all, I will tell you that there is no difference between the big Australian companies and the big European or American companies, they are all using the same technology and trying to achieve the same improvements. We have a great leader in the region - who I have worked with for 10 years - in Rajeev Mitroo, who has built a tremendous network of relationships.
We have a special relationship with the region because the Future Fund of Australia is a main backer for us in the region, so we've got an extra relationship with Australia in that regard.
What verticals are you targeting locally?
I guess we're really going after any company that makes stuff or moves stuff. We've started to other types of companies in the services area, but we've traditionally gone after companies within things like pharma, CPG, Oil and Gas, Car manufacturers and a host of other organisations that produce and ship.
It's interesting though because we're currently looking at doing our first services deal in Australia, who have said they've had some of the same issues and suppliers and manufacturers, so we're certainly looking at branching out