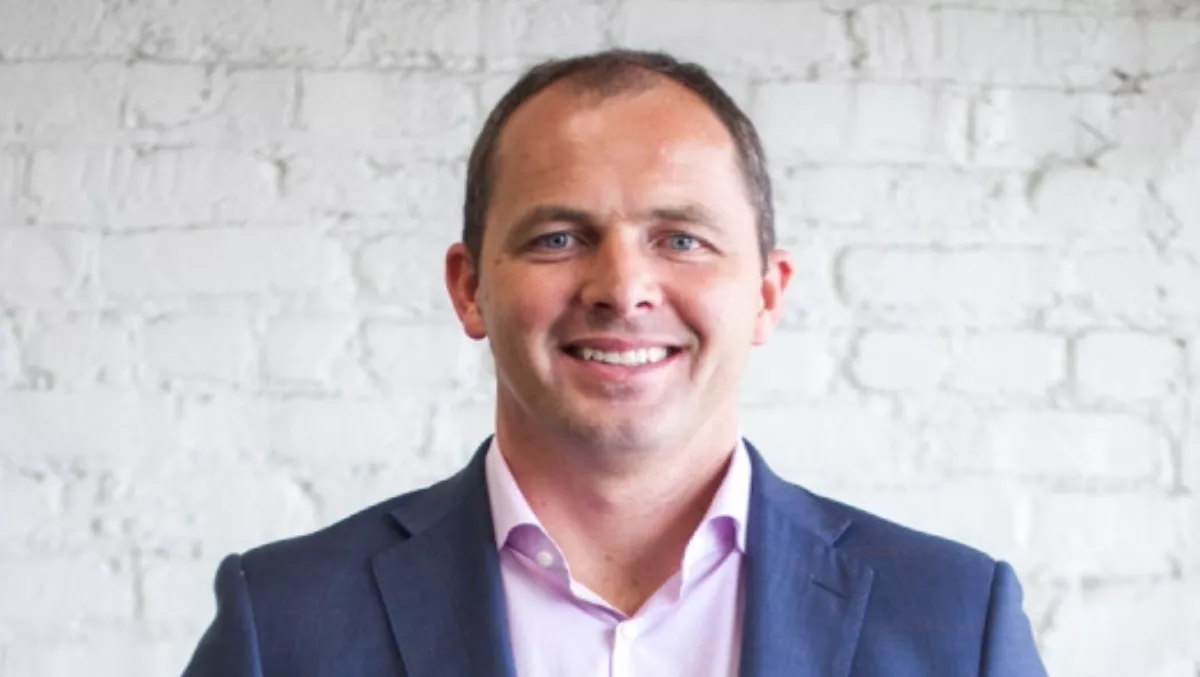 Exclusive Interview - IGEL on their VDI program and company refocus
Mon, 20th Nov 2017
FYI, this story is more than a year old
By Patrick Martlew, Community Editor
IGEL has been picking up a lot of momentum globally in the past 18 - 24 months, after the company decided to leave hardware behind, and refocused their energy on software.
The endpoint management company has been making ground in the thin-client and Virtual Desktop Infrastructure (VDI) spaces, recently entering a partnership with the likes of Samsung and Nvidia to deliver their VDI simplified program.
The company also just made a brand new distribution agreement with Dicker Data in ANZ, marking their progress within local markets.
TechDay sat down with Jed Ayres, IGEL Technology CEO to discuss their VDI-simplified program, and how their software re-focus has driven growth for the company.
Talking about the VDI collaboration, who are some of the companies involved and what do they bring to the table?
There are a couple of important ones to start off with. First off we have Lakeside Software which is a US-based 20-year old software company that's focused on assessing environments and tuning them for VDI specifically. So in very large enterprises, they are used on the front end to build a plan and then once the VDI is deployed, it's also used to tune it.
IGEL has some very specific integration points with them, where they're actually helping - on the front end - to identify candidates for our software to run on existing hardware so they don't have to buy new thin clients or new hardware. On the tuning side, they just filed a patent and we'll have a virtual channel in our upcoming operating system where they'll actually be able to look at their tuning software from their data center all the way down to endpoint hardware.
We also chose Nvidia because of their graphics card and the software that runs the highly enhanced GPU thirsty applications. We're seeing Citrix and VMware kind of fail with running Windows 10 and even some of the standard Office applications if they don't have some kind of enhancement in the back. Lakeside can also benchmark that, so it's all about user experience.
We also have another integrated partnership with Samsung, as they are the leader in the all-in-one thin client platform, with about 10% of all thin clients that are sold. They are licensing our operating system and management console, and they're really good at making screens, but their knowledge is limited in the thin-client operating system space, so that's where that relationship is really flourishing. One of the major challenges with thin-clients is being able to find the hardware to really drive the technology so this it's a great partnership.
So those are three of the major players in the program, but it's really about a collaborative effort, that's where we see things really thrive.
What is IGELs role in the program? Why did it decide to go forward with the venture?
VDI is definitely not a one-company solution if you look at how it is deployed today, it's always based on decisions from the storage server, networks, software stack and endpoints. So we're just trying to show people that you need a plan, and you need great partnerships and integration points in order to foster the right approach.
If we just stood up and said it's all about IGEL we could have done that, but it's much more powerful to have an integrated story, and also from a purely marketing perspective it's also a better draw to have other logos in here, and less expensive on our part.
What are the prospective benefits do you provide for managed service providers?
Something that has been great to watch is that 3 of the platinum partners that we elevated in the US built a managed service platform around the UMS. What we've found is that people that are trying to do multi-tenant endpoint management, the console that we have is purpose-built for that in terms of visibility. It provides the ability to provide zero-touch capabilities on the endpoint, which allows for the pushing out of new passwords and applications without having to touch it.
For a managed services provider that is basically delivering a Service Level Agreement (SLA) to a customer and want to have visibility and zero-touch, IGEL is purpose-built for that. Cisco is one of the customers that are using us for managed services, and they obviously don't want to put Dell or HP on the end of their managed services, so that works quite well.
We have two platinum partners that have built managed services practices around Citrix that are integrating our UMS. Which is great for us because we don't have to go and sell all of those customers because they basically say that if you want to buy this managed service, you're buying IGEL.
IGEL recently refocused its energy into the software side of things rather than hardware, and this has seemed to foster a bit of success. What do you put that down to?
I think it predominantly it comes down to the fact that the two biggest players in this market are very oriented around hardware. We believe the real magic is actually in the software and provides the actual ability to manage, secure and connect that piece of hardware. Also, the software can extract life out of existing x86 devices, so any device that has 2 GB of hard drive space and 2 GB of RAM can run our operating system. So there are companies that have viable x86 infrastructure where the life can be extended and then turned into a thin-client.
The biggest uptake that we're seeing at the moment is for people that are trying to run Windows 10, deal with security or compliance regulations and there's sort of renewed interest in VDI as a way to sort of deal with those things. We're not coming in and saying that people need to buy a bunch of new hardware.