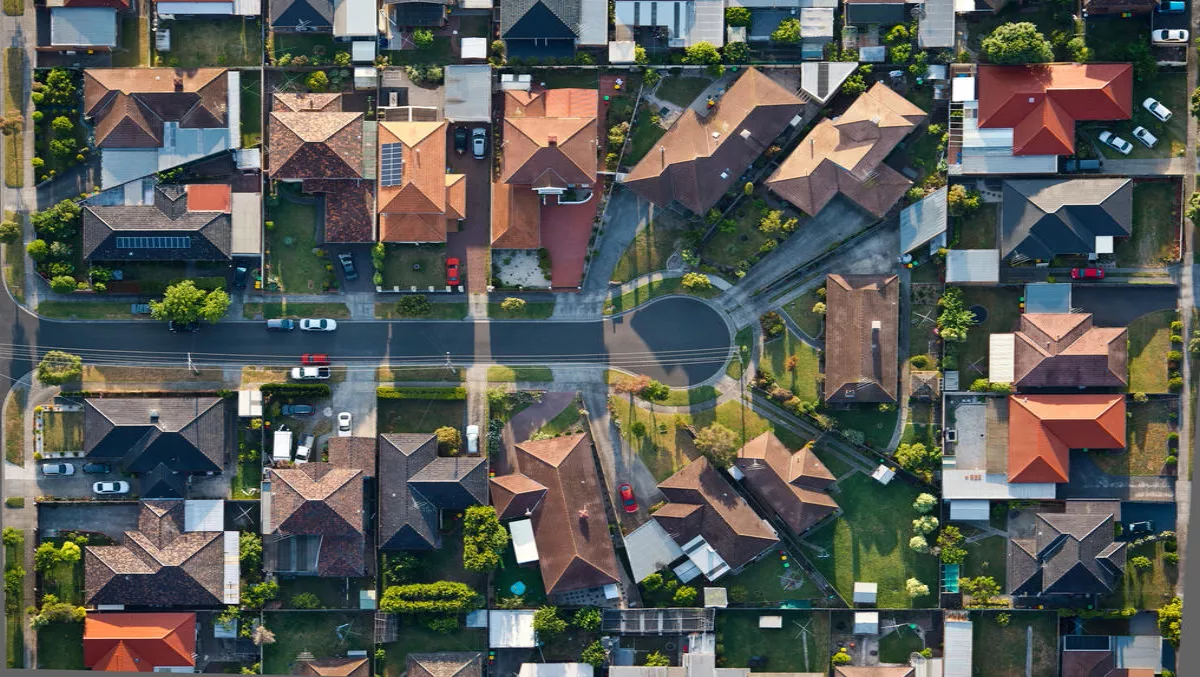 Exclusive interview: Nearmap on competing with Google Maps
FYI, this story is more than a year old
Nearmap entered the Australian market over ten years ago. Since then, the ASX-listed company has grown its presence internationally, and is often referred to as a direct competitor to Google Maps.
Nearmap captures and manages frequently-updated aerial images of major urban and regional areas of New Zealand, Australia, and the United States. They do this by flying planes and capturing images of what's on the ground. This is then sold as a subscription service to businesses and government. In New Zealand, Nearmap has captured images of where 72% of the population lives.
Nearmap's IT manager, Michael Badham, discusses how the company differentiates itself from Google maps, the role Dropbox plays in Nearmap's IT transformation, and democratising aerial imagery services.
You're often referred to as a competitor to Google Maps, what differentiates Nearmap from Google Maps?
Unlike Google Maps (who take satellite photos once every 2-3 years) we capture high-resolution aerial imagery at 7cm per pixel, which is exponentially better than satellite imagery.
We capture images frequently, up to 6 times a year, and publish within a matter of hours or days after capture, ensuring customers have access to the latest imagery as well as a large gallery of historical captures. Companies spanning from infrastructure, insurance, as well as government agencies use the imagery and data to make better-informed decisions quickly.
For example, we will often fly over a flood-affected city at a time of crises and publish our imagery very quickly, so that insurance claims can be instantly assessed.
Local councils use the technology to monitor tree coverage and where trees need to be planted. And infrastructure companies use it to plan their projects and monitor the progress.
What role has Dropbox played in Nearmap's IT transformation?
We're a global company with plans to expand to other markets in the future, so we want to have the technology in place to enable us to simply arrive at a new destination, plug in and start running the business.
As well as having physical offices in Sydney, Australia, and Salt Lake City, Utah, USA, we also have staff operating from remote locations across in Montana, Washington DC, Adelaide, Melbourne, and Hong Kong.
With Dropbox, our people can share and access critical information by simply opening their laptop and logging onto Wifi.
The same applies to those working in our physical offices. We support flexible working which includes the option for people to work from home when needed; Dropbox is a key enabler in this process.
How crucial is cloud-based technology to the success of Nearmap's expansion into international markets?
We are working towards getting all the IT systems to a point where it doesn't matter where we open an office we can just get things going.
Cloud technology has the ability to break down borders, whether that be the four walls of an office, or the geographical border separating one country from another. Implementing cloud-based technology across different facets of the business means we can move into new markets quickly and efficiently.
In what ways has Nearmap democratised aerial imagery services?
Traditionally, aerial maps were used by large organisations and government only, and they were made to order. If a city council wanted images of a potential development area, they would contact a mapping company and waited for 6 months to get their surveys done.
The efficiency of our technology means that we can capture and publish high-resolution imagery at low cost, and make it available as a subscription service, opening up the aerial imagery to a broad customer base.
Companies are creating derivative products from Nearmap location content, using advanced algorithms to analyse and classify the most relevant and useful attributes in the imagery itself.
Virtually any user can easily create massively scalable databases of attributes like decks, pools, trees, crops, types of buildings, and more—the democratisation of data at its best.
Our subscription model is also changing how people work. Being able to download our service from the cloud on a desktop or a mobile device means that users can make critical decisions right where they work, avoiding the hours and expense of onsite visits.
That allows our customers—architectural, construction, and engineering firms, insurance and financial services, telecom and utility companies, governments, energy, real estate, and hundreds of thousands of businesses in roofing, landscaping, paving, and more—to work cheaper, smarter, and faster.
Nearmap is also a market disruptor, but what tech has impacted and disrupted your industry the most?
In terms of image quality, the advancement in camera technology has been critical to ensuring that we are able to capture not only top down imagery, but also high-resolution oblique imagery at the scale and the level of quality no other company has done before.
This will allow our customers to look at the side of a building, measure the height of the building and basically, inspect a site accurately from a new perspective.
Related stories
Top stories