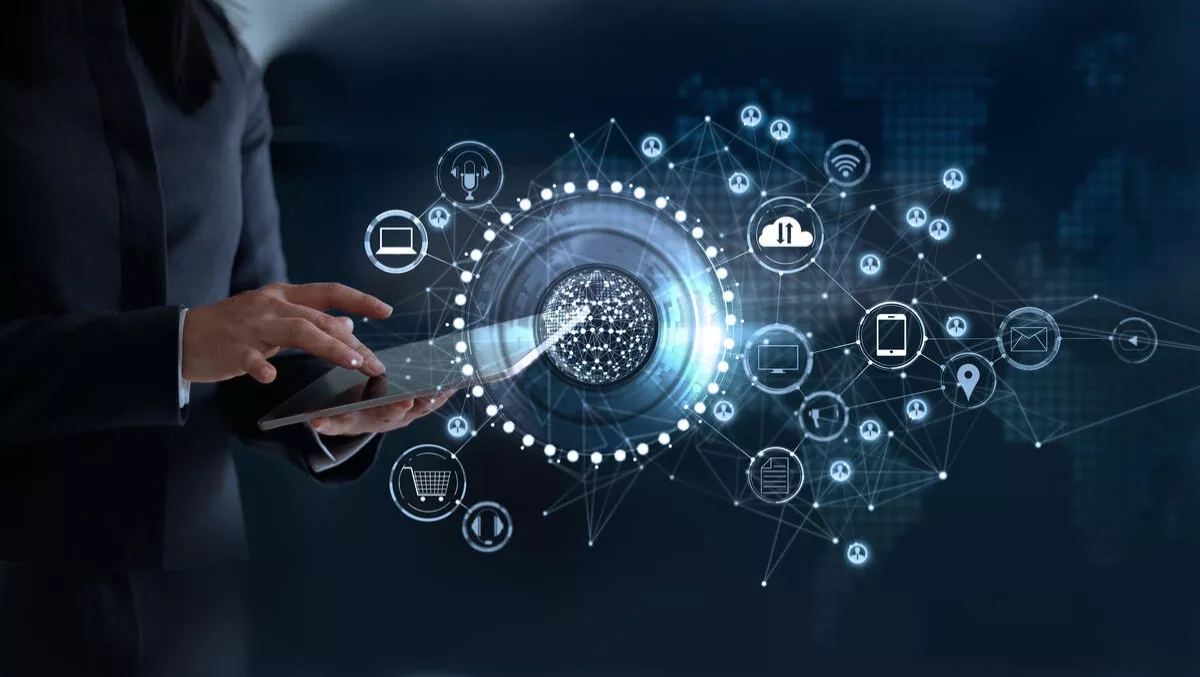 Exclusive interview: AT&T on how they're making waves in ANZ
FYI, this story is more than a year old
AT-T has been operating in Australia and New Zealand since 1992, but it's definitely apparent that there is still a fairly sizeable chunk of the general populous that don't even know they have a local presence.
The company have been making inroads into a range of different markets locally, offering networking, IoT and cybersecurity solutions to some of the ANZ's - and the world's - largest enterprises.
We sat down with AT-T managing director for ANZ Martin Creighan to get an update on their local progress and to discuss their main areas of investment, particularly what they're doing in the SDN space.
AT-T has been operating in Australia since 1992, what have been the main areas of growth for the company in recent years?
It's kind of interesting because we have been operating in Australia and New Zealand for a long time. Since 1992, we then established our direct go-to-market sales organisation in the 2003-2004 time frame. Since then our focus has always been to support global multi-nationals and doing business around the world.
Our growth in Australia and New Zealand specifically has really been focused around supporting US multinationals who are doing business in the region, but since we established our direct go-to-market activities, we've spent a lot of time on ANZ headquartered companies who are going global.
A fair amount of our growth is coming from next-generation networking or really around NGN transformation, and a lot of that development has been fostered by the digital transformation imperatives of organisations. Two other areas that have been driving growth have been cybersecurity, which has been a healthy area for us, and toward the back part of 2017 and as we approach 2018 another area of interest has been the Internet of Things (IoT).
What we're doing in that space has been interesting. We have a global sim capability, which is a sim that can be put into modules and devices in over 200 countries around the world. So if you have a large Australian enterprise that wants to roll out an IoT project globally - whether it's asset management, logistics or anything else - AT-T can help you with that.
How do you see AT-T's position in the Software Defined Networking (SDN) market?
That's something that AT-T has been leading for quite some time. Around 2013 we started taking a look at how we actually transform our backbone into an SDN, and how we move the core of the networking into an SDN space.
We're well on our journey, we took a look at literally thousands of network functions across our backbone and we saw that there were probably about 300 that we want to take forward into our SDN framework, and we want to put into the cloud. Our goal is to have 75% of our network to be virtualised by 2020, and we're well on track to have 50% of that virtualised before 2018 is over. That transformation piece is basically on the core itself.
In addition to the core, we looked at the how we could transform the edge as well. We came up with a white-box, x86 platform that AT-T is calling Flexware, which basically facilitates the capability to have multiple network functions on a single device. We can put that on the edge to help our customers achieve the agility that they need to move into SDN environments.
How will SDN be a differentiator for businesses going forward?
I think it's all about speed and agility. At the Gartner conference on the Gold Coast, we realized two things. Firstly, people didn't even know that we were in Australia, and the second stems from that, in that it I think we're the best-kept secret in ANZ. We've been here for a while and we're helping multi-national companies go global.
At the Gartner conference, it was clear that people want to be able to move faster to keep up with the pace of digital transformation. That means that organisations need to have an agile, flexible and fast network, which matches their ability to move workloads into the cloud.
That's what SDN is all about. It allows organisations to reap the software benefits of the technology, with the capacity to turn services up and down faster. It's also about the agility piece of basically now being able to do open source and having the ability to put orchestration into the network that matches the orchestration in the cloud. So when you're moving workloads up and down in the cloud the network is automated in doing that.
Flexware has been out now for about 18 months, what has the been the response so far in ANZ?
It's absolutely one of our fastest growing segments, not only in ANZ but globally as well. The response and customer uptake have been significant. One local customer that I can talk about is Fisher and Paykel, who was one of the first organisations to take up the Flexware solution globally.
Jon White who is the general manager of IT for Fisher and Paykel was up on the Gold Coast with us at the Gartner conference. He gave a presentation to prospective customers around the agility and the flexibility that Flexware has enabled in his business and how he can turn up network functions on a device or turn up new sight in a very short period of time.
In that sense, another key benefit of Flexware that customers are talking about is cost reduction. So by running multiple network functions on a single device, customers don't need separate hardware for their firewall, router or WAN accelerator because it's all on one box.
AT-T has two data center locations in Sydney and Melbourne, are there plans to extend this?
We actually have network node infrastructure in all Australian capital cities and Auckland and Wellington in New Zealand. We leverage this node infrastructure and partner with local carriers in ANZ for last mile access from customer base locations out to our node equipment.
We're always expanding and consolidating. Part of our SDN transformation, we're rolling out capability called the AIC node, which is the AT-T integrated cloud. This capability is driven off of open source and open stack through a Linux foundation, and we're driving the AIC into all of our locations around the world. We have 80 locations rolled out globally, and in Australia, we're rolled out in Sydney and Melbourne, with plans to extend into the rest of the capital cities through the end of this year and into the next.
The integrated cloud gives organisations the capability of taking the network functions that Flexware offers and putting them into the cloud. We're working with our customers and we're giving them options. If customers have branch offices for example and it has cost a lot of money to run technology to that branch office, we're saying with this integrated cloud capability that they only need connectivity to the branch to run all of the necessary services.
Are there any major misconceptions about AT-T's ANZ operations that are proving to be a thorn in your side?
I think it's worthwhile mentioning that our focus outside the US is strictly on the enterprise business. We service 3.5 million business customers globally in over 200 countries. We sometimes get asked about our consumer capability and services like mobility but we don't offer consumer services outside the US.
Another thing is that a lot of folks wouldn't go to AT-T to start a conversation around cybersecurity. That's interesting for us because we have one of the most highly capable threat platforms in the world in our threat intellect platform.
We have over 160 petabytes of traffic traversing our network every day, and if you look at all your major web-scale based organisations or companies, we handle more traffic all of them combined on a day-to-day basis. 30% of the worlds internet traffic traverses our network day-to-day, and we actually see up to 50% of international traffic because of our period point.
That gives us a phenomenal view of what's happening around the world. Our threat intellect platform has taken all of this historical data over a period of many years and compares the averages every day. We can then clearly see the anomalies that are happening in the marketplace, and if there is an attack that is about to happen, we will see those anomalies before anyone else.
We see 80 billion potential vulnerabilities every day, and our threat intellect platform allows us to process up to about 5 billion events every 10 minutes. We actually have a lot of enterprise organisations across ANZ that are interested in this.