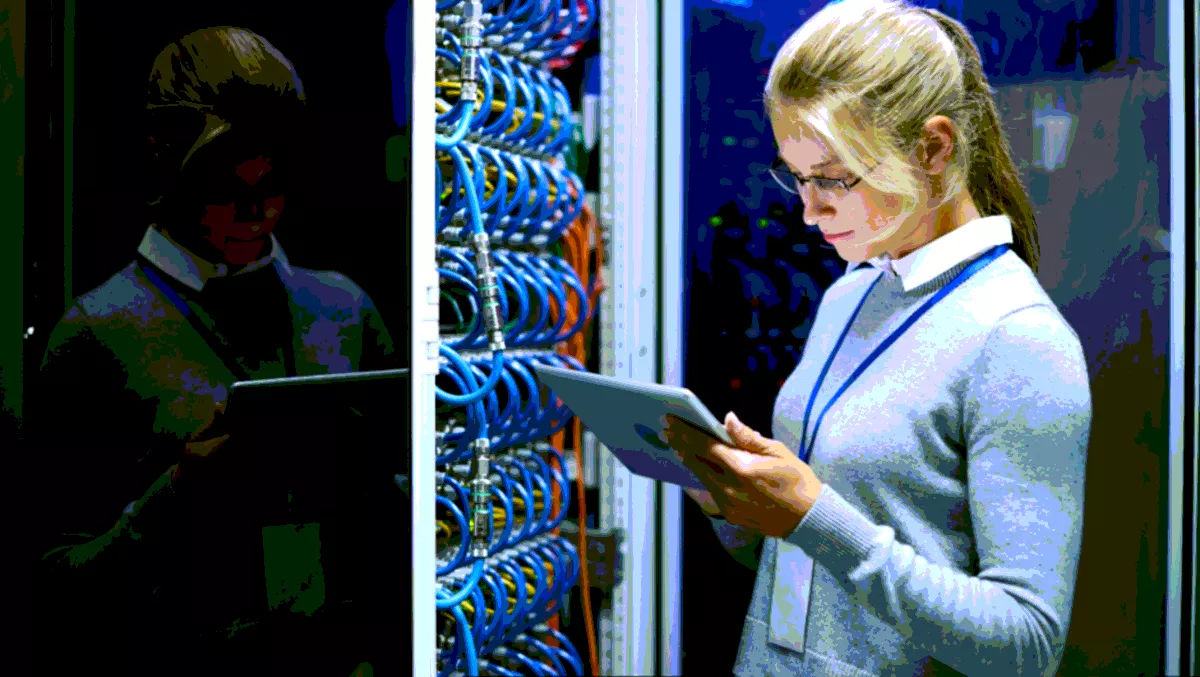 Exclusive: The women behind cloud computing
FYI, this story is more than a year old
Recently IT Brief had the opportunity to talk to Sash Sunkara, CEO and Co-Founder of RackWare about the gender gap in IT and why it's important to have more women working in cloud computing.
1. To start off with can you tell me more about your company and how you got started in the industry?
I'm the CEO of RackWare, which I founded in 2009. We provide an intelligent Cloud Management Platform that extends across physical and virtual environments.
I also co-founded 3Leaf Systems (formerly, 3leaf Networks) in 2004 and served as its Vice President of Marketing and Chief Business Officer. I was responsible for the overall strategic planning, corporate marketing, product marketing, business development, and customer support at 3Leaf Systems.
Prior to launching 3Leaf Systems, I served as Vice President of Marketing at Mellanox Technologies, Ltd. from October 2008 to March 2009. I was responsible for Strategic Planning, Product Management, Marketing, and Business Development.
I've also served as Vice President of Marketing at QLogic's Network Solutions Division with responsibilities for Fibre Channel and InfiniBand switch products.
In total, I have more than 17 years of experience in product management, partnership development, systems development, and process development and integration.
My background includes executive positions at Brocade Communications and Precision I/O, Inc. During my tenure at Brocade, I was responsible for the execution of Brocade's overall roadmap including both products and strategic initiatives.
Prior to that, I held senior management positions at Agilent Technologies and Hewlett Packard. I have a BSEE degree from California State University, Sacramento, where I graduated with honours.
2. Why do you think there is still such a discrepancy between men and women in tech?
One of the core issues is that girls haven't been encouraged to study math and science in school.
Growing up, I was intimidated by the gender inequity in most STEM classes. From a young age, there appeared to be much more support for boys in these classes than girls — and this carried into the workplace.
Educators have since made strides in eliminating this discrepancy by offering more incentives for girls to explore math and science careers, advocating for more representation in these professions and stepping up as mentors to women as they progress in their career — but the industry still has a long way to go.
3. Can you tell me a bit more about the impacts the gap could have on the market?
This gender gap in cloud computing can create a hostile environment for women coming up in the industry. There are few women in tech as it is, which is why it's so important that we nurture the small pool of women who are already in these careers. Many of these women come to find that there's no infrastructure in place to support their continued advancement.
It's difficult for them to find mentors because men are often inclined to mentor other men. Additionally, women can become hesitant to share their ideas because they don't feel valued. And, groupthink takes hold because there isn't enough diversity of perspective.
This, ultimately, impacts company growth. Having people from different backgrounds is critical to how tech companies make decisions. So, if there aren't enough women in the room to offer a distinct perspective on a topic, there's no way for companies to create differentiation in the marketplace.
4. In your business, what are your tactics for growing the pipeline of women in cloud computing?
It's a priority for me to ensure RackWare's internship program and recruiting efforts prioritize gender and ethnic diversity. I'm passionate about showing all kinds of people what it's like to work in tech.
I stand with other industry leaders who desire to create a community that supports women founders, women entrepreneurs and young girls who are interested in STEM careers.
I speak regularly with young people at universities and high schools about pursuing a career in cloud computing -- making it a point to remind young women that there's an opportunity for them in this growing field.
5. To finish off, what would you say to encourage women who have the skills and expertise to take up leadership roles in tech?
Women in cloud computing have to be resilient. They can't give up easily -- because the industry affords men access to an entire network of resources and support that women just don't have.
We're working towards change, but if women really want to become leaders in cloud computing, they have to stick with it.
All of that said, I'm hopeful for the future. There is so much momentum right now, which is driving an increasing number of women to pursue careers in tech. I'm hoping that, in 10 years, we are going to quadruple the number of women in the industry.