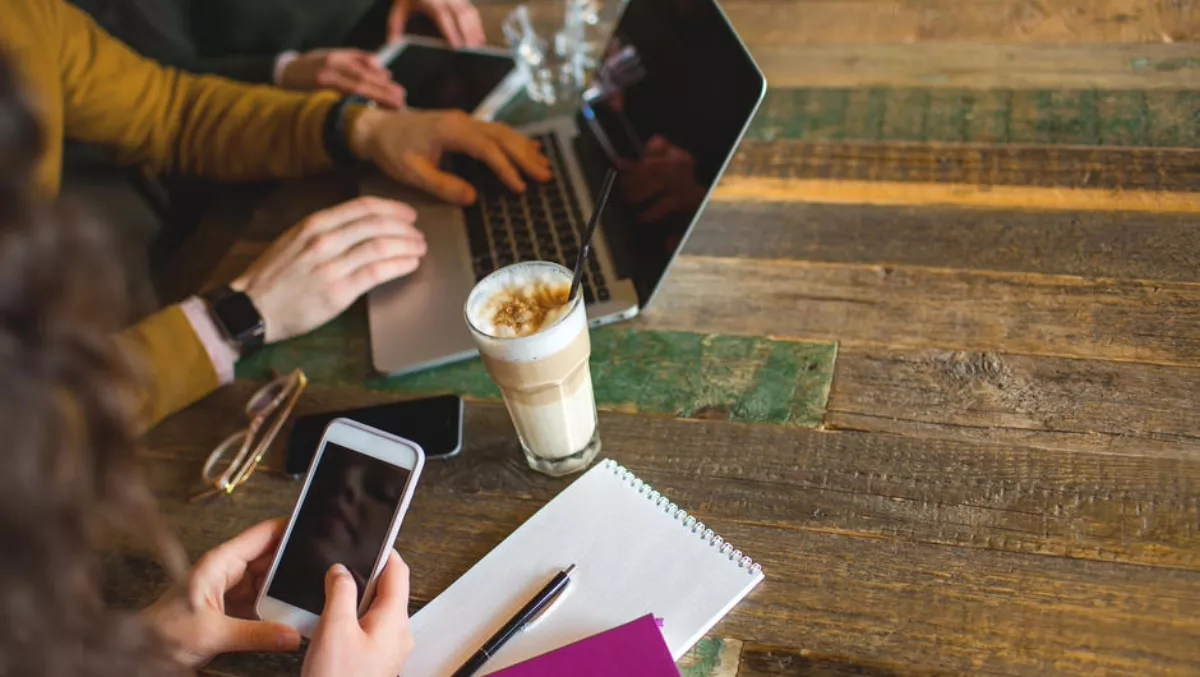 Exclusive: VMware on the new equilibrium of digital business
FYI, this story is more than a year old
Business applications are the core of the digital enterprise, the backbone, the lifeblood, and the type of access employees have to these applications can see a company either charge ahead, or stall.
A new study conducted by Forbes Insight for VMware analyses the impact of these business apps on employee and business performance, highlighting a connection between apps and increased revenue, improved staff performance, and a higher workplace morale.
The research, titled "The Impact of The Digital Workforce: The New Equilibrium of the Digitally Transformed Enterprise", surveyed 2,150 global CIOs and frontline staff in large enterprises on how the use, availability, and access to business apps are affecting their work and their companies.
Overall, the report indicates a significant difference in perception between CIOs and end-user staff when it comes to the role of apps in the business.
In the Asia Pacific and Japan (APJ) region, 39% of CIOs believe that they are deploying the apps their employees need, however, only 24% of APJ end-users believe they have access to the apps they need.
That means less than one-third of APJ end-users believe that business apps are readily accessible to employees on all devices.
This sense of disconnect between CIOs rolling out business apps and employees' ability to actually use these apps also extends to the IT department, says VMware ANZ's director of business mobility and end-user computing, Andrew Fox.
"One thing that jumps out, and it's a trend across all countries (maybe less so in China), is where the IT department thinks they are doing something good, but the end users say that's not what I want," explains Fox.
"That's really why we have so much shadow IT in developed markets. Line of Business are not getting what they want out of the IT department, which they need to drive the business forward, so they are going out and doing it themselves."
It's crucial that businesses address these concerns, especially in today's current market that's experiencing intense competition for skilled talent and employee retention.
With that, companies that leverage business applications are seeing a strong impact on workforce morale and job satisfaction, a trend that's particularly evident in APJ.
Apart from helping to improve human resources operations like recruitment, retention and onboarding, APJ employees said that apps are improving their job satisfaction and making their company a better place to work.
Respondents in India and China report the most dramatic improvements, with 42% and 26% strongly agreeing that apps have improved their work life, followed by Australia at 15%.
Productivity is also impacted by employee access to business apps with APJ end-users indicating that apps lead to significant reductions in the time they spend on manual processes.
Emerging markets like India (18%) and China (15%) saw a significantly higher reduction as compared to developed markets like Australia (13%) and Japan (13%).
This, in turn, sees an increase in workplace efficiency, with India reporting the highest rate of workplace efficiency improvement at 16%, followed by China and Japan at 13%.
Moreover, in less-developed economies, such as China and India, the adoption of highly-automated, user-friendly business apps is disrupting the old ways of work and enabling employees to leap ahead in productivity and efficiency.
VMware measured the impact of a recent digital workspace roll out on its own productivity levels to quantify the potential ROI.
"At VMware, we realised that providing single sign on for all apps, would take out a minimum of six help desk calls per employee per year, to a help desk to request a password reset," Fox explains.
"This translated into a saving of 23 full time staff processing help desk tickets a year across the business."
"This saving essentially paid for the implementation and provided an instantly measurable productivity benefit to the business."
"This is before you even look at things like onboarding new employees, provisioning news apps; by automating the digital workspace you get another leap in productivity."
Fox continues, "It eliminates all the wait time associated with logging onto individual apps. The revenue impact follows this increase in productivity, as it puts the innovation back in the hands of the individuals."
"People have everything they need, so they spend their time thinking about how they can do things better."
"One of the productivity gains VMware saw, was ingesting all the apps they already had which was around 300-400."
"Today it's up to 600, but they aren't necessarily the same 300 apps VMware started with. We were able to work out which apps were not being used, and which parts of which apps are not being used."
Fox adds, "It enabled us to decommission the apps which is costing us money to support, and to make our apps more efficient for end users."
These gains are also reflected in the report with APJ respondents believing that accessible apps can have a significant impact on the revenue growth of the firm.
On average, APJ CIOs across the board believe business apps are very important to increasing their overall revenue: APJ – 59%, Australia – 53%, China – 52%, India – 92% and Japan – 43%.
Overall, APJ companies that make apps available to employees when and where they need them reported higher performance at the employee- and enterprise-levels.
17% reduction in time employees spend on manual processes
16% increase in speed of decision-making
16% increase in team collaboration
12% increase in productivity
"Almost every CIO we talk to, quickly understands the business opportunity and wants to implement a digital workspace, as the business case is so compelling. The business case pays for itself."
"The other softer benefits, such as happier staff who are more committed to the enterprise, are the cream on top. Mostly we ask our customers, why haven't you done it yet?"
"A recent CIO of one of the largest listed companies in Australia recently answered, 'That sounds like complete nirvana, but I'm not sure we're ready to do that'."
"It's important to realise that it's not an overnight fix, it's a journey, and it can take multiple years to get to the nirvana."
"Government departments are early adopters, as they want to change both how they deal with both employees and citizens and are striving to provide a 'whole of government' experience."
"Also, governments don't have to go to a board and justify the risk. They are there to innovate for the benefit of society. To them this is no-brainer."
"The impact of the digital workspace in healthcare is also fascinating. The idea of a follow me desktop where they can tap into the patient data on any device in front of the patient via a lanyard."
"Enabling a healthcare professional to interact with patients in this way can be life-saving."
"In New Zealand, Health Alliance are running a pilot and demo to health boards across health departments, to thousands of healthcare employees, in an effort to secure budget for a rollout."
"Healthcare professionals are asking 'why haven't we got this yet?' and this is driving demand. We are seeing that across the board in health, everyone is going down this path."
Related stories
Top stories