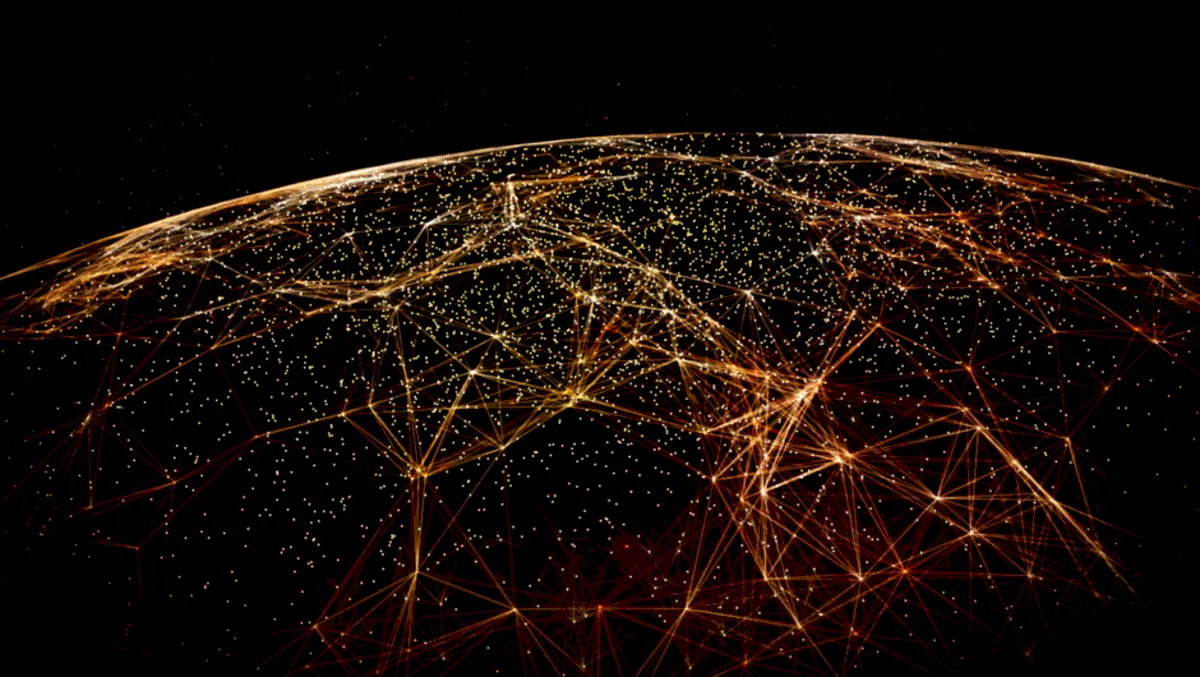 Exclusive: Why Australian enterprises are prime targets for malware attacks
Wed, 14th Nov 2018
FYI, this story is more than a year old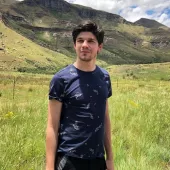 By Jacques-Pierre (JP) Dumas, Reviewer
Recently IT Brief had the opportunity to sit down with Nick Lennon, Country Manager for Mimecast to discuss why Austrailian businesses need to be ever vigilant against malicious actors.
To start off with can you tell me a bit more about how Australia stacks up against other countries in terms of cybersecurity competency and awareness? We are broadly seeing that Australian organisations' attitudes towards cybersecurity aren't matching up to the rapid evolution of cybersecurity threats.
Only 37% of Australian organisations, compared to 38% of global organisations, rank training staff in risks as the most important measure to protect against email-borne and cyber-attacks according to the latest Mimecast State of Email Security report.
Cybersecurity awareness and training have also traditionally been viewed as a 'check-the-box' action for compliance purposes, with only 14% of Australian organisations continuously training employees to spot cyber attacks.
What's telling, is that since the introduction of the Notifiable Data Breach (NDB) scheme earlier this year, around two Australian companies are suffering from data breaches every day. According to the latest OAIC report, malicious or criminal attacks were the cause of 59% of notified data breaches, with human error responsible in 36% of incidents, most often the result of emailing of personal information to the wrong recipient.
The government has led a number of promising initiatives to improve our performance as a nation. In 2016, the federal government invested $230m into the Australian Cyber Security Strategy, which focuses on 5 key areas including ensuring Australia becomes a Cyber Smart Nation. This has resulted in stronger tertiary programs and community initiatives such as Stay Smart Online that continue to promote awareness.
However, much like the rest of the world, there is a cybersecurity skills shortage in Australia. Earlier this year, it was revealed that Australia only has 7% of the cybersecurity expertise it needs. This significant shortfall leaves Australia vulnerable to attacks.
Why do you think Aussies are such soft targets for cybercriminals? Australians are connected, comparatively affluent and are known to pay the ransoms demanded by cybercriminals. In fact, SMEs are nearly twice as likely to pay a ransom demanded by cyber criminals when compared to counterparts offshore, even though paying is known to encourage further attacks.
It's by no means a certain indication of the scale of the loss businesses face, but its notable that the Australian Competition and Consumer Commission (ACCC) has reported that scams involving email contact accounted 31% of all that took place throughout the broader community at an estimated loss $17.4 million. The amount reported lost to phishing scams alone between January and August 2018 this year was close to $500,000, the ACCC reports.
We also find that the Aussie 'she'll be right' attitude is a key influence on our approach to cybersecurity. We don't think cybercriminals will target our businesses; that it can't or won't happen to us. But it can and it does. What many businesses fail to recognise is that cybercriminals do not discriminate, and being a target these days is not a matter of if, but when you'll be impacted either directly or indirectly by cybercrime.
This sentiment may in part stem from our time zone, in proximity to the rest of the world. Australia has sidestepped the full impact of high profile ransomware attacks such as WannaCry and NotPetya in recent years, with Australians having clocked off for the day or weekend while the northern hemisphere works overtime to mitigate damage and deploy fixes.
Our proximity in terms of distance does, however, make us a lucrative target for malicious activity. With bad actors far from the reach of local law enforcement, the risk of prosecution is extremely low.
When we look at cyber attacks, why is phishing such a common issue in Australia? As a nation, we are well connected via technology both personally and professionally. Culturally, we are a western society consuming the same brands as similar, English speaking, larger markets such as the US and UK. These similarities also mean Australian consumers and businesses are the ideal test case for attacks before cybercriminals launch them at scale into these larger markets.
Our broadly relaxed attitude is reflected in our online behaviour, and we see this carry over into online security practices. Statistically, we are also a "click-happy" nation, willingly opening links and clicking on content without second guessing credibility.
We also unwittingly give away generous amounts of personal data. Whether it's through social media, email, LinkedIn or another platform, there is a vast lack of awareness of the repercussions of these actions.
There is also the common misconception that protection from cybercrime automatically exists, particularly when it comes to email. For example, many assume that our email providers or our employers are responsible for protecting us from malicious actors, which is not necessarily the case.
This may go some way to explaining Kaspersky Labs analysis of phishing attacks in August, with Australia displacing Brazil, the UK and Canada to become the world's most-targeted country for phishing attacks. Overall volumes increased by 62% month-on-month with Australia targeted in 24.4% of all attacks.
What are some steps businesses can take to better equip employees against cyber threats?
The main step businesses can take to better equip employees is to implement a personalised cyber security awareness training program.
A cybersecurity awareness training program, that employees will actually pay attention to and remember, is essential. Most security training doesn't resonate, generally because it is seen as a matter of compliance – another 'checkbox', rather than a meaningful, and extremely necessary business practice.
Cybersecurity is also often viewed primarily as an IT department problem, with individuals not understanding the security risk that their own actions can pose. Emails from the Security team are often ignored. Mandated quarterly LMS based training is largely ineffective.
Employees will "just get through it" and retain almost no learnings. How many employees will leave the video running in the background so the LMS registers training completion, while in effect there is zero change to behaviour? Smaller but more regular and meaningful engagements with punchy relevant messaging are key.
Personalisation to contain a WIIFM element is crucial. Get employees to bring in their personal laptops for evaluation for security, and talk about using strong and different passwords for each personal application.
This is where educating employees about the risk of human error in data breaches is vital, but to do that, organisations must engage their employees in training.
Why is it important for Australian businesses to start taking cybersecurity more seriously? It critically important for Australian business to start taking cyber security more seriously. Cybercrime has shown no sign of slowing down. The volume of attacks is increasing and becoming more sophisticated.
Every day there are around 46,000 new phishing sites created. Each of which is active for a period of 4 – 8 hours before they are noticed and shut down.
Cybersecurity is now recognised as being in the top three risks for most developed countries. When you drill into the business community in any country it is now a top concern.
We need to take cyber resilience and security more seriously not only within our organisations but across our entire supply chains so that we also don't become a pathway for attackers. The stakes are also getting higher with attackers now going after critical infrastructure and organisations.
Today, organisations are so interconnected that it has become bad business not to invest appropriately in good cybersecurity. The reputation risk is prohibitive. And because we are so connected, success against cybercrime cannot be an individual pursuit.
It requires a herd mentality where individuals using best of breed technology benefit from a global approach to cybersecurity. By all organisations and individuals becoming stronger in cybersecurity, and a key part of this is having impactful awareness training, we all benefit.