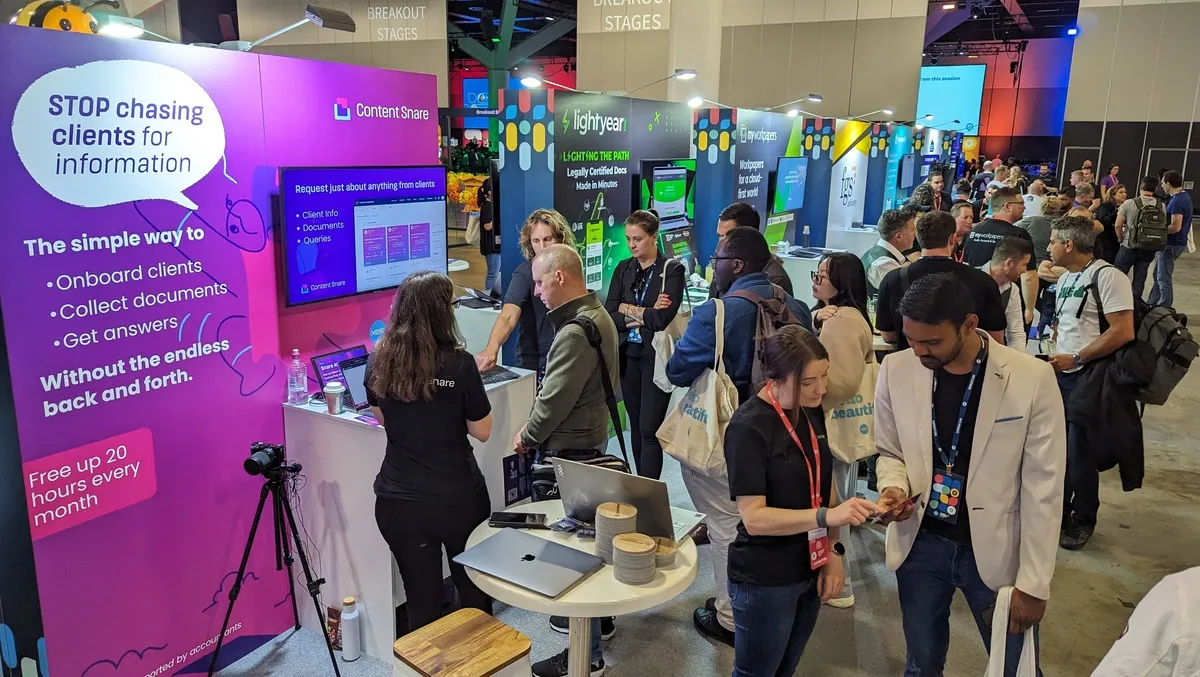 Exclusive: Why Content Snare continues to get positive feedback
Thu, 7th Sep 2023
By Tom Raynel, Managing Editor
Content Snare is a software product that makes it easy to get information from clients without the email back-and-forth. Operating since 2010, Content Snare began in 2016 and was a global solution from the start.
With customers all over the world, the company is currently focussing on Australia, New Zealand and the UK and has been for around two and a half years. This is achieved thanks to a fully remote team not confined to one region, in part with ten full-time and several part-time contractors.
To learn more about the company and what they do, TechDay spoke with James Rose, the Founder and Director of Content Snare.
What is Content Snare known for?
Of course, it's Content Snare itself. It's used by over 1300 companies to gather information from their clients.
The process of collecting documents from clients, or just getting them to answer questions, can destroy an organisation's productivity. Even asking for a few documents can create manuscript-length email trails going back and forth trying to get them to provide the right file or answer something correctly.
This problem exists in just about any process where someone relies on a client to provide information. Typical use cases include:
All industries: Client onboarding.
Accounting & Bookkeeping: End of year tax documents, Onboarding, General queries.
Marketing: Onboarding, Website content, Marketing assets.
In just the last few months, Content Snare also made live highly requested integrations specific to accountants and bookkeepers, including Xero Practise Manager and FYI. These integrations will expand the support available to Content Snare's users.
"We're incredibly happy with the reception Content Snare has been receiving among the accounting and bookkeeping community," says James Rose, Founder and Director, Content Snare.
"Feedback has been overwhelmingly positive, which has translated into a steady flow of new customers. Because of this, Content Snare has seen around 60% growth over the last 12 months, during a period of economic uncertainty."
As for how the company utilises artificial intelligence, Content Snare's first AI features went live in August this year. The features make it easier than ever to create live questionnaires or document checklists for clients to complete.
Content Snare's Smart Request feature allows users to paste in a list of questions, and the company's AI will automatically categorise and build the request, ready to send to clients. Users can also describe the process they want to create, and Content Snare will suggest the questions they should ask clients to be able to deliver that service.
Who are Content Snare's customers, and do you operate in the channel?
Content Snare has customers from more than 20 industries. These include marketing agencies, legal, HR, events and more, but the company is focused on accountants and bookkeepers. They get really excited by what Content Snare is offering, and it's able to save them a lot of time & headaches.
One of the key challenges facing Content Snare's customers is having to chase clients for information. If you email a client asking for ten things, they'll only reply with 6 and 3 of those won't even be the right document. The ensuing back-and-forth is a tremendous waste of time and causes frustration for both employees and clients. Content Snare is seamless and is determined to help solve these frustrations for its customers.
It's more important than ever to provide an excellent client experience, as it helps businesses stand out from their competitors. Accountants and bookkeepers seem to have honed in on this in the last few years. Content Snare's core focus is making it easy for clients to provide information, so it fits in well.
As for whether COVID-19 has hindered Content Snare's customers, it's actually probably helped. It's become more common for companies to be completely paperless now, which means a solution like Content Snare is able to collect everything they need. Before, there might have been some paper involved, but less so now.
When turning to the channel, the typical way Content Snare works with technology partners is by integration. Integrations add significant value to its users by automating processes that would otherwise be done manually. Content Snare doesn't have formal agreements in place but may refer customers between partners, sponsor events or deliver joint webinars.
"Our core focus is making it easy for clients to provide the information you need from them. We're usually competing with client portals or email, which are often confusing for clients and can get messy," adds Rose.
"By reducing friction for clients, we're able to improve response rates and help our customers get accurate information from their clients faster than ever."