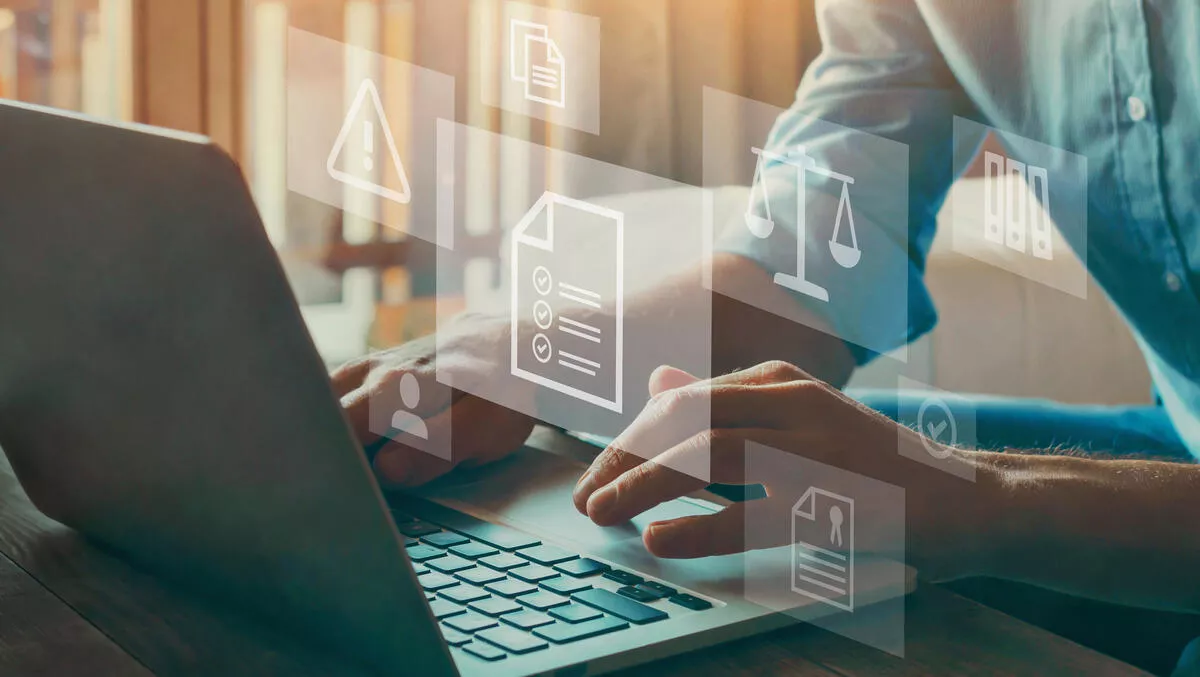 Five ways to strengthen client relationships
FYI, this story is more than a year old
Competition is constantly intensifying. Customers are highly informed, so organisations need to use the client experience as a chance to stand out. It is no longer sufficient just to have a great product or service; clients today expect an excellent customer experience, and they will constantly evaluate how well businesses deliver this.
All organisations have a client engagement process for their products or services that they need to manage end to end. The process will vary in complexity from business to business; however, at its absolute core will involve the following four stages:
An offering: this could be software, hardware, a physical product, knowledge and expertise, or a mix.
Interested potential clients: an existing customer or new client.
Engagement and communication: documents and information that will need to be captured, created, stored, and shared.
The client is won and onboarded.
Clients' expectations remain high during the entire process, and companies must ensure each stage of the process is consistently positive. Two elements impact the client experience across the four stages: document management (which covers all the information relating to the client and their case) and workflows that enable process automation and task management.
Document management impacts the client experience even before employees interact with them and beyond becoming a customer. Document management is required to manage documents associated with the product or service, such as marketing, sales, and finance. This information can then be shared with the client at their request, so it must be easily found.
A customer relationship management (CRM) system may be needed to capture a client's initial information to begin their case or project file. At this stage, the client may want a non-disclosure agreement (NDA) agreement in place before exploring the offering further.
During the engagement, the provider is corresponding with the client via emails or phone calls. Documents are created, stored, exchanged, and reviewed. Decisions need to be captured as internal and external parties become part of the process and communication becomes complex. Documents and information on what has happened throughout the process is recorded. This information will need to be surfaced easily to make informed decisions about the client.
All these documents will need to be shared internally and externally, edited, collaborated on, or simply found to answer client queries. Because most companies have many systems for storing documents and client information, it is no surprise that 93 % report that they cannot find some documents because they have been poorly named or filed.
Companies turn to document management to surface information quickly, collaborate efficiently, and keep clients happy. However, more than half of organisations (52%) say they store content across four or more systems, which means it is very difficult for individuals to find and access the right information when they need it or keep track of the content as it moves through the organisation.
In the client onboarding example, a contract needs to be reviewed before it goes to the client. It is drafted and stored correctly with the right security permissions; however, it is hard to know if the document has been reviewed or if the reviewer is aware of the deadline. This can only be rectified with the appropriate workflows.
Workflows control and automate the flow of information and associated processes as it moves through an organisation. These could be automated notifications when certain activities are completed, review and approval requests, or simple deadline reminders. The complexity of the workflow will vary based on the business needs; however, the aim is to remove inefficiencies and ensure processes are adhered to and followed promptly.
Successful workflows require users to find the correct information, use the right versions of documents, and have the right access permissions in place. However, 73% of knowledge workers say they do not have clear guidelines regarding how a document should be stored or labelled. If document management is not used alongside workflows, it is difficult to store the document correctly, avoid multiple versions, or use the correct permissions to protect the document.
Document management and workflows are helpful tools; however, there is a large degree of crossover between the two. If they are not connected, inefficiencies are unavoidable. The real value is in achieving the combination of the two, establishing efficient processes internally that improve the client experience. This includes:
Achieving a complete view of a client case in a single place
Automating repetitive client engagement processes that adapt to their journey
Empowering self-service, keep clients happy and informed at the same time
Providing longstanding personalised customer care
Learning and getting insights from data.

How organisations can get started on combining document management and workflows
Discuss the possibilities with the IT team: Understand what tools are in place for document management and process automation. Explain to them exactly what needs to be achieved and how they can help. It could be as simple as IT using if-this-then-that statements, or they could kick off a project to explore more capable tools that can achieve the business's goals.
Never forget the importance of integrations: Investigate how well integrated current systems are. For example, are the tools being used to manage documents and automate processes talking to one another and the other systems? If the answer is no, is this because it will entail a lengthy migration process?
Human intervention is always important: Simple processes can easily be automated without needing someone to look at them each time; however, do not overlook this in more complex processes. Know where exceptions can occur and keep a degree of flexibility to figure them out.
Look from the inside out: Part of implementing a document management and workflow strategy will include reviewing and improving internal processes. Do not lose sight of the fact that this will trickle down to customers as well. The less time spent on processes internally, the more time the team will have to delight clients.