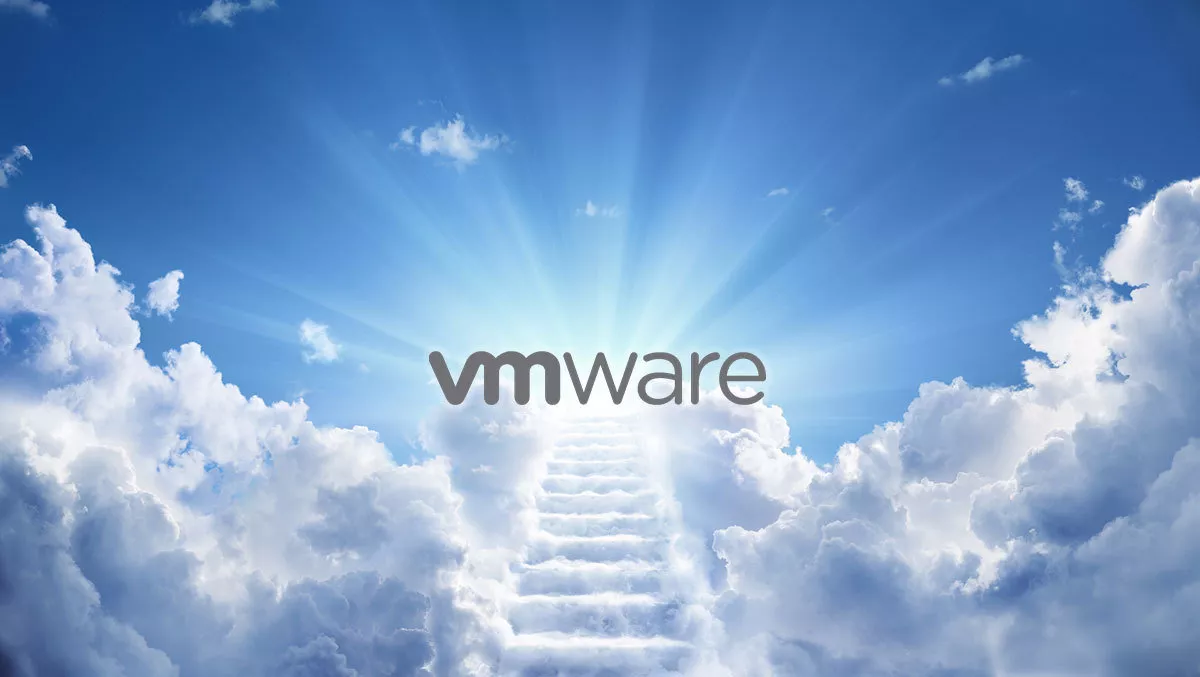 Five winning strategies for VMware in 2019
FYI, this story is more than a year old
We look at five critical drivers behind VMware, and its partners' momentum in 2019.
1) HCI is growing fast
Hyper-converged infrastructure (HCI) promised to save organisations money and drive simplification. It has been tremendously successful in recent years, and the trend isn't going to stop.
In an HCI environment, organisations don't need to buy expensive storage area network (SAN) appliances, plus much time is saved when configuring, deploying, managing and later replacing servers and storage.
The HCI market is forecast to grow over 30% per annum for the next four years.
VMware is management software that drives most of the advantages of HCI and is partnered with all of the key hardware vendors, including Fujitsu, Hitachi, HPE and Lenovo.
"We are successful with vSAN in the HCI category, because of our partnerships," says VMware, VP, Products, Storage and Availability, Lee Caswell.
VMware also has over 500,000 vSphere customers but only 20,000 vSAN customers, so a huge opportunity remains for the vendor to cross-sell vSAN to existing customers.
VMware has a unique value proposition in the HCI category and will continue to win customers in 2019.
2) Cloud-like flexibility
Enterprises continue to move more workloads to the public cloud according to almost every source.
Whether customers are moving all of their workloads to the public cloud or just a part, their expectations have forever been changed.
They expect from vendors the same level of simplicity and flexibility as they experience with the public cloud. This is both from a deployment and a billing perspective.
At the same time, automation is seen as key to saving IT departments money and enabling them to focus on higher-impact digital transformation and customer experience projects.
VMware is the software glue that enables this simplicity, flexibility and automation. The vendor is in a unique position, that is nearly unrivalled.
"As an industry, we didn't realise how difficult it was for customers to move to the public cloud. We have addressed this and are providing customers with a seamless path to any cloud of their choosing," says VMware, SVP/GM Cloud Platform, Mark Lohmeyer.
They have for several years been focused on a strategy of delivering any application, on any device and on any cloud.
Whether deployed on-premises or in a public cloud, in 2019 more workloads will be virtualised and VMware will continue to win.
3) Redefining cybersecurity
VMware CEO Pat Gelsinger believes that cybersecurity is fundamentally broken. He believes there are too many vendors, too many bolt-on solutions and that they are sitting at the wrong part of an enterprise's datacenter.
In recent days the company announced its intention to acquire Carbon Black.
Carbon Black is a cybersecurity vendor with a focus on the use of artificial intelligence and machine learning.
This complements VMware's existing work in software firewalls, which in the industry is known as micro segmenting.
"We think of security as a very adjacent move. We want to build in a base level of security across our platform," says Gelsinger.
VMware is uniquely positioned within an organisations infrastructure at the hypervisor layer. They see this as an opportunity to provide built-in cybersecurity features instead of a bolt-on approach commonly used now.
With the Carbon Black acquisition and it's unique security position in the datacenter, VMware will win customers in 2019.
4) Their new influencers
Customer and digital experience are driving wholesale change in many enterprises and industries. This is often described as digital transformation.
This, in turn, has driven significant change in IT departments. Customer experience is now a key factor in many IT projects.
As a result, developers have risen in importance inside the IT department.
"Developers have become really important influencers when it comes to IT infrastructure," says Lohmeyer
VMware has recognised this and is stepping up its engagement with the developer and open source community. A key part of this is its intention to acquire Pivotal, a leading platform, toolset and methodology for software developers.
This builds upon its acquisition of Bitnami, which is a familiar library of packaged applications used by developers.
It has also become a significant contributor to the open source community in several high profile projects.
Over 5 million developers globally now part of a VMware programme, many of which will drive infrastructure decisions in 2019.
5) Kubernetes
There appears to be a significant shift in the way that applications are going to be deployed in the coming years.
Kubernetes and containers are a core part of this change.
Containers are smaller and lower level than VMware's traditional virtual machines.
Bravely, VMware has bet the farm on this transition with Project Pacific.
Project Pacific will see Kubernetes containers running natively in VMware's core virtualisation software vSphere.
"Organisations are seeking a partner to meet them where they are today and guide them as they move to modern applications," says VMware chief operating officer Products and Cloud Services, Raghu Raghuram.
"We're positioned to help customers succeed along each step of their journey—building their applications with the addition of Pivotal's developer platform, tools and services; running their applications with the groundbreaking Project Pacific which will transform vSphere into a Kubernetes native platform; and managing their growing Kubernetes footprint across environments from a single control point with VMware Tanzu Mission Control.
Embracing Kubernetes will reposition VMware and keep it at the heart of IT infrastructure in 2019.