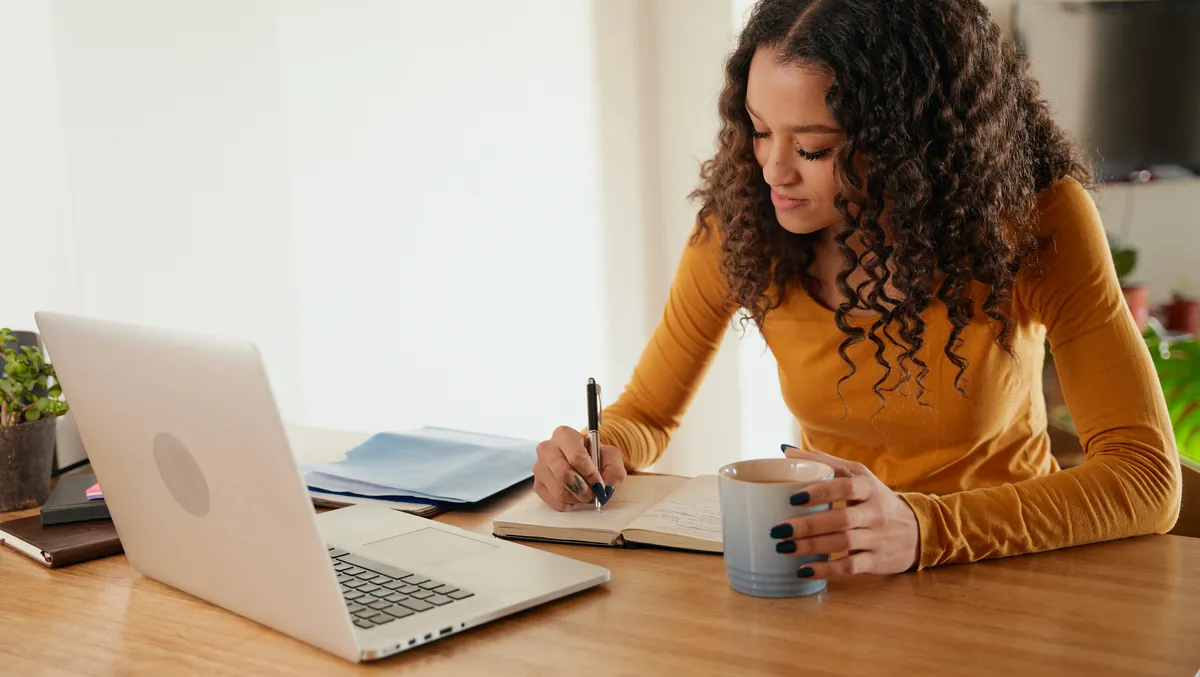 Flow on effects of remote working benefitting Aussie workers
FYI, this story is more than a year old
People management platform Employment Hero has released the findings of its 2022 Remote Work Report, highlighting the flow-on effects of remote working for Australian employees and how it has helped soften the blow of excessive costs of living, rising interest rates, and the housing crisis.
The report surveyed 1,000 knowledge workers across Australia, whose jobs require them to work predominantly on a computer or with documentation rather than be physically in a specific location.
The 2022 Remote Work Report revealed 78% of respondents said working remotely at least some of the time is better for reducing the cost of living. This is a critical finding given 51% of workers surveyed have a second income stream, and 24% have a second job or side business venture, a testament to how many Australian employees are battling with rising costs.
The report highlights how the rising cost of living disproportionately affects younger Australian employees, as millennials make up most Australians with a second income stream or side hustle. According to the findings, millennials are 27% more likely to have investments in stock and/or cryptocurrency, 67% more likely to have a second job or side business, and 28% more likely to have property investments. On the other hand, knowledge workers aged 55+ are 28% more likely to have no other income streams.
Against this backdrop, it is no surprise that 50% of hybrid and remote workers would consider quitting their jobs if their employer directed them to return to the office full time. Millennials are 61% more likely to say they'd quit. Moreover, four out of five (76%) of workers said they would consider a remote work position when job hunting.
The report shows how remote and hybrid work prioritises work-life balance, protecting mental health and high productivity levels. 47% of respondents agreed hybrid working is better for their work-life balance, with 46% stating that it is better for their mental health and 37% agreeing it improves productivity levels. Additionally, 34% of respondents stated remote working is better for work-life balance, and 28% said remote working is better for their mental health. Notably, working in the office full time was seen as the least beneficial arrangement for work-life balance and mental health.
Delving deeper, the Remote Work Report uncovered that hybrid and remote work also positively impact marginalised groups, creating more equitable employment and protecting them from workplace discrimination. The flexibility of remote working also opens up various career opportunities for people with disabilities or those unable to commute to the office due to their geographical location.
The report highlights that remote work may have provided momentary relief among those who have worked in a toxic environment, with 51% of workers from marginalised groups saying that workplace culture improved while they worked remotely. In addition, 66% of workers from marginalised groups agree that remote work protects them from discrimination in the workplace.
Regarding workplace discrimination, it is clear there is room for improvement in Australian businesses, with 61% of workers from marginalised groups agreeing they had experienced discrimination at work. While it will take time to resolve workplace discrimination completely, employers can acknowledge and support employees experiencing discrimination by providing remote and hybrid working opportunities while implementing long-term strategies to remove workplace toxicity.
"The writing is on the wall for employers who have a choice when it comes to providing remote working arrangements," says Alex Hattingh, Chief People Officer at Employment Hero.
"There is evidence that remote work provides benefits that an office attendance mandate simply cant match. It is important to care about employees' financial health and overall wellbeing in the current economic climate, and one of the ways to do this is by giving trust and freedom," she says.
"With the cost of living situation worsening, embracing hybrid and remote work makes sense for a happy and productive team - which all businesses aim to achieve.
"Our latest report supports this as 78 per cent of knowledge workers agree that these arrangements help to ease the cost of living. The icing on the cake of giving employees the option of flexible work conditions is that they will thrive more from both a mental health and work-life balance perspective," says Hattingh.
"In saying that, working from the office some of the time is not without value," she says.
"According to our research, some employees still see the benefit of working in an office environment, with 37% of employees stating that their productivity levels are better when working in a hybrid environment and 33% saying their productivity benefits from working in the office."
Hattingh says with the future of work undeniably hybrid and remote, employers need to look at how they can better support their teams to work to their full potential in each of these spaces.
"This includes providing employees with extra training, career development, and social inclusion strategies to ensure all workers, particularly those from marginalised groups, aren't disadvantaged in the long term," she says.
"By listening and providing support to your employees, you get to ensure that their self-fulfilment needs are met - this is the way to pave success and happiness in your business."