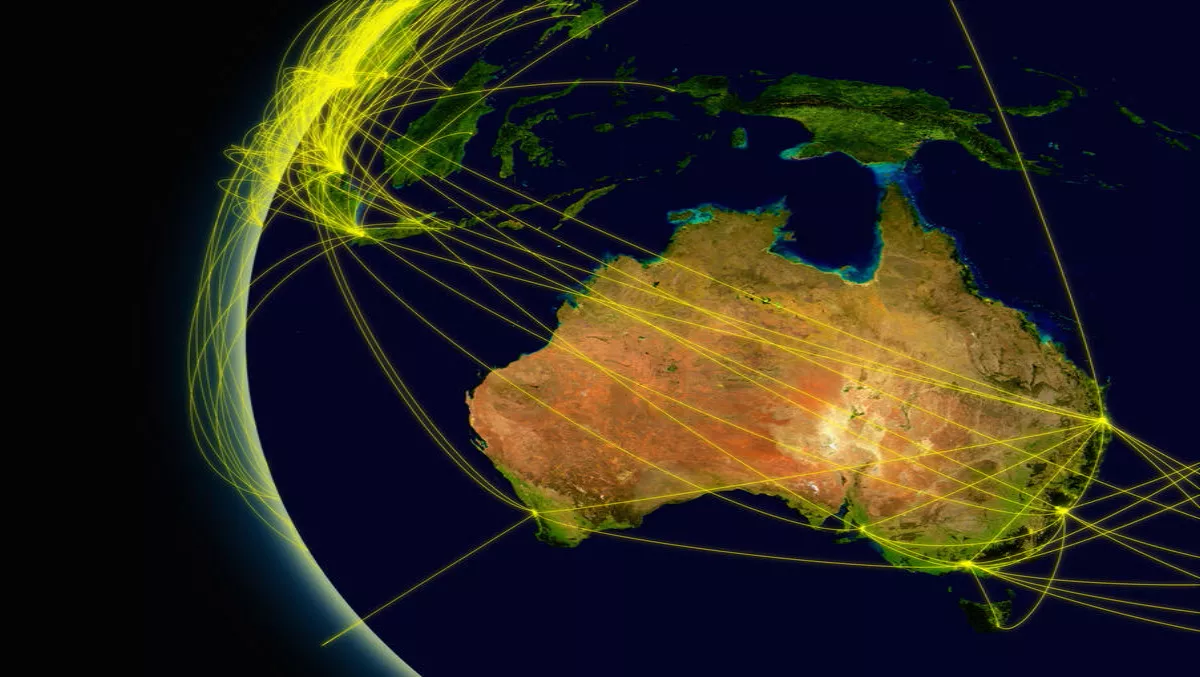 French company fuels Aussie digital transformation with Microsoft
FYI, this story is more than a year old
Sodexo is a facilities management company with headquarters in Paris and operations in 84 countries around the world. Founded in 1966 in Marseille, the company has recently unveiled plans to undergo a digital and business transformation.
Australia will be the first country to experience the initiative.
Sodexo in Australia employs over 4000 people across a range of integrated service lines including catering, facilities management, concierge services, security and hospitality services in corporate, healthcare & seniors, education, justice and energy & resource segments.
To kick start this digital transformation, Sodexo picked up several Microsoft solutions, including Azure and Dynamics 365. In additiona, Sodexo is also fuelling a movement toward mutualisation.
Like many Australian organisation undergoing digital transformation, Sodexo says they have already seen benefits from the initiative. According to Sodexo, this strategy has saved clients tens of millions of dollars in the start-up phase.
Sodexo's services reach a wide range of enterprises, including miners, schools, offshore oil rigs, aged care facilities, prisons and corporate environments.
In Western Australia alone Sodexo transports more than 6,000 workers to and from their work each day; over 18,000 meals are cooked and consumed daily; 16,000 rooms are serviced; and around 23,500 smoke detectors are managed and maintained.
The deployment of Azure and Dynamics 365 replaces a series of standalone and siloed computing systems. The integrated cloud-based solution aims to ensure that Sodexo personnel and clients have secure access to information and real-time support.
The digital transformation also allows Sodexo to roll out its 'mutualisation' strategy. This business model allows clients to sign up for a broader range of integrated services, and Sodexo and the client share in the resulting efficiency dividend.
The success of this mutualisation strategy depends on Sodexo's management having streamlined access to accurate and granular data that allows services to be optimised rapidly to meet changing client needs or expectations.
According to Dan Hookham, Velrada director, Sodexo's original global plan of build equivalent functionality from standalone solutions would have required integration of 20 to 30 different systems, and injected immense complexity and brought significant cost.
Hookham says that to build the new platform that way would have taken at least two and a half years instead of the six months that the Azure alternative required.
At the same time, Sodexo says that they benefit from Azure's global reach, security, scale and resilience, which are essential to its global ambition.
Sodexo aims to deploy Dynamics 365 to underpin its customer service and field services, and form the foundation for a secure cloud-based client portal for end-user self-service, feedback and status updates.
Sodexo has also deployed Azure machine learning, predictive analytics via Power BI and Azure's IoT Hub.
Sodexo's first IoT initiative introduces the use of sensors to automate and streamline water treatment inspection.
This initiative will mean instead of sending staff out for a routine check, personnel are only deployed when an anomaly is identified or forecasted by predictive analytics, saving money and time.
Paul Bean, Sodexo's Mining Asia Pacific CEO, says Sodexo wants to automate as many routine tasks as possible; from water inspection to air conditioning servicing, or managing 300 buses and their drivers spread over an area the size of California.
According to Bean, "many organisations work to traditional measures like cost of labour or the cost of raw materials. This system allows us to go deeper and understand where efficiencies can be delivered through integrating services more, or in some cases less."
Bean adds, "the system is a component that enables those savings and efficiencies to be made – it's not the only component, but it is an important component and it's the difference to me from being able to make a 10 per cent saving and a 15 to 20 per cent saving for a client.
"Information is king and if you haven't got the empirical data then every decision you make can influence positive or negative cost result
Bean says that this gives the company certainty, "I talk in the business about which levers to pull. Well, the technology delivers a clearer understanding of the impact of change. We can analyse the financial impact on us and the client if we change a route or a schedule.
"As the system matures and the data provides a richer output – then the efficiencies and opportunities for optimisation become stronger and pretty dynamic."
"When the client's world changes, we are able to change with it and predict with reasonable certainty what the impact will be on them and us."
Related stories
Top stories