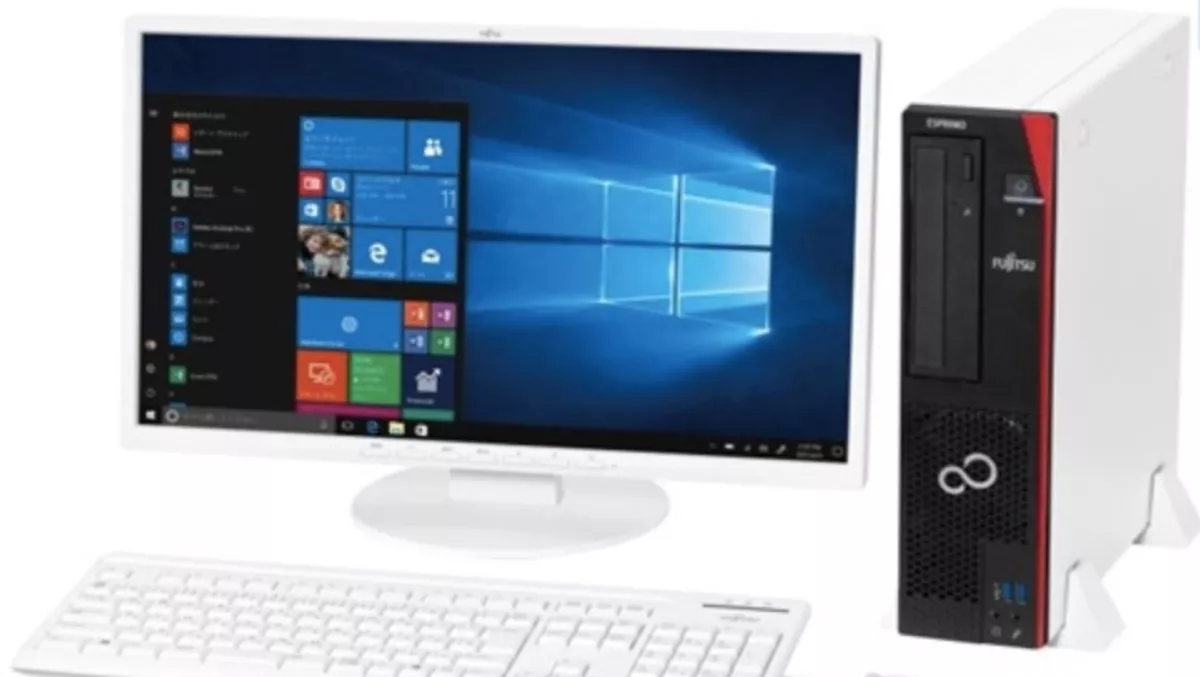 Fujitsu releases three new D Series enterprise PC models
By Jacques-Pierre (JP) Dumas,
Wed 30 May 2018
FYI, this story is more than a year old
Fujitsu Limited and Fujitsu Client Computing Limited announced the release of three new D series models in the Fujitsu Desktop ESPRIMO lineup of enterprise desktop PCs manufactured by Fujitsu Client Computing.
All of these models are equipped with the latest processor, the eighth-generation Intel Core family of processors, and the operating system Windows 10 April 2018 Update.
The new models are being rolled out from early July.
In addition, in its line of PC displays, Fujitsu Peripheral Devices Displays, it is newly releasing DISPLAY B34-9U LED, a 34.1-inch, high-definition, ultra-wide, curved display.
ESPRIMO D958/T is the highest-end model, using Intel vPro technology and offering excellent power efficiencies.
ESPRIMO D588/T is a multi-function model built for use in healthcare facilities and 24-hour continuous run times, offering a range of features, including support for tolerance standards for electromagnetic interference and static electricity.
ESPRIMO D558/T is an entry-level model with superior cost-performance.
With the offering of these three models, Fujitsu will support the business of customers in a wide variety of industries.
Standard memory has also been increased from 2GB to 4GB.
In addition, as a new custom option, Fujitsu is offering a USB guard add-on, which physically seals all USB ports on the PC.
This strengthened security measure prevents cyber-attacks and data leaks resulting from unauthorised connections.
The ultra-wide DISPLAY B34-9U LED, a 34.1-inch, high-definition (3440 dots x 1440 dots), curved display, with a screen aspect ratio of 21:9, enables users to work on multiple documents on a single display, as three A4 documents can be lined up side by side, allowing work to be performed smoothly.
In addition, the curved screen reduces reflections of outside light, improving visibility on both sides.
Because up to 1.074 billion colours can be simultaneously displayed with a DisplayPort, it is ideal for creating or editing detailed image colours.