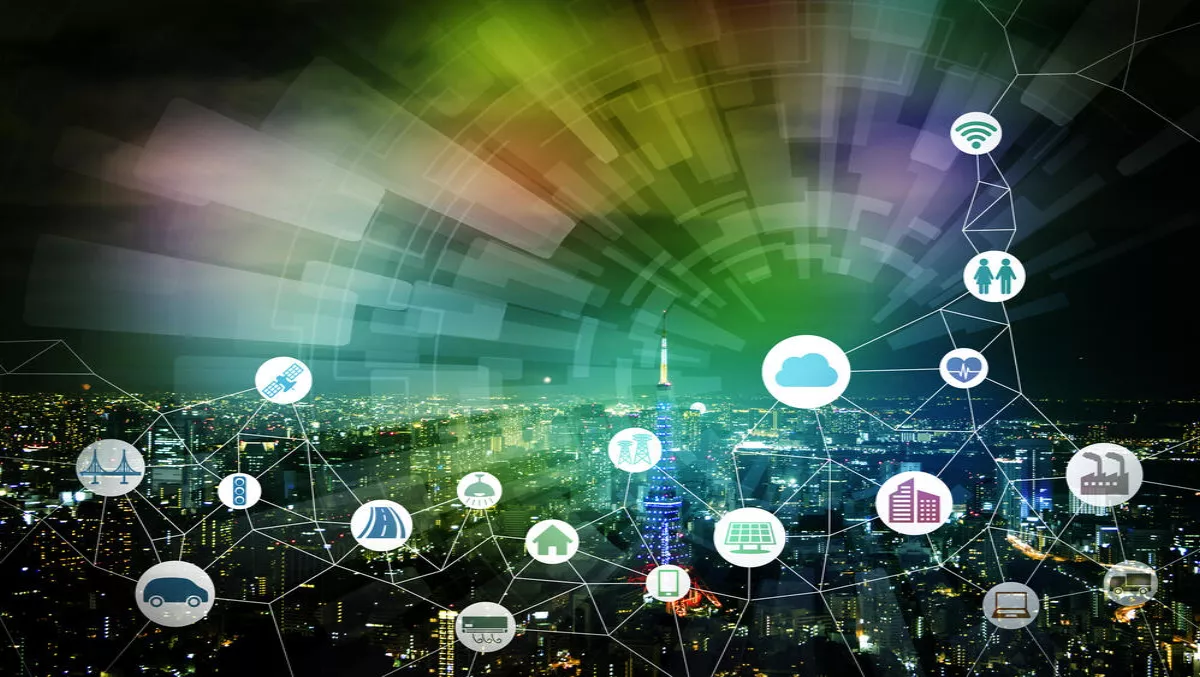 Fujitsu rolls out world's smallest, battery-free IoT sensor
By Julia Gabel,
Tue 5 Dec 2017
FYI, this story is more than a year old
Fujitsu Laboratories has developed a new Internet of Things (IoT) sensor.
The sensor, which is the world's smallest sensor device supporting Low Power Wide Area (LPWA) that does not need batteries, wirelessly transmits data to the cloud several kilometers away.
The sensor is implemented using Sigfox, a LPWA standard. It can achieve high power efficiency by controlling signal transmission timing based on the temperature variation measured by a temperature sensor.
This makes it possible to reduce the required energy storage elements for signal transmission by half, which, in turn, has enabled Fujitsu Laboratories to miniaturise the device to a size of 82x24x6 mm.
In a test, Fujitsu Laboratories confirmed that the sensor could transmit the collected temperature and humidity data to a Sigfox base station that was about 7 km away.
Another notable feature of the sensor is that it eliminates the need to replace batteries as it uses solar cells instead.
In the announcement, Fujitsu Laboratories states, "In IoT systems, information collected from multiple sensors installed in the field need to be transmitted to and analysed in the cloud, and LPWA has been gaining attention as a wireless technology that can directly transmit data to the cloud with low power consumption across a wide area."
Yoshihito Kurose, president, KYOCERA Communication Systems (KCCS), comments, " As the utilisation of IoT is expected to continually increase, KCCS predicts that solutions utilising the low power consumption feature of the Sigfox network will be developed in a variety of industries."
"KCCS believes that Fujitsu Laboratories' development of a sensor device, which does not require battery charging by way that device operation is enabled by a solar battery, will promote the use of Sigfox not only in Japan but around the world."
"As the Sigfox Operator in Japan, KCCS is working with Fujitsu Laboratories and other partners to enable everything to be connected to the Sigfox network and is contributing to the creation of a safe and pleasant society."