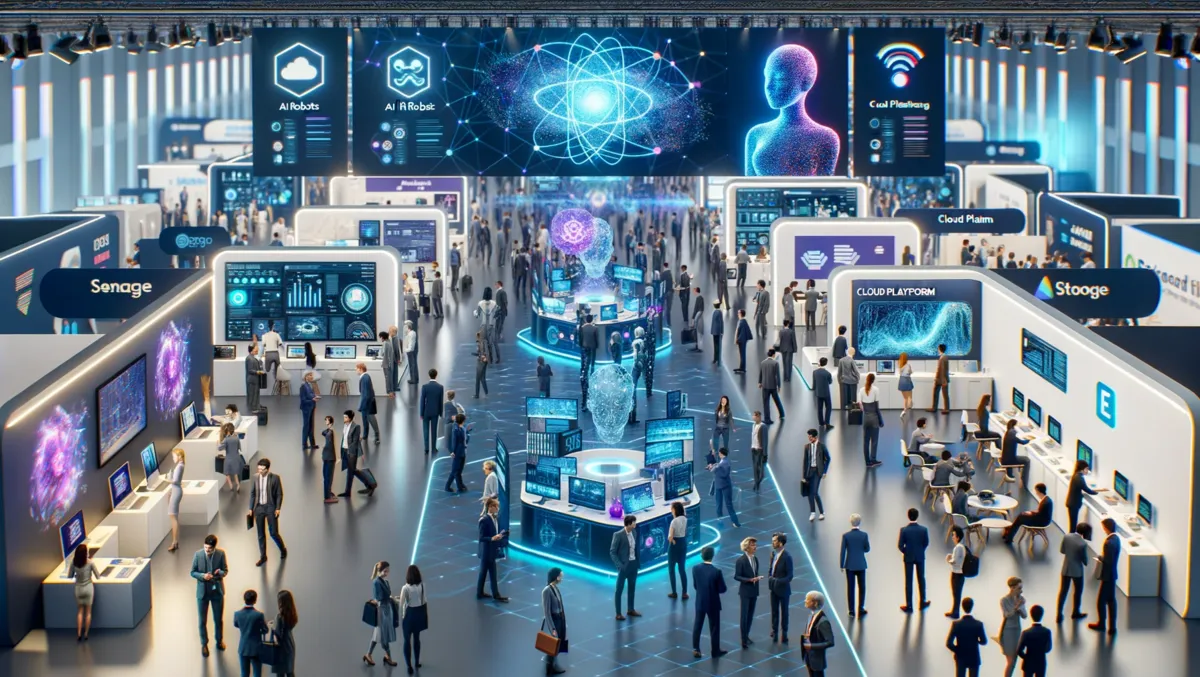 Gartner reveals top 10 strategic technology trends for 2024
Gartner has unveiled the top 10 strategic technology trends for 2024. These innovative trends include democratised generative AI; AI trust, risk and security management; AI-augmented development; intelligent applications; an augmented-connected workforce; continuous threat exposure management; machine customers; sustainable technology; platform engineering; and industry cloud platforms.
Bart Willemsen, VP Analyst at Gartner, spoke to the need for effective strategic planning in the face of ever-evolving tech and socioeconomic uncertainties, stating, "Technology disruptions and socioeconomic uncertainties require a willingness to act boldly and strategically enhance resilience over ad hoc responses." He continued, "IT leaders are in a unique position to strategically lay down a roadmap where technology investments help their business's sustenance of success amidst these uncertainties and pressures."
Chris Howard, Distinguished VP Analyst and Chief of Research at Gartner, underscored the challenges presented by the accelerating rate of technological evolution. He said, "They and other executives must evaluate the impacts and benefits of strategic technology trends, but this is no small task given the increasing rate of technological innovation." He added that AI, in particular, offers robust opportunities but also necessitates a comprehensive, methodical approach to its widespread adoption.
Gartner's forecast reveals that by 2026, over 80% of companies will have utilised Generative AI APIs and models, an increase from less than 5% in early 2023. This will democratise knowledge and skills throughout businesses, making vast sources of information readily available to users.
Furthermore, the AI revolution brings its own set of challenges, rendering AI Trust, Risk and Security Management (TRiSM) vital. AI TRiSM offers tools for ModelOps, proactive data protection, AI-specific security, model monitoring and risk controls. Enterprises applying AI TRiSM controls are projected to enhance decision-making accuracy by eliminating up to 80% of faulty and illegitimate information by 2026.
The report also notes the surge in intelligent applications, as global CEO's have indicated a talent shortage as the most detrimental risk confronting their organizations. Intelligent applications can adapt autonomously to augment or automate work, proving crucial in the face of an evasive talent pool.
The concept of the Augmented-Connected Workforce (ACWF) is also highlighted, designed to optimise the value derived from workers through intelligent applications and analytics. The report asserts that 25% of CIOs will implement ACWF initiatives by 2027 to cut the time to competency by half for key roles.
Gartner foresees a two-third reduction in breaches by 2026, achieved through a pragmatic approach to evaluating the exposure of an organisation's digital and physical assets, known as Continuous Threat Exposure Management (CTEM).
Additionally, 'custobots' or machine customers stand to provide trillions in revenue by 2030 with 15 billion connected products expected to behave as customers by 2028. This evolution presents a greater revenue opportunity than the dawn of digital commerce.
Sustainable technology is predicted to impact 25% of CIO's personal compensation by 2027, underlining the need for more efficient and sustainable IT practices considering rising concerns over energy consumption.
Platform Engineering focuses on streamlining productivity, user experience and the delivery of business value, whereas Industry Cloud Platforms (ICPs) are projected to be utilised by over 70% of enterprises to bolster their business objectives by 2027.
The adoption and maturation of these trends will ultimately determine the digital landscape in the coming years, establishing an innovative trajectory that organisations must navigate to remain competitive.