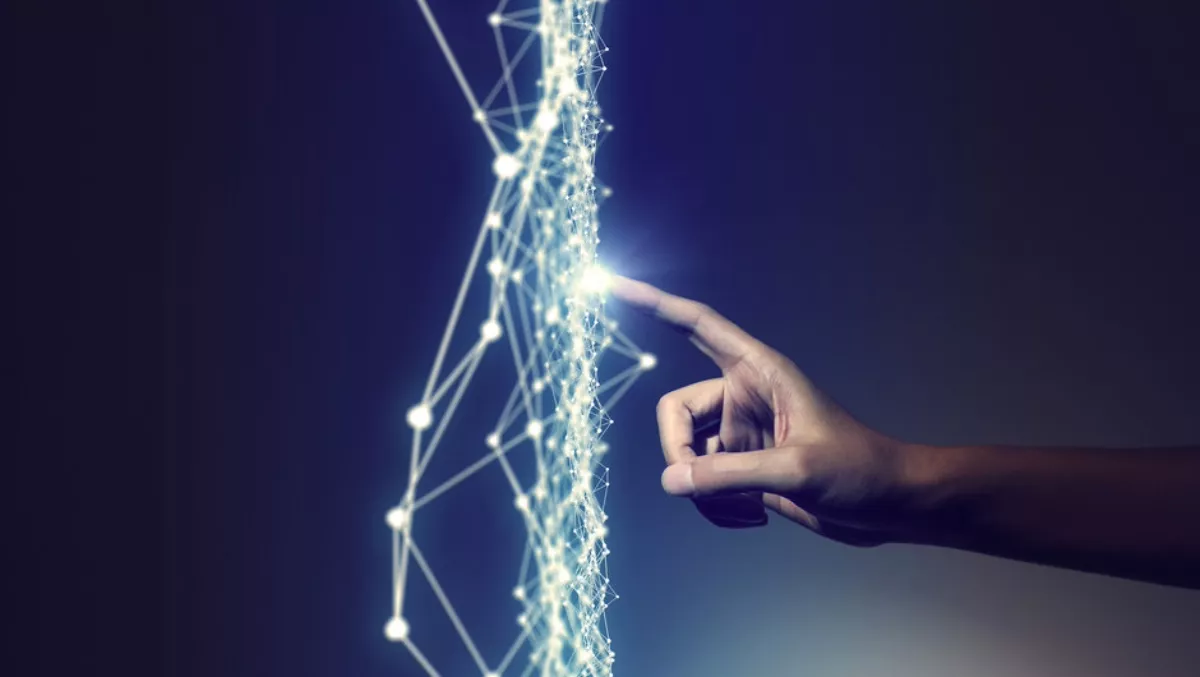 Get ready to ride the new wave of WiFi
Tue, 13th Nov 2018
FYI, this story is more than a year old
There are over 2.2 million businesses in Australia right now, most of which rely on Wi-Fi for efficient business operations.
However, research from Ruckus Networks' State of Wi-Fi survey finds almost half of Australian organisations deal with Wi-Fi downtime up to five times per month. In addition, data from Xero revealed 70% of businesses say poor connectivity is hindering their productivity.
Now more than ever, the demand for faster and robust Wi-Fi has increased, raising the standard of speed and connectivity for businesses and individuals alike.
No longer can Australians spend extended periods over the working week to manage Wi-Fi or network-related issues, as this diverts time and resources away from implementing new initiatives that could instead help drive and deliver new digital products, services, and revenue models.
CTOs must begin preparing for 802.11ax. Poised to become the new Wi-Fi standard. 802.11ax will deliver speeds that aim to support massive user density and increasingly higher bandwidth applications such as 4K video streams.
This means considering adequate backhaul and the power requirements for the ethernet infrastructure to be able to support this new standard. It is vital to get these roadmaps in place now, as the structural preparations will take years to implement, due to the significant changes to current infrastructure.
The Wi-Fi of the future - what is 802.11ax?
The new 802.11ax Wi-Fi standard offers several advantages over the 802.11ac wave 2 standard.
Firstly, speed improvement - 802.11ax can deliver a maximum theoretical speed of 1201 Mb/s, an improvement of 335 Mb/s. 802.11ax is also far more efficient at delivering higher speeds because of Orthogonal Frequency-Division Multiple Access (OFDMA).
OFDMA is a new technology that is able to split an individual wireless channel into multiple 'partial channels', enabling up to 30 different devices to communicate with the access point at once. This will become increasingly important as more workplaces encourage Bring Your Own (BYOD) policies. OFDMA allocates device traffic more efficiently as the access point is given more flexibility to allocate data between devices, based on their needs.
802.11ax also brings significant improvements to the Multi-Input and Multiple-output (MIMO) standard, allowing eight simultaneous streams. These will be especially felt on public Wi-Fi networks used for high-density environments such as universities, large public venues and train stations.
Australia is on track to reach 30 connected devices per household by 2021.
A further 43% of CIOs in Asia-Pacific have deployed or are planning to roll out IoT technologies, hinting at the impact of these solutions to transform businesses. For businesses, it means a lot more devices will be plugged into a network via Wi-Fi, so having the latest Wi-Fi standards and infrastructure to support this should fast become a top priority.
Be prepared for 802.11ax
With advances in Wi-Fi protocols delivering additional performance, the bottleneck in an edge network is likely to shift from the APs to the Ethernet switches. It would, therefore, make sense for CIOs to prepare for a switch upgrade in order to support the 5Gbps interfaces on 802.11ax APs as well as the higher POE budgets required to power the full functionality of these new devices.
Taking advantage of IoT
IoT is changing the game for every business, yet few consider how to implement IoT devices with longevity and cost efficiency in mind. CTOs can avoid much of the costly outlay for ineffective workarounds if they plan ahead and implement the necessary infrastructure to support this type of network.
With the appropriate access points in place that can also support additional wireless technologies such as LoRaWAN, BLE and ZigBee, the Wi-Fi network can provide support for a myriad of IOT applications without the significant expense of investing in separate infrastructure.
A good example of this is where a school, university, hotel or office complex would normally roll out a complete ZigBee-based network to support electronic door locks. With the right Wi-Fi equipment, the implementation of expensive cabling, POE switches and Wireless gateways can be avoided.