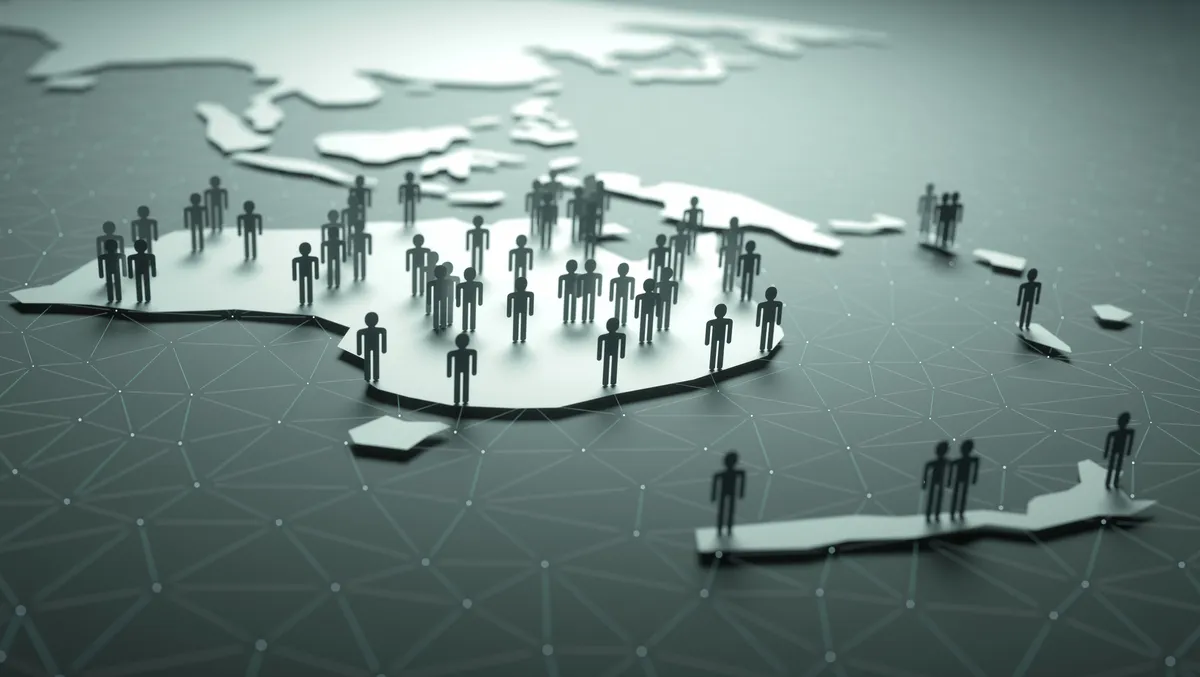 Global cloud solutions firm Searce enters ANZ market
Global services provider Searce is expanding its presence and entered the Australian and New Zealand market.
Headquartered in the US, Searce is a global technology consulting firm specialising in cloud solutions, artificial intelligence (AI), and data analytics. The efforts in this region will be led by the new Country Manager - Adrian Chu.
By extending their services to Australia and New Zealand, the new market entry will see Searce accelerate digitalisation for businesses locally to enable growth and sustainability.
The move comes as a direct response to the accelerated need for digital transformation in the current economic climate and the post-pandemic environment . The Australian Digital Economy Report 2023 stated that 9 in 10 Australian businesses adopted new technologies during the pandemic to support business efficiency and increased resilience.
Motivated by a desire to expand beyond a managed services provider [MSP], the digital powerhouse is leveraging advanced capabilities in AI/ML & data analytics in the ANZ region. Founded in 2004, and headquartered in Houston, Texas, Searce has enhanced its client's business value by providing crucial technology consulting services and assisting them to leverage the benefits of cloud, AI & data to deliver operating value.
"We see a great opportunity to serve the Australian and New Zealand market with our extensive expertise in cloud solutions and help organisations of all sizes achieve their digital goals," says Searce Country Manager, Adrian Chu.
"As businesses become more global and interconnected, they need to find ways to adopt digital technologies to meet market demands seamlessly," he says.
"It is critical to choose the right consulting partner for any business in its cloud transformation journey. We focus on using technology to deliver tangible business outcomes aligned with our customer's short & long-term goals.
"Searce pushes the boundaries of modern tech innovation with its unique capabilities, expertise, and talent, which allows us to scale up businesses across regions. This move of launching within the ANZ market is especially important for Searce as businesses here are rapidly digitising and are opportune to industrialise the delivery of solutions through a framework-based approach."
Saju Daniel, Director of Strategy and Innovation Searce ANZ, adds, "The opportunity for Searce in the trans-Tasman region is immense.
"Specifically, the strategy is in line with organisations seeking pathways to refine, grow and reimagine their businesses through a partner-based model and address the talent shortage irrespective of the industry segments within the region," he says.
Daniel believes that continued investments in security, visibility, AI, ML, and resiliency across their digital landscape will make it to embrace the next wave of innovation and drive the right levels of experiences irrespective of the channel.
"The launch brings Searce's differential global solver approach into the region. It makes it easier for businesses to tap into the enviable pool of experience and their carefully curated ISV alliance group built across other geographies to address opportunities and challenges alike," he says.
Searce continues to build on its founding principle that the status quo approach of delivering static business logic based on a snapshot in time around the digital estates spanning natives or enterprises is unsustainable. The new normal is about enabling applications that operate on the full spectral plane of customer behaviours.
The team at Searce sees this difficult trend as a reimagination of omnichannel or 360 customer views desired by the pioneers only a few years ago. The recent advancements of disruptive technology capabilities like large language models (Chat GPT, Bard, and many more) and advancements in data ecosystems (Lake House and data mesh models to insights) have given organisations the ability to envision unprecedented forms of interaction and responses that elevates the whole digital ecosystem reality as part of societal growth. The early adopter collaboration with some of the largest providers gives Searce the edge in unlocking use cases, articulating experiences, and providing clarity to clients needing to differentiate while increasing their ability to retain and acquire customers.
Moving forward, Searce is looking to invest more heavily in the local market and boost Australia and New Zealand's standing amongst its regional peers through improving cloud services - across industry sectors and segments to ensure impactful outcomes well into 2024 and beyond.