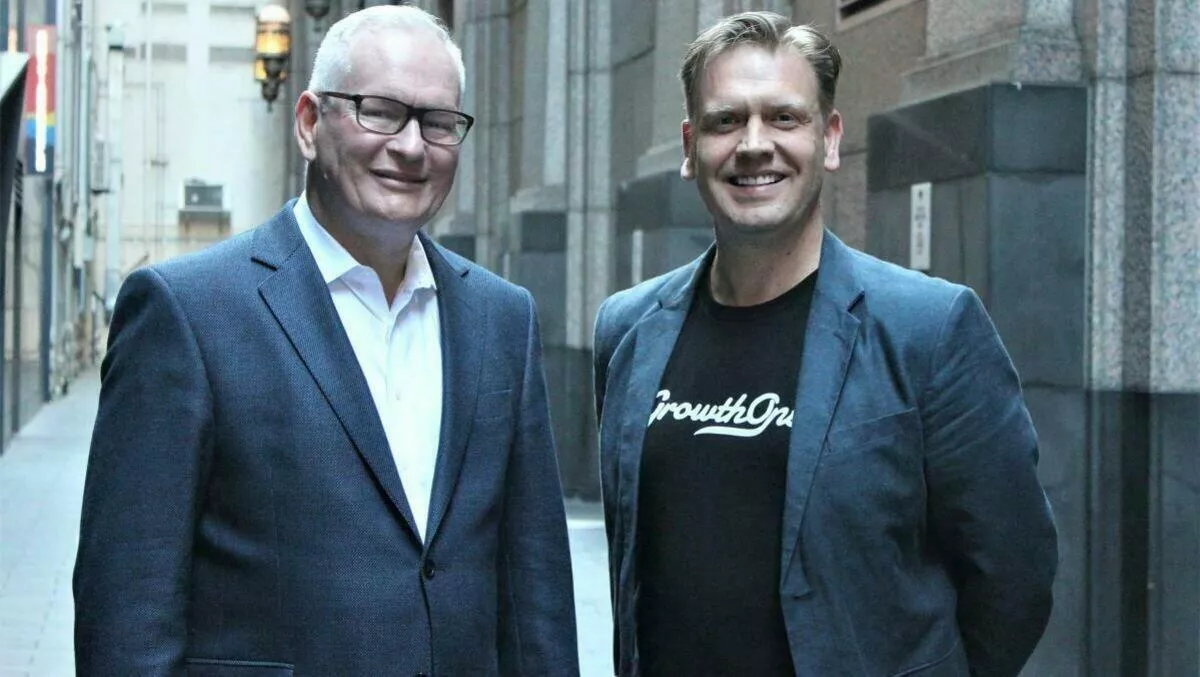 GrowthOps reveals new director lineup
Tue, 15th Oct 2019
FYI, this story is more than a year old
GrowthOps has announced a major change in its director lineup, as three directors stepped down from their roles last week.
Independent non-executive chairman Dominique Fisher, non-executive director Melissa Field, and managing director and CEO Paul Mansfield all retired last week as the company sets forth on its next stage of growth.
Replacing them are six new directors, including former MP and minister Philip Dalidakis.
Scott Tanner joins GrowthOps as independent non-executive chairman, alongside managing director and CEO Clint Cooper, Philip Dalidakis as non-executive director, Jessica Hart as non-executive director, Craig Davies as executive director of technology and cybersecurity, and Craig McMenamin as non-executive director.
GrowthOps founder and executive director has also moved to a non-executive director position.
"We would like to recognise and thank Dominique, Melissa and Paul for their valuable contributions to the board and the company's shareholders and employees," comments Scott Tanner.
"We are also grateful to Paul Mansfield for committing to work with Clint to ensure a smooth transition.
Tanner has previously worked as chief digital officer and chief operating officer of Westpac's Consumer Bank division. He has also worked as chief executive at Bank of Melbourne, and as a director at Bain - Company.
Clint Cooper was the founding CEO of the Twenty20 Big Bash League club. He has also worked with Cricket Victoria as chief financial officer and chief operating officer, and with KPMG as an assurance, advisory and corporate recovery specialist.
Philip Dalidakis was a Victorian Member of Parliament from 2014 to 2019. He has also worked at Deloitte, Centro Properties Group, and Australia Post.
Jessica Hart is the founder of creator of Australian Natural beauty brand LUMA Beauty. She brings an international fashion and modelling career working with brands including H-M and Mark Jacobs.
Craig Davies will spearhead GrowthOps' cybersecurity consulting practice. He was previously CEO at AustCyber, CSO at Cochlear, and has also worked with Westpac.
Craig McMenamin brings more than 20 years' experience as a CFO in technology, healthcare, advertising, media, entertainment, and service companies. He most recently worked with TriSecOps.
Philip Kingston comments, "While my role has now transitioned to that of a non-executive director, my commitment to the company, our clients, shareholders and staff is unwavering.
"Scott, Clint and my other fellow directors bring and impressive breadth, depth and diversity of industry and entrepreneurial experience, including a collective track record in delivering growth and executing large-scale transformative projects. I am optimistic about the company's future and look forward to continuing to execute GrowthOps' unique and highly differentiated strategy.