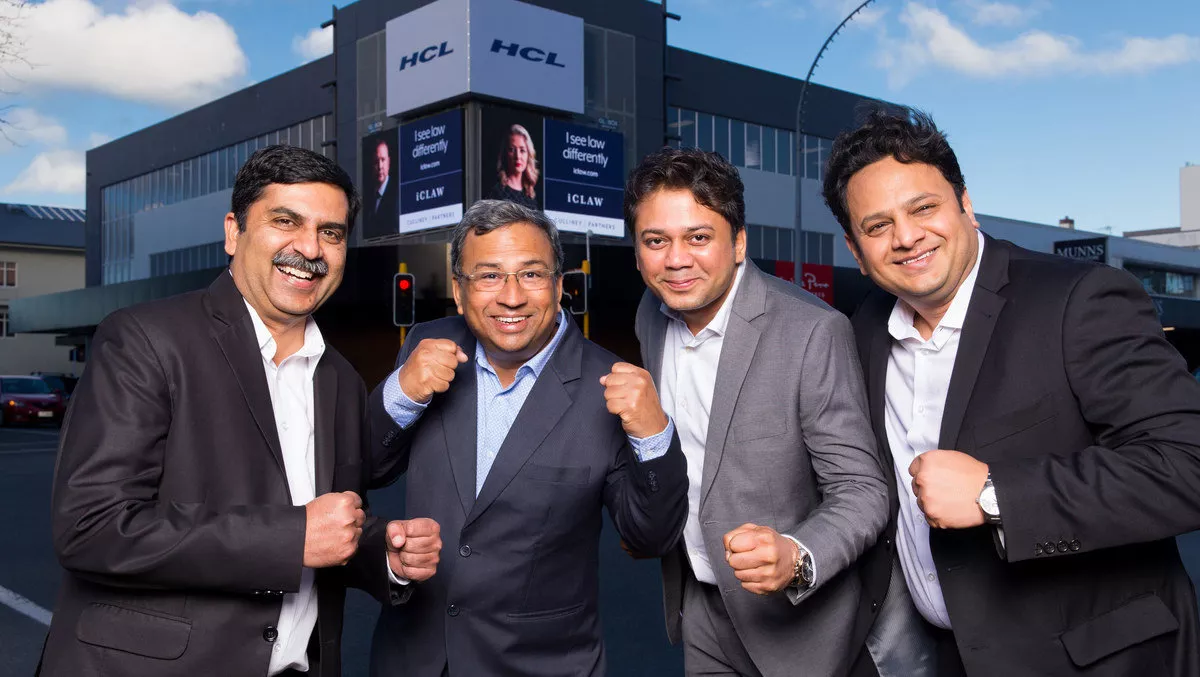 HCL - the Global IT company with a growing ANZ presence
FYI, this story is more than a year old
HCL was founded 43 years ago and today is headquartered in Noida just out of Delhi, India.
The company has operated both Australia and New Zealand for over 20 years.
At the core of it, they're an outsourced IT services company although this outsourcing can be in traditional IT infrastructure areas, engineering or more modern digital transformation areas.
Globally they turn over more than $8.9 billion and employ over 143,000 individuals. In Australia, it's 1,800 and New Zealand, 160 individuals. These aren't low-end roles, but mainly engineering roles which are often customer-facing or customer embedded. This local team is supported by offshore employees back in India, over 3,000 of which support Australian clients and about 500 supporting New Zealand clients.
In total, they have 70 large corporations across ANZ as clients with government, banking, manufacturing, agriculture, transport and many more sectors represented.
The reason we haven't heard of HCL before is that outsourcing is a controversial area, especially for unions and public perception. HCL doesn't run a typical outsourcing operation, as it often has a lot of people on the ground in the customers' office or city. They also partner with a number of local IT firms to deliver the customers objectives.
Cloud adoption and migration seem to be the topic of conversation for most of its clients at the moment, according to ANZ executive vice president and country manager Michael Horton.
The company is also gearing up and starting conversations with customers less about technology and more about business outcomes. This feeds nicely into the customer organisations digital transformation journeys, although a bunch of their work remains focused on the practical side of running their customer IT infrastructure or Systems.
They don't run their own data centers and have partnered with local data center operators across ANZ as well as the hyperscale providers like Microsoft Azure and Amazon Web Services (AWS).
An area of explosive growth has been in the Robotic Process Automation (RPA) field, which illustrates the diversity of what HCL can offer.
The area of RPA is really a marrying of both the information technology (IT) part of a business plus the operational technology (OT) side.
At the end of 2018, HCL started a significant office in Adelaide, South Australia.
On day one, 50 employees were in place, with plans to grow the number. This week the company is opening a similar office in Hamilton, New Zealand.
The Hamilton base is close to its two marquee New Zealand clients Fonterra and Livestock Improvement Corporation - more information will be announced tomorrow.
Also, at the end of 2018, the company on a global basis acquired a number of software brands and technologies from IBM.
Key amongst these was Lotus Notes and Domino. HCL is now the owner and vendor of these, as well as the tens of thousands of customers using the systems worldwide. While IBM viewed these technologies as legacy systems, HCL sees a diverse bunch of new clients who are committed to the products and need support.
"The large-scale deployments of these products provide us with a great opportunity to reach and serve thousands of global enterprises across a wide range of industries and markets. I am confident that these products will see good growth trajectory backed by our commitment to invest in product innovation coupled with our strong client focus and agile product development. In addition, we see tremendous potential for creating compelling 'as-a-service' offerings by combining these products with our Mode-1 and Mode-2 services." says HCL Technologies president and CEO C Vijayakumar.