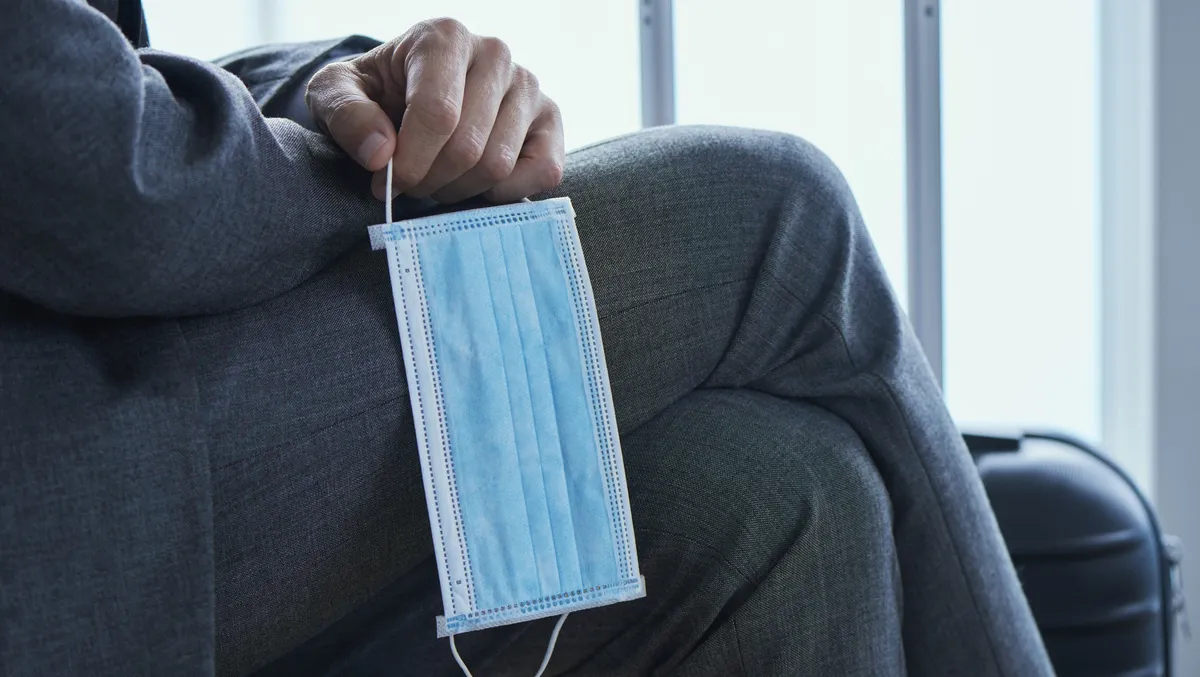 Health and safety top concern for APAC corporate travellers
FYI, this story is more than a year old
APAC corporate travellers are concerned about the continuing health and safety threats from COVID-19, even as they retain high interest in travelling and seek steps to ensure greener travel, according to a new survey from SAP Concur.
The survey polled 1,050 business travellers in Singapore, Malaysia, China, Hong Kong, Taiwan, Japan, India, South Korea, Australia, and New Zealand.
While business travel is returning at a steady pace, the effects of the unprecedented health crisis can still be felt, especially in APAC. Health and safety remains a top concern for APAC business travellers (63%, as compared to 52% globally), significantly higher than the next most common concern for APAC — uncertainty around changing travel policies (25%).
Nearly two in five APAC business travellers (38%) indicated that the trip itself — rather than the pre- or post-trip stages — is now the most stressful stage of travel, including ensuring their personal safety and health. This is an increase of 4% from 34% in 2021.
APAC business travellers continue to expect flexible arrangements to protect their health and safety while travelling, which remains largely unchanged from 2021. Protecting their health and safety includes selecting their preferred mode of travel (49%, as compared to 43% in 2021) and accomodations (49%, same as 2021).
Having more control over the trip's schedule is considered to be critical for APAC business travellers' well-being. More than two in five (43%) expect their company to allow them to decide how long their trip will be (compared to 38% globally). Similarly, 41% deem it essential to have the ability to book travel directly through supplier websites to protect their health and safety (compared to 37% globally), and 39% expect to be able to change travel plans without repercussions.
"Corporate travel is essential and growing, carrying with it ample opportunities to drive business outcomes and relationships," said Matthew Goss, Senior Vice President & General Manager, Asia Pacific Japan and Greater China, SAP Concur.
"It's interesting that APAC employees seem to be more concerned about health and safety than other markets in the world. Organisations here that haven't put in place travel policies and technologies to safeguard employee health and safety, or ensure travel flexibility, should act soon."
Other notable findings from the study include:
Interest in Travel Is High, Despite Concerns
While COVID-19 concerns are still on the minds of many APAC travellers, a vast majority retain high interest in travel. Overall, 98% of APAC business travellers are willing to get back out on the road, on par with last year's 99%, despite any concerns they may have.
However, in APAC, the percentage who are very willing to travel has dropped 15 percentage points, from 63% last year to 48% this year. APAC business travellers also want options to make travel more relaxing and scheduling less stressful.
Nearly half (48%) say they'd want the ability to choose higher category transportation and accommodation options to take a position with more travel (compared to 40% globally), and 37% want the ability to book their travel directly on supplier websites (compared 31% globally).
Flexibilty Is Vital for Sustainablity

Sustainabillity is also increasingly becoming a priority for many business travellers. An overwhelming 95% of APAC business travellers are looking to take their own steps to ensure greener travel over the next 12 months.
About 43% of the APAC business travellers surveyed plan to combine nearby trips into one longer trip while prioritising alternatives to air travel, such as car or rail (37%), and using public transportation (36%).

As much as 27% of the APAC business travellers surveyed are willing to risk repercussions with their organisation by refusing non-sustainable travel.

At the same time, APAC business travellers are looking to their companies to take strides towards sustainable travel:
Nearly all of the respondents (96%) felt that it is important for sustainability information to be provided to them in their business travel options.

More than half (54%) indicated that having visual indicators of the environmental impact is extremely important to them.

The study shows that a willingness to heed travellers' desire for continued flexibility to ensure their health and safety will be important for companies as they return to pre-pandemic levels of travel.
"There will be substantial evolutions to the corporate travel landscape as countries enter a new phase of the pandemic," says Goss.
"Automation technologies may help firms run better in such an environment by improving their travel planning and visibility — employee experience, compliance, and cost control can all be improved, and importantly in recent times, sustainability goals can be effectively managed and delivered upon."