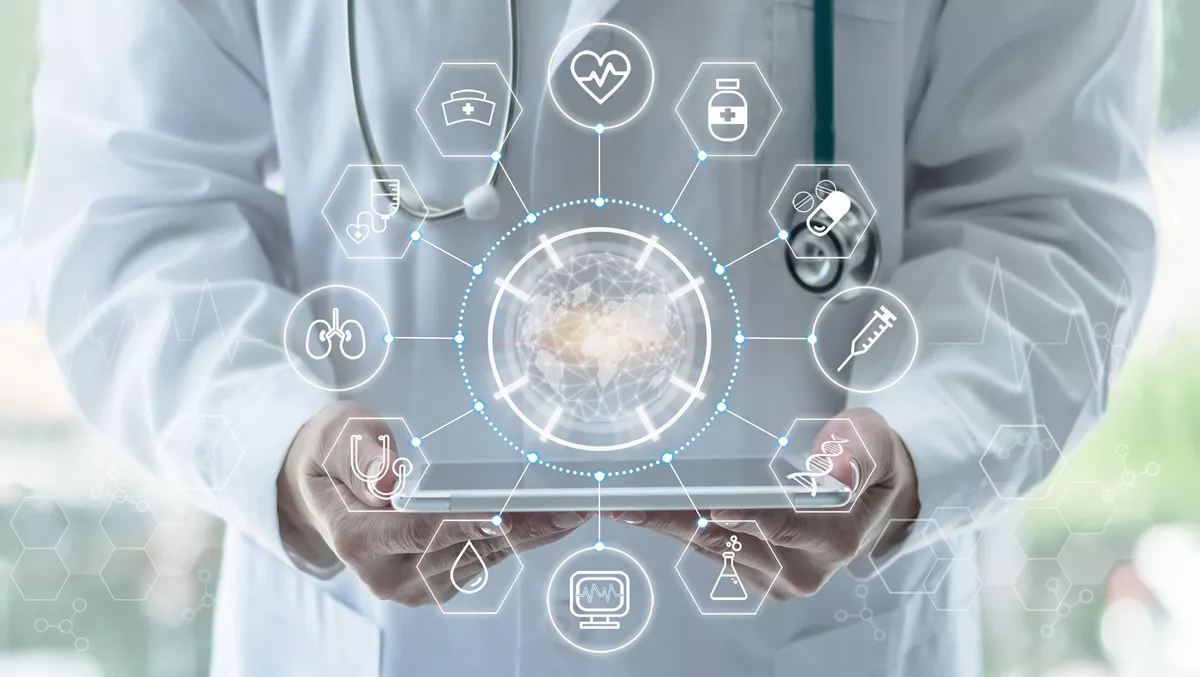 Helping Western Sydney Local Health District provide a new model of care in the fight against COVID
FYI, this story is more than a year old
As a community of solvers, Western Sydney Local Health District (WSLHD) and PwC Australia have created a new model of COVID care. "When Delta cases climbed to over 5000 in a matter of weeks, we had to reinvent how we functioned," says WSLHD chief executive, Graeme Loy.
"With a huge area to cover, working together with another organisation provided a great opportunity we couldn't handle the health crisis on our own," says WSLHD GM of integrated and community health Jasmin Ellis. With PwC Australia establishing and managing the COVID-19 vaccination hub at Qudos Bank Arena, Loy and the team spoke with Nathan Schlesinger, PwC partner and national health and wellbeing leader. "PwC understood what we needed to achieve, and the challenges we'd face," says Loy.
Developing a new model of care
The acute nature of the pandemic meant it wasn't possible for WSLHD to tailor an existing solution. Where human meets digital, the teams developed and aligned a new model of care to the NSW Health Agency for Clinical Innovation (ACI) guidelines, and the workforce delivering it. Using different platforms and an entirely new workforce, the model followed agile working methods, over traditional project-based models. "PwC provided essential support, strategy, and change management to hold us together," says Ellis.
Whether developing the right platform to deliver virtual care, managing contact tracing at scale, or setting up testing clinics, the WSLHD team adapted quickly, while training the new workforce to complement existing clinical capabilities. Solving together with PwC Australia, WSLHD were able to successfully manage responsibilities, while feeling safe in handing their patients to a new healthcare provider. "Going to PwC saved us," says Ellis. "We could provide the quality and model of care ACI agreed to, even as numbers dramatically increased."
Human-led, tech-powered - delivering clean data for clear decision making
"It takes people power, knowledge, and clear systems to ensure technology doesn't fail. Being human-led and tech-powered is key," says Loy. "Through determination and the common goal of care, IT infrastructure and data quality quickly caught up," adds Ellis, providing a trusted data feed to deliver high-quality decisions at pace.
Chris Mason, director in PwC's health and wellbeing consulting practice, says that "in building, earning, and ultimately sharing trust across the different teams navigating new ways of working, it was important everyone felt heard and comfortable that the safety and quality of care would be maintained." The crisis set a new cadence to problem solving at pace - navigating, facilitating, and collaborating together as one team.
While the commissioned provider had to adapt to managing a high volume of patients in a high intensity environment, quickly, the partnership with PwC Australia provided the trust to say, "this is what we needed to do," says Loy. Schlesinger adds the key to success was being human-led and tech-powered, always thinking about the human element first when solving technology problems.
The team saw achievements in 14 weeks that would have taken 14 years in a normal environment. From IT solutions to forming 12 unique partnerships with the private sector, to introducing a high-flow oxygen model in Westmead Hospital, "a new benchmark has been set".
Measures of success
WSLHD say the success of the relationship was possible because of the history, trust, and knowledge of working together and PwC Australia's proven ability to solve complex problems. "The magnitude of change in such a short period of time is a massive measure of success," adds Loy, with WSLHD typically overseeing 70 – 80 patients, suddenly overseeing 4,300 patients at a time.
Working together as a community of solvers.
"Don't underestimate the power of a pandemic to bring people together," says Loy. United through common cause, the teams shared the drive for delivering sustained outcomes together. "It's a crisis we all live and work in. It touches everyone we know, and acts as a great motivator to solve problems," he says.
"A mutual trust in the teams ensured ideas were taken in the right way and delivered upon," adds Schlesinger. They rallied around a mutual respect for experience, and a proven track record in delivering and working together. "There has to be trust, open minds, and a willingness to get things done," acknowledging that often the greatest ideas come from thinking in unexpected ways, and realising, "we can do something with that".
"You have to stop, take stock, document—as well as celebrate wins," says Loy. Recognising there's been so much achieved by so many in a short period of time, the recognition of what's occurred and the knowledge of what's been sacrificed is, "enormous and deserves to be celebrated by all". PwC Australia and WSLHD have successfully come together as a community of solvers to deliver sustained outcomes in COVID care.
Human-led and tech-powered, it all adds up to The New Equation. To learn more about PwC solutions, contact Chris or Nathan.